Halyna Hutchins' Husband Felt 'Angry' Watching Alec Baldwin's Interview Following Her Death
In October 2021, Alec Baldwin was involved in a shooting incident on the set of his movie Rust.  The actor fired a gun with a live round that killed cinematographer Halyna Hutchins and injured director Joel Souza.
Halyna's husband, Matthew Hutchins, recently shared he felt "angry" while watching Baldwin's interview following the incident.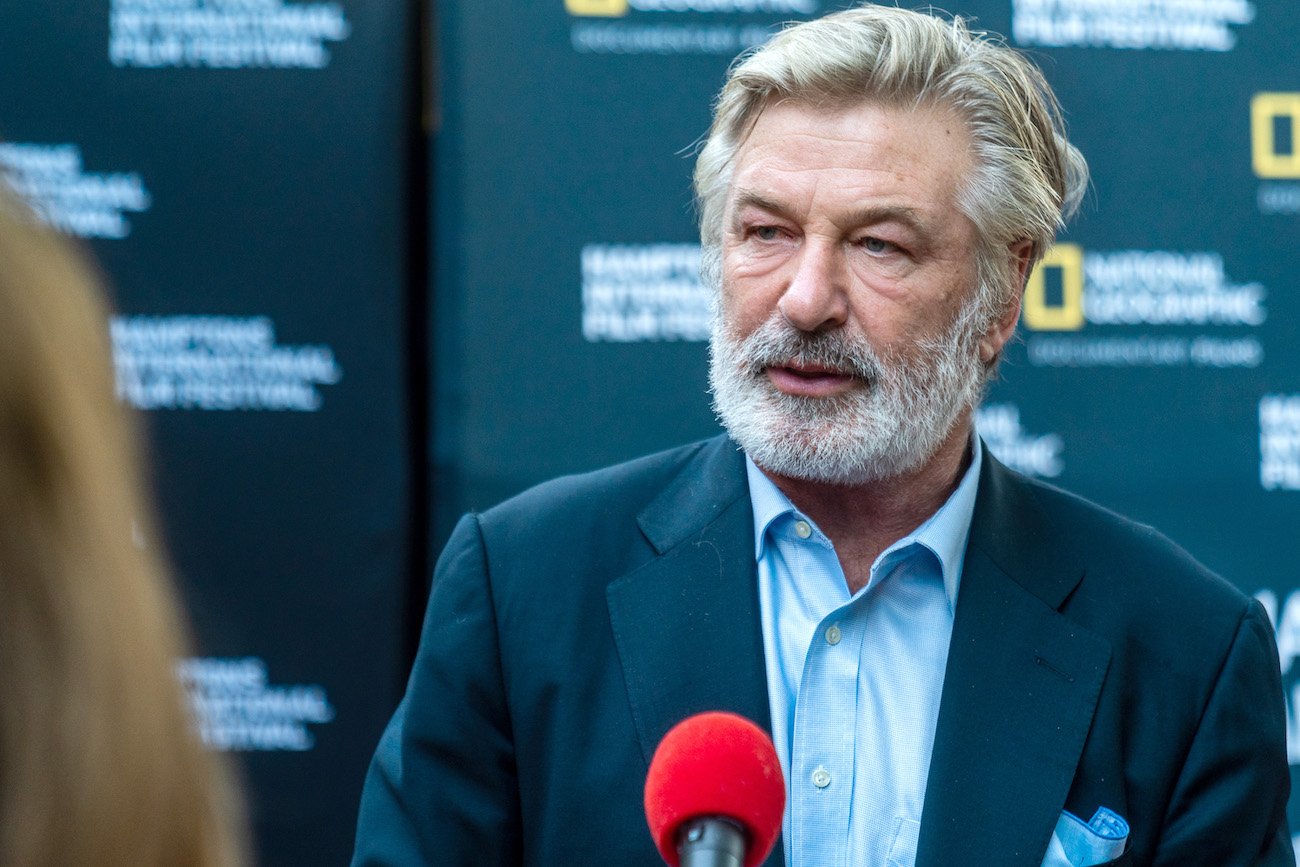 Alec Baldwin denied responsibility for Halyna Hutchins' death
In December 2021, Alec Baldwin opened up about Halyna Hutchins' death in an interview with ABC News and George Stephanopoulos. Throughout the interview, Baldwin maintained that he couldn't be held responsible for the shooting and Halyna'' death.
"Someone put a live bullet in a gun, a bullet that wasn't even supposed to be on the property," Baldwin said. "Someone is responsible for what happened, and I can't say who that is, but I know it's not me."
Furthermore, Baldwin claimed he didn't pull the trigger: "I would never point a gun at anyone and then pull the trigger— never."
According to Baldwin, the event unfolded when Halyna was "guiding me through how she wants me to hold the gun for this angle."
"So, I take the gun, and I start to cock the gun. I'm not going to pull the trigger," he explained. "And I cock the gun, I go, 'Can you see that? Can you see that? Can you see that?' And then I let go of the hammer of the gun, and the gun goes off. I let go of the hammer of the gun – the gun goes off."
Matthew Hutchins speaks out about Alec Baldwin's interview
RELATED: Alec Baldwin Returns to Work for the First Time After 'Rust' Accident – 'It's Strange to Go Back to Work'
Matthew Hutchins recently spoke with Hoda Kotb for the Today show. During a preview for the episode, Matthew responded to Alec Baldwin's interview and the actor's claim that he was not responsible for Halyna Hutchins' death.
"Watching him, I just felt so angry," Matthew said. "I was just so angry to see him talk about her death so publicly in such a detailed way and then to not accept any responsibility after having just described killing her."
He added, "Hearing him blame Halyna in the interview and shift responsibility to others and seeing him cry about it, I just feel like, 'Are we really supposed to feel bad about you, Mr. Baldwin?'"
"The idea that the person holding the gun and causing it to discharge is not responsible is absurd to me," Halyna Hutchins' husband concluded.
Matthew Hutchins launched a lawsuit against Alec Baldwin
In February 2022, People revealed that Matthew Hutchins sued Alec Baldwin and other people involved on the set of Rust.
The complaint claimed that Alec Baldwin "recklessly shot and killed Halyna Hutchins on the set of the movie Rust." Additionally, it also claimed that Baldwin and "the other Defendants in this case failed to perform industry standard safety checks and follow basic gun safety rules while using real guns to produce the movie Rust, with fatal consequences."
The complaint added, "Halyna deserved to live and the Defendants had the power to prevent her death if they only held sacrosanct their duty to protect the safety of every individual on a set where firearms were present instead of cutting corners on safety procedures where human lives were at stake, rushing to stay on schedule and ignoring numerous complaints of safety violations."
RELATED: George Clooney Slams 'Cold Gun' Defense in Alec Baldwin 'Rust' Shooting: 'I've Never Heard That Term'