'Hamilton' King George III Scene Stealer Jonathan Groff Stole This Disney Movie First
Now that Hamilton is on Disney+, people who never got a chance to see the show live can finally experience the phenomenon. The show launched creator Lin-Manuel Miranda and stars Leslie Odom Jr. and Daveed Diggs into other projects so now people get to see the work that announced their arrival. Now fans have discovered Jonathan Groff's scene stealing performances as King George III too.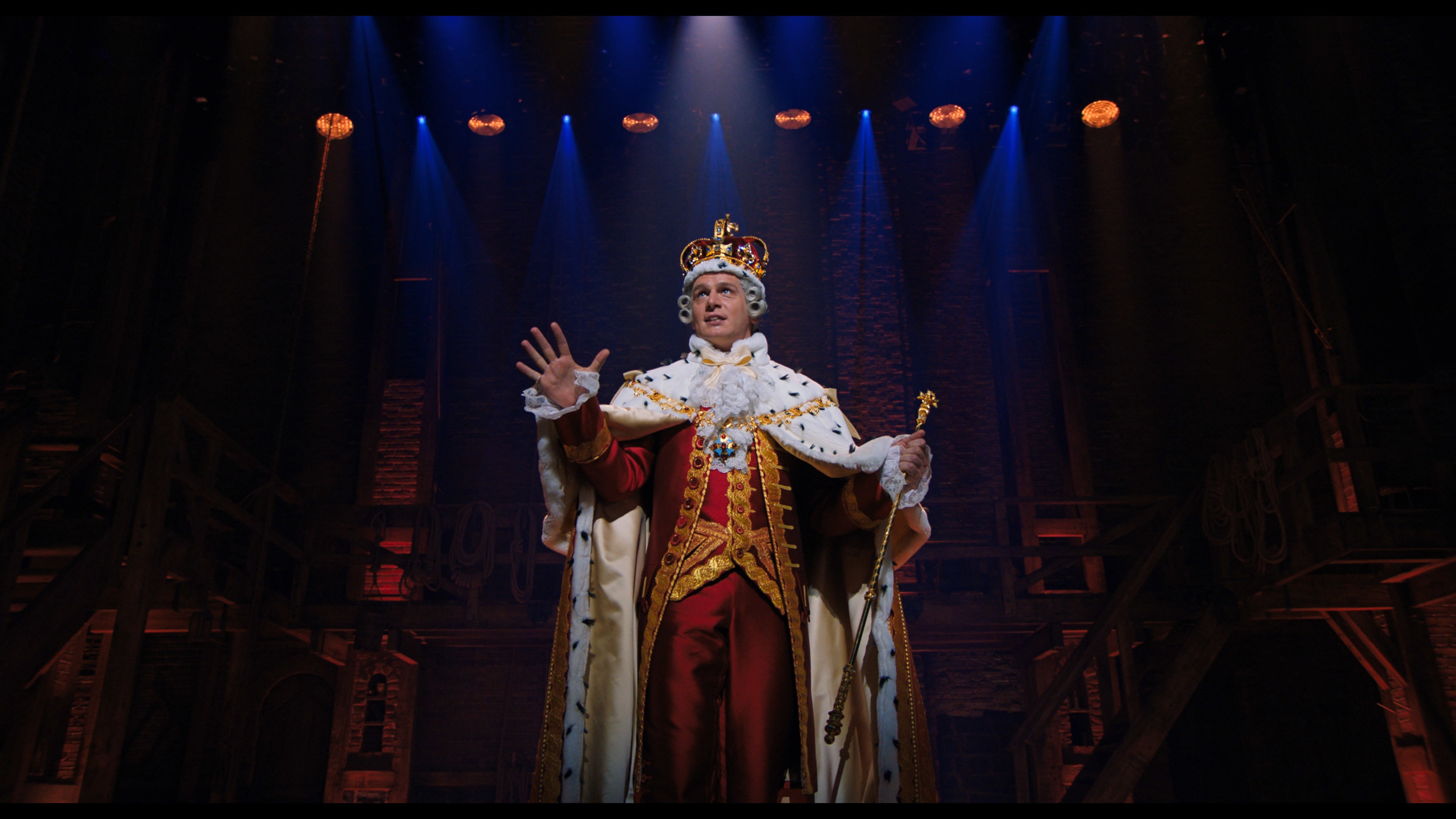 Hamilton is about the Founding Fathers winning the American Revolution and devising the Constitution of the United States of America. George is the antagonist of Act I and has the memorable song "You'll Be Back" after America defeats the British. It's not the first time Groff has stolen the show, although it was filmed in 2016. 
Before 'Hamilton,' Jonathan Groff was in 'Frozen'
Groff got his theater break in the Off-Broadway production of Spring Awakening, ultimately playing the role of Melchior on Broadway too. Roles in Godspell and Hair followed. Just before his 2015 role in Hamilton, Groff voiced the Disney hero Kristoff in Frozen. 
Kristoff was the woodsman whom Anna (Kristen Bell) met on her adventure to save Elsa (Idina Menzel). Frozen became a phenomenon, but it didn't give Kristoff a song of his own. Bell even complained that the film did not allow the Broadway star to commit his vocals to film.
'Frozen 2' corrected its Jonathan Groff mistake
A sequel to Frozen was in the works since the original became one of Disney's biggest films. Frozen 2 finally opened in 2019, by which time Groff had become a television star on Glee, Looking and Mindhunter. He would be recording the sequel while performing Hamilton in its original Broadway run.
The creators of Frozen – directors Jennifer Lee and Chris Buck and songwriters Bobby Lopez and Kristen Anderson-Lopez – made sure Groff got to sing in the sequel. His song ended up being "Lost In the Woods," a melodramatic power ballad. Groff was still modest about it.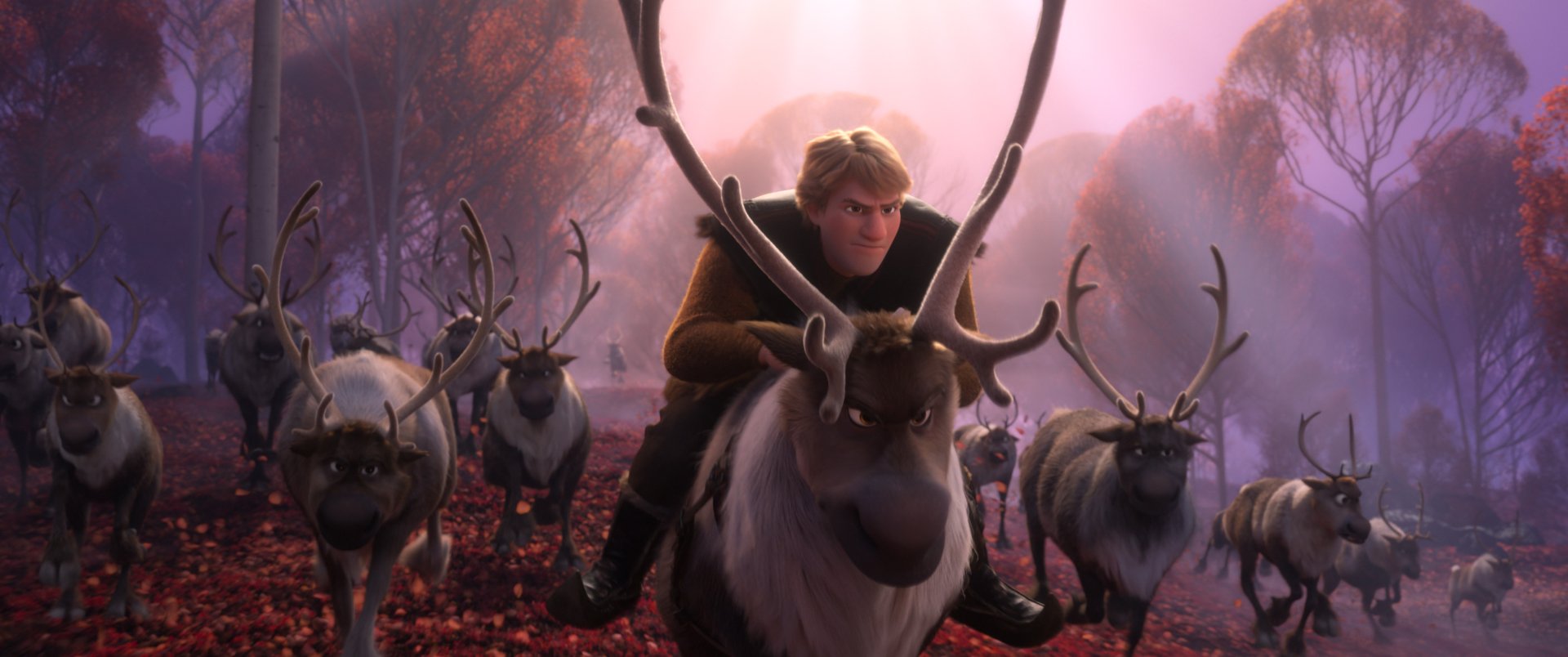 "Bobby and Kristen had said to me at the beginning as well as Jen and Chris, 'We want Kristoff to have a song,'" Groff said at the Frozen 2 press conference in 2019. "I thought that's so sweet of them to say but how does a mountain man break into song? I'd so much rather hear Idina sing an eighth ballad." 
Jonathan Groff may be the king of funny musical numbers
Both "Lost In the Woods" and "You'll Be Back" are funny songs. In Hamilton, King George is predicting the Americans will come crawling back. Anyone who knows American history knows he's wrong. "Lost In the Woods" is modeled after '80s music videos as Kristoff laments he hasn't been able to propose to Anna yet.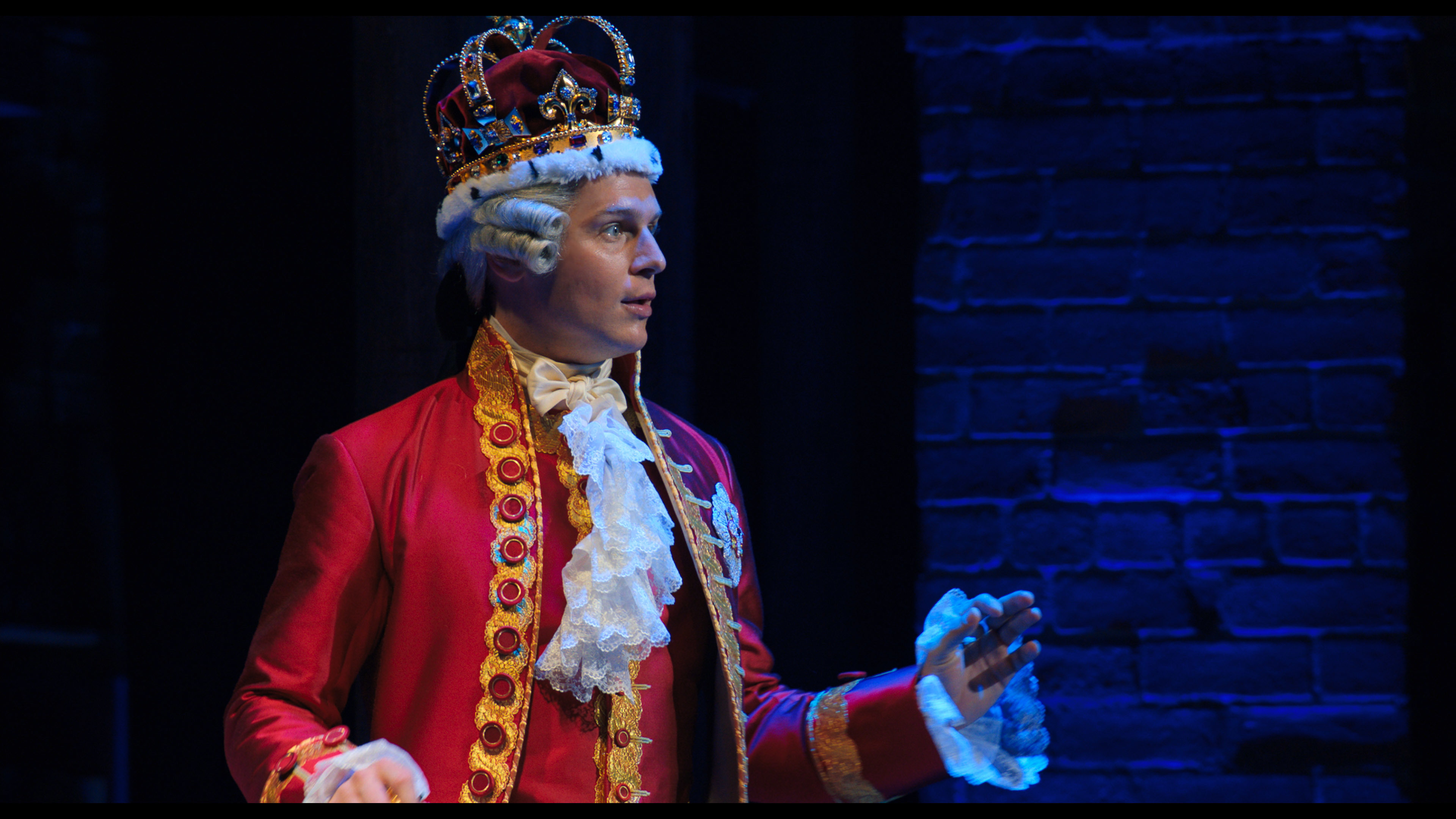 "Someone made the point yesterday actually that oftentimes it's girls that are singing about pining after a man and the frustration of not being able to express it or the man has left and now they're alone singing about it. Like the first Frozen and this Frozen in many ways, it inverts that. So here's a man pining after a woman trying to come to terms with his emotions and sing about it."
Groff maintained the deadpan that "Lost In the Woods" was a serious song.
"We were completely genuine when we were making that song," Groff said. "There was nothing funny about it at all and then the animators did such crazy things."