'Hamilton': Lin-Manuel Miranda Had an Offbeat Habit When Writing Lyrics
Find out how Lin-Manuel Miranda wrote lyrics for his acclaimed Broadway musical 'Hamilton.'
The future is now. So naturally, the hottest show on Broadway is a hip-hop musical about the life of founding father Alexander Hamilton. Nothing says the new millennium century like Lin-Manuel Miranda's tribute to the inspiration behind the Federal Reserve. As if the concept weren't unique enough, Miranda took it a step further. He really brought Hamilton into the 21st century by casting actors of color to play almost every part of the production.  
'Hamilton' was a smash hit 
As Miranda put it, Hamilton is truly a story of "America then, told by America now." And it was received as the masterpiece it is. The show was a runaway hit, and Miranda and his cast took away 11 Tony awards in 2016.
That almost beat a record. The most Tonys won by a single show is 12. The Producers may have taken home more Tonys, but Hamilton likely has more popular appeal. A recorded version with the original cast was put on Disney+, where it's winning over more hearts. 
Interestingly, even though the idea of a hip-hop musical about Alexander Hamilton with a cast of people of color seems original, Miranda didn't think so when he came up with it. In fact, he was sure someone would have already done it. He recounted: "I Googled 'Alexander Hamilton hip-hop musical' and totally expected to see that someone had already written it. But no. So I got to work."
Lin-Manuel Miranda would walk around to get inspiration 
For Miranda, getting to work is serious business. He knew this work would be important, and he treated it that way.
For the song "My Shot," he said "Every couplet needed to be the best couplet I ever wrote." The song took him a long time to compose, but he had some offbeat habits to help him along the way. 
One was walking. Miranda would compose some music on the piano and record it. Then he could play it in his headphones as he walked around, looking for inspiration on the go. That means he ended up jotting down a lot of ideas and lyrics in his notebooks.
He also was apparently inspired by riding the subway. He was on the way to a friend's party when a song came to him. "I sang the melody into the iPhone, then I went to the guy's party for 15 minutes, and wrote the rest of the song on the train back home." 
'Hamilton' was a long time coming, in more ways than one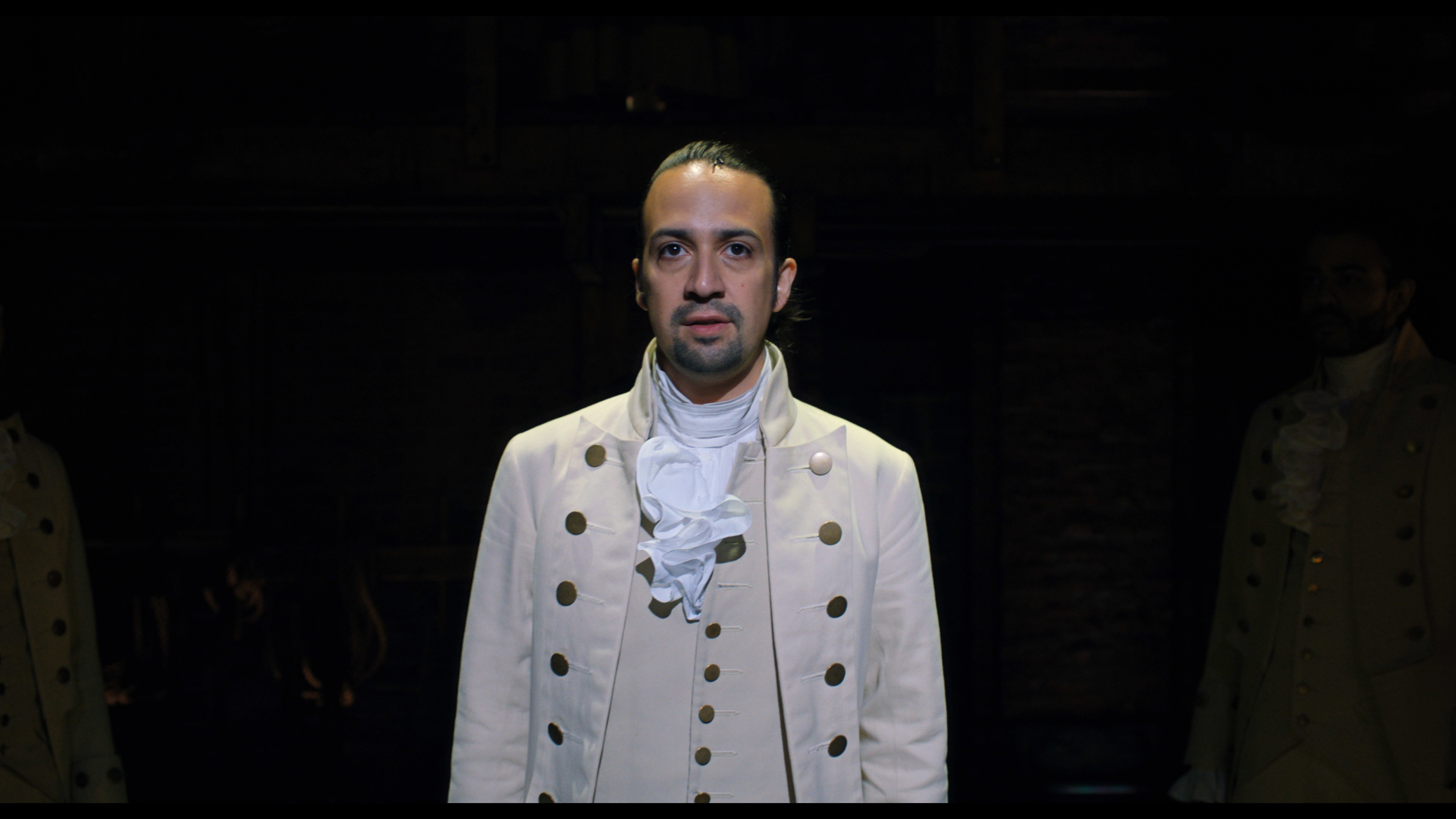 Seeing people of color as founding fathers was a long time coming. Miranda's idea was timely. As he puts it, "When I think about what it would mean to me as a 13-, 14-year-old kid, to get this album or see this show—it can make me very emotional."
Miranda feels that young people of color needed to see themselves included in the founding stories in this way. 
It took a long time for bold casting like Miranda's, but it could have come sooner if he had been able to write a little faster. It took Miranda a year to write the first song in Hamilton, and another year to write the second. But he was performing the songs in the meantime.
While he was writing the second song, he performed the first, "Alexander Hamilton," for Barack Obama at the White House. Obama is a huge fan of the show and loves the fact that he was at one of the first performances of the song. According to the song's producer, Questlove, "the president won't cease to let you know that: 'The White House is where it began.'"