'Hamilton': Who Plays Thomas Jefferson in the Original Cast?
Thomas Jefferson wasn't exactly a friend of Alexander Hamilton in this musical. This President did perform several original songs, though, earning praise from Broadway enthusiasts and Disney+ subscribers alike.
Here's what we know about the actor behind Jefferson — Daveed Diggs.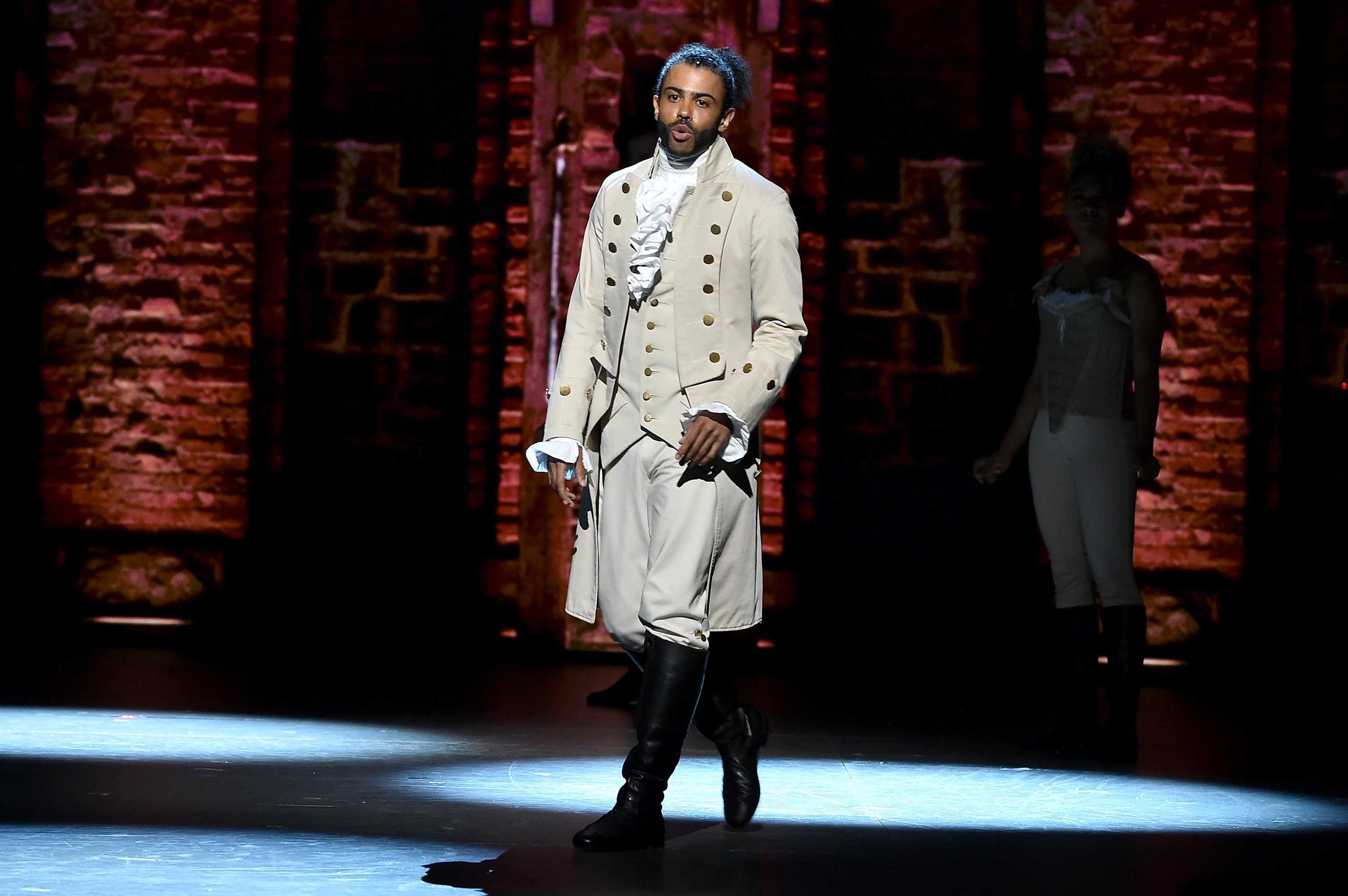 'Hamilton' features historical figures like Alexander Hamilton, George Washington, and Thomas Jefferson
It's an award-winning musical with several award-winning cast members. That includes Diggs, who joined the original cast of Hamilton. For the first half of the Broadway musical, Diggs portrayed a close friend of Hamilton referred to as the Marquis de Lafayette.
He was a Frenchman who eventually went to fight in France for the second half of the musical. As a result, Diggs portrayed a second character, Thomas Jefferson, for the second half of Hamilton.
RELATED: Lin-Manuel Miranda Isn't the Only 'Hamilton' Cast Member Who Worked for Disney Following His Run on Broadway
Daveed Diggs portrays 2 characters in Broadway's 'Hamilton'
As a member of the original Broadway cast, Diggs had two characters in Hamilton. For the second act, Diggs portrayed Thomas Jefferson, the third President of the United States. This character was somewhat of a political enemy of Hamilton, competing against him in several rap battle-style "Cabinet Meetings."
"I think by trying to figure out how we can make him an appropriate foil to Hamilton, when Hamilton always wins in our show and he's always a couple steps ahead, and he throws Jefferson off his game," Diggs said of Jefferson during an interview with Observer.
"But there has to be some tension there, so we decided that Jefferson wins via charisma," he continued. "He can be the dude you want to hang out with, even if after you're done hanging out you feel a little gross about it. That was part of it."
Diggs wouldn't be the only actor who had two characters in this musical. The actor who appeared as Hercules Mulligan returned to the second act as Jefferson's unofficial hype man, James Madison.
RELATED: From Daveed Diggs to Tituss Burgess, Here Are a Few of the 'Unbreakable Kimmy Schmidt' Actors Who Made It Big on Broadway
Daveed Diggs performed songs like 'We Know' for the 'Hamilton' soundtrack
Although he claims he isn't a singer, Diggs performed several songs for the Hamilton original soundtrack as his two characters. That includes "We Know," "The Election of 1800," and "Who Lives, Who Dies, Who Tells Your Story." He also acted in the Disney+ live recording of the musical.
"He told me, 'It's this rap musical about Alexander Hamilton.' I told him it was a terrible idea," Diggs said during the same interview with Observer. "And then I said, 'Please send it to me, of course, I want to be a part of it.'"
Aside from his work on Hamilton, this actor appeared in several Disney-related projects. That includes the 2020 release, Soul, where Diggs worked as a "cultural consultant" and a voice actor. He's also set to appear in Disney's live-action adaptation of The Little Mermaid.
The stage production of Hamilton featuring Diggs is available on Disney's streaming platform, Disney+.