'Hamilton': Sydney James Harcourt on His Time in the Original Broadway Cast
Showbiz Cheat Sheet caught up with Sydney James Harcourt about his time in the original Broadway cast of 'Hamilton.'
When Hamilton: An American Musical first opened on Broadway in 2015, it became an instant phenomenon and was met with critical acclaim. Five years later, the hype for Hamilton has continued and a filmed stage performance featuring the original Broadway cast is available to stream on Disney+. On July 3, the day the movie premiered on the streaming platform, Showbiz Cheat Sheet caught up with actor Sydney James Harcourt to discuss his time as an original cast member in the history-making show.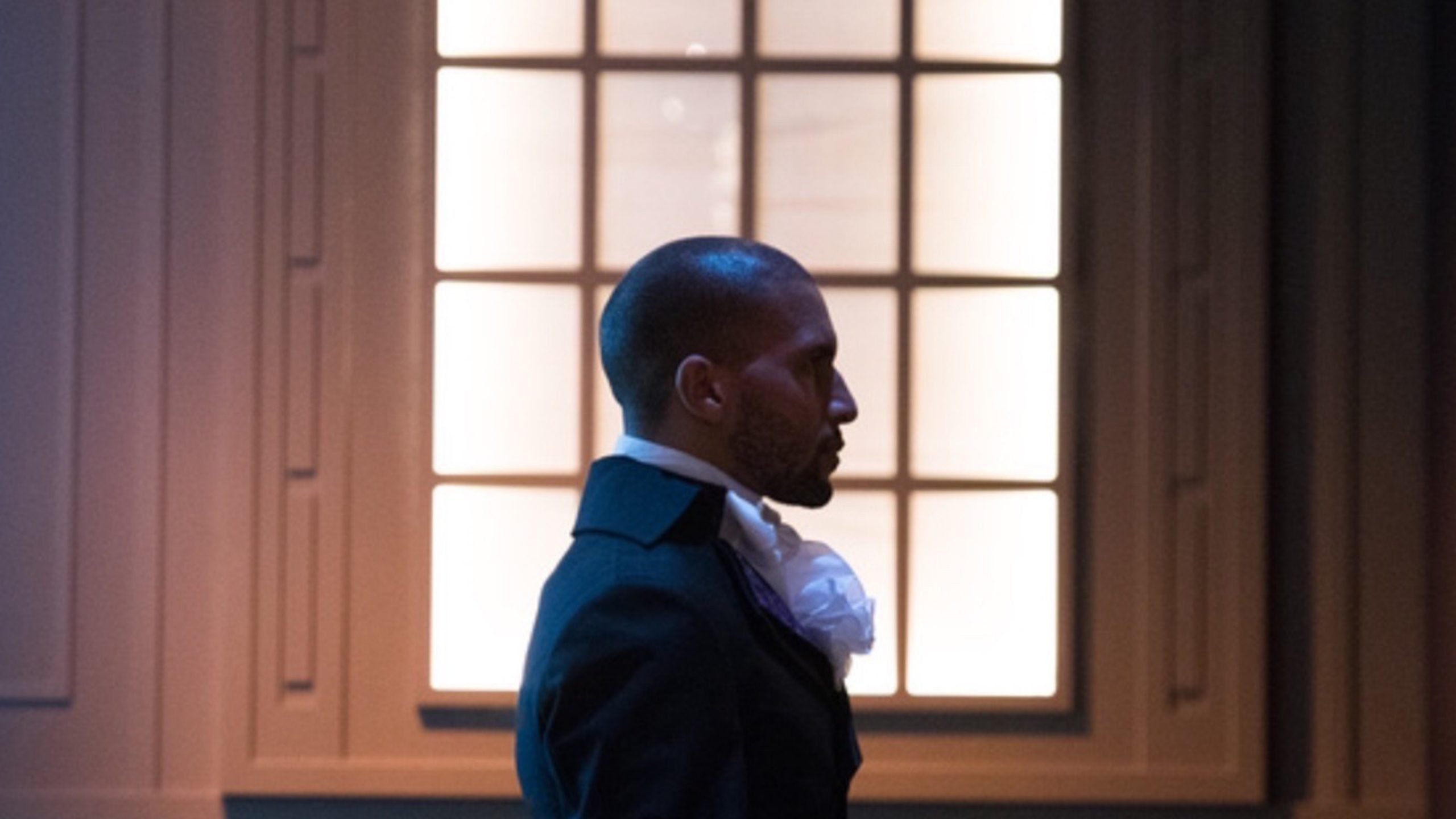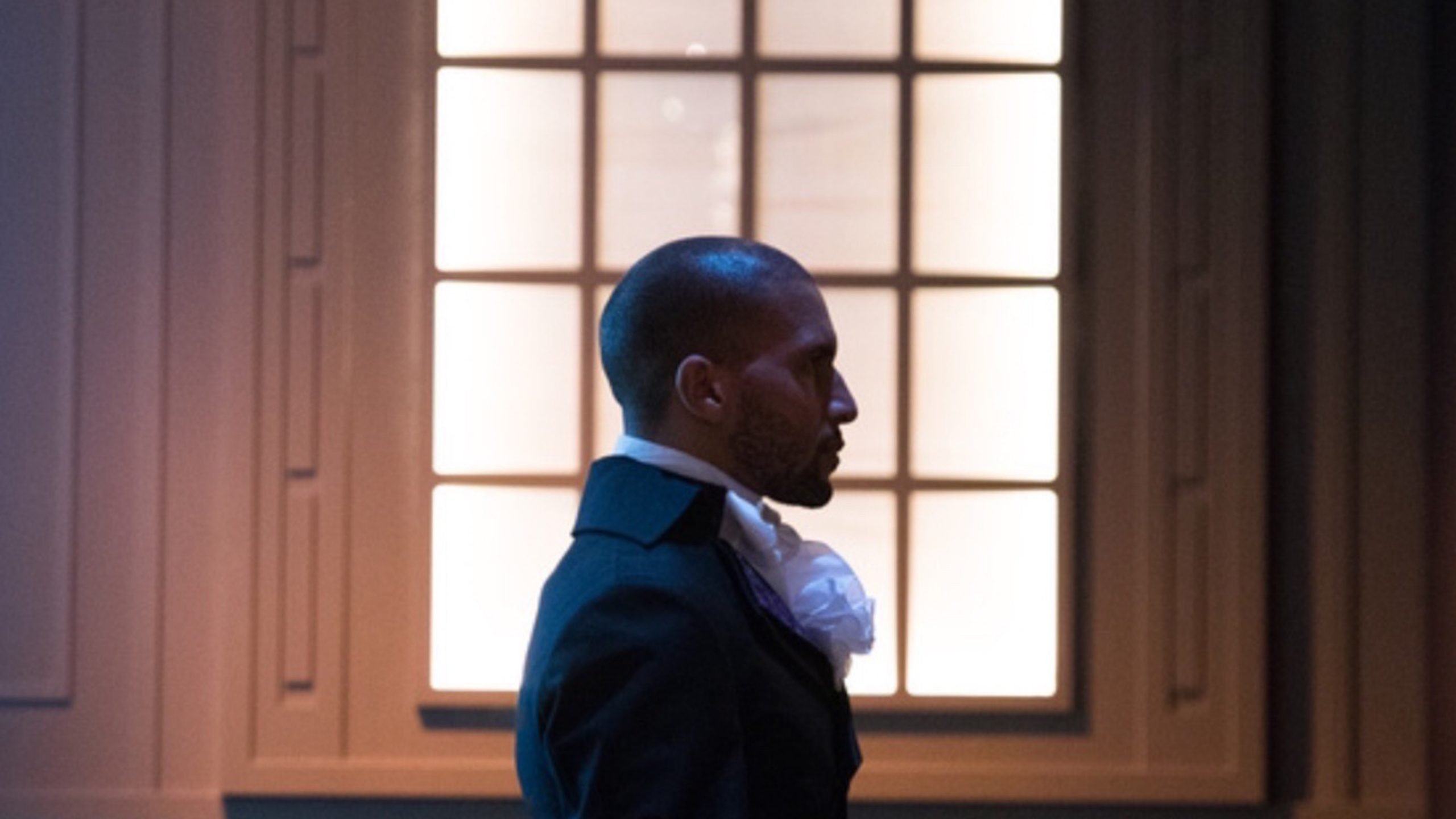 How Sydney James Harcourt joined the cast
Hamilton tells the story of the Founding Fathers of the United States, and Alexander Hamilton is the main protagonist and title character. Non-white actors are purposefully cast as the Founding Fathers and other major historical figures. In doing so, the musical is a story "about America then, told by America now."
Written by Lin-Manuel Miranda, the musical began a workshop with director Thomas Kail and music director Alex Lacamoire. Harcourt was asked to audition for the workshop, and in his second audition he had the opportunity to sing the show's "History Has Its Eyes on You" right after Miranda finished writing it.
"I sang 'History Has Its Eyes on You.' Lin had just finished writing it. And he came in with the sheet music and he was like, 'I've never heard this before. I'm looking forward to it,'" Harcourt told Showbiz Cheat Sheet over a video call.
RELATED: Why the 'Hamilton' Stage Film Is Exactly What Fans Have Been Waiting For
The actor was soon cast in the ensemble and as James Reynolds, Phillip Schuyler, and the Doctor. After the workshop, he went on to originate the roles in the off-Broadway and Broadway productions of Hamilton.
He understudied for principal characters in 'Hamilton'
Throughout his run on the show, the actor also understudied for almost every lead male role, most notably Aaron Burr. While Hamilton is the title character, Burr is the narrator of the entire show. Written as a sympathetic villain, Burr tries to explain the choices he made to the audience as a way of absolving himself while also telling Hamilton's story.
"Burr had lived his full life and died and now is back as this narrator to make his case in this murder trial for this audience, who are the jury here," Harcourt said. "And in my view, it's his sort of Sisyphean penance that every night he has to come out and he has to try to find where he went wrong. He has to try and explain to the audience how this all happened."
The first time he played Burr on Broadway, Harcourt only found out an hour and a half before the performance.
"You always know as an understudy that it's coming and you just hope to be as prepared as you can… I did the show and I had one stage manager on the stage right wings and one stage manager on stage left wings with computers," he said. "I would exit very calmly out of one scene, run off to the side and be like, 'What's my next entrance? And then which one do I exit out of?'"
Despite the short notice, his first Broadway performance as Burr "went off without a hitch."
Sydney James Harcourt brought LGBTQ representation to 'Hamilton'
As one of the only openly gay original cast members, Harcourt found a way to include even more representation when Hamilton choreographer Andy Blakenbuehler allowed him to improvise during certain points throughout the show.
"The way I kind of approached finding inclusion and finding visibility for LGBTQ actors and audience members was in my ensemble capacity to do all those little characters that you create throughout the uptown citizen, the soldiers, the revolutionaries," Harcourt said. "You can make them gay. There were gay people in the Revolutionary War, whether we know they were out or documented or not."
After one show, an usher at the Richard Rodgers Theatre thanked Harcourt for his performance, showing just how powerful his acting choices were. If one pays close attention to the filmed version of Hamilton, one can see Harcourt voguing during "Guns and Ships" and "going off" in "The Reynolds Pamphlet."
"You wonder if you can be seen as an ensemble member, if the choices that you're making do make a difference," he said. "And if even one person can see that and then see themselves and feel like they have a connection now to this show where previously they may have felt like that it was this macho take on revolutionary America, then that has been worth it."
The impact of 'Hamilton'
Hamilton not only boasts a diverse cast, but it also alludes to timely issues like oppression, racial tension, and immigration. With Hamilton now being more accessible, Harcourt hopes viewers will take the musical's idealistic attitude to heart to try and create positive change.
"I know there's a lot of divisions in this country," Harcourt said. "But there is this feeling that the show always gave me that we as Americans are one… And I want them to realize that that's real and that we have that power. If you love Hamilton… I hope as many people as watch Hamilton go and vote and feel like, 'Oh, I can make a difference in this process with my vote.'"
One of the biggest themes in Hamilton is the concept of time and that tomorrow is not promised. Going forward, Harcourt hopes that this motif encourages those who watch the musical to use their voice to combat systematic racism.
"You have to use your time wisely in this life. It's finite, the time that we have, even though it can seem like we have endless time. So use your voice," Harcourt said. "I think every voice makes a difference. And if this movement has taught us anything, it's that."