'Hamilton': Why It Took Lin-Manuel Miranda 2 Years to Craft 2 Songs for the Show
The buzz and excitement around Hamilton has been freshly renewed by its surprise early appearance on Disney+. As the film version of the hit Broadway musical made its way to living rooms everywhere, a much broader set of fans finally got to see the original cast perform the songs they'd been listening to for years. Prolific …
The buzz and excitement around Hamilton has been freshly renewed by its surprise early appearance on Disney+. As the film version of the hit Broadway musical made its way to living rooms everywhere, a much broader set of fans finally got to see the original cast perform the songs they'd been listening to for years.
Prolific writer Lin-Manuel Miranda has stayed very busy since his time on the stage as Alexander Hamilton came to an end. While Miranda is now a megastar because of his success with Hamilton, fans might be interested to know a little more about his creative process and why it took so long to get two tricky songs right. 
Lin-Manuel Miranda is a fascinating creator 
Those outside of the theater fandom may not have heard of Miranda before Hamilton, but he was already having a very successful career prior to penning the historical musical.
His 2008 play In the Heights won a Tony. Other Broadway work included translations for the 2009 revival of West Side Story and writing for 2012's Bring it On: The Musical.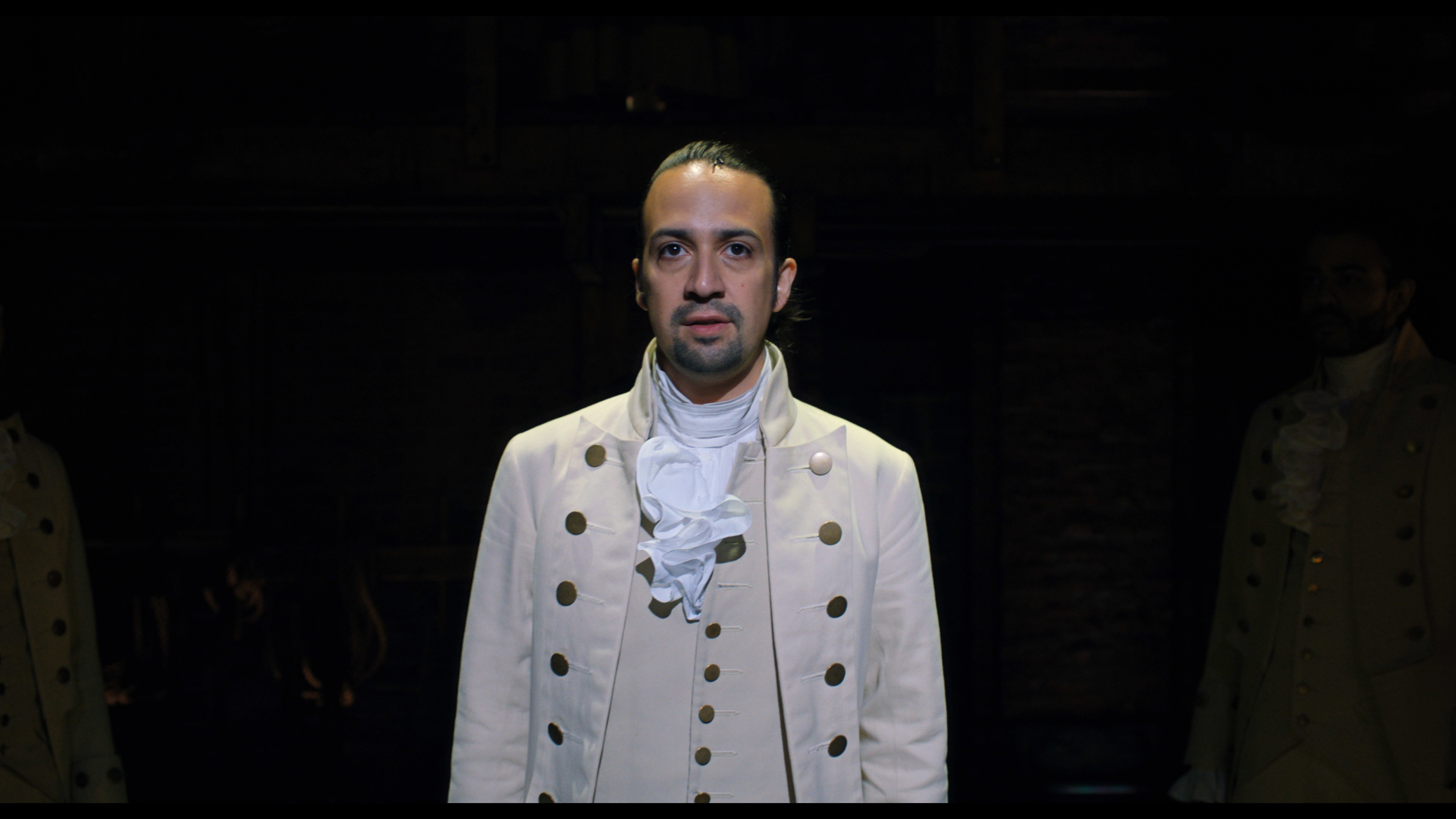 The son of Puerto Rican parents raised in New York City, Miranda was part of a musically-inclined family. He drew upon a wide range of musical genres for inspiration and started performing in theater productions as a teen.
When it was time to choose a career path, Miranda studied musical theater at Wesleyan University. After a brief stint as an English professor, In the Heights — which he worked on while still in college — became a hit, and Miranda's path in the entertainment world was set. 
'Hamilton' took the world by surprise
No one expected Hamilton to have the cultural reach that it did, but fans have certainly watched the play, like the lyrics, say of its titular character, go on and on and grow into more a phenomenon. The genesis for the creation took place while Miranda — who, like Hamilton, clearly works non-stop — was on vacation. He happened to be reading the 2004 biography Alexander Hamilton written by Ron Chernow. 
Inspired by what he read, Miranda turned many of the major events in Hamilton's life into songs that would soon populate his award-winning musical creation. He performed one of the very first songs from the play in 2009 at the White House's Evening of Poetry & Spoken Word.
The play would debut at the Public Theater in 2015 and make it to Broadway just a few months later. As we now know, the show would take the world by storm and go on to win many accolades including a Pulitzer Prize for drama and the most Tony nominations (sixteen) in Broadway history. 
Writing two songs was a slow process
There was quite a gap between Miranda's reading of the biography and the creation of the song he'd perform at the White House in 2009. As Mental Floss reports, that creation ended up being the opening number of the play. "Alexander Hamilton" introduces several of the other characters who take part in the stage production and basically lays out many of the major events that will eventually unfold. It took Miranda a year to write this song because he was so determined to get it right. 
After he had that hit on his hands, it took yet another year to create "My Shot." The reason? Miranda was dedicated to getting the complex rhymes exactly right. "Every couplet needed to be the best couplet I ever wrote," Miranda explained. Once those two songs were complete, it seems like Miranda had the foundation he needed to build the rest of the play much more quickly, but he first had to dedicate himself to perfecting those tracks, a task he took very seriously.