'The Handmaid's Tale': Will June Leave Gilead With Hannah? This Devastating Theory Will Make You Nervous Past the Season 4 Premiere
This theory about June leaving Gilead with Hannah on 'The Handmaid's Tale' will break your heart until the season 4 premiere airs on Hulu.
We're months away from The Handmaid's Tale Season 4 premiere. However, with everyone still reeling from the emotional season 3 finale, fans are busy predicting what happens to June (Elisabeth Moss) moving forward. Despite a few hiccups, it's clear June's motivation continues to stem from her hope to get Hannah (Jordana Blake) out of Gilead. But will June ever leave the totalitarian regime with Hannah? This Handmaid's Tale theory suggests a twisted fate if and when the mother and daughter pair reunite.
What happened to Hannah and June in 'The Handmaid's Tale' Season 3?
In The Handmaid's Tale Season 2 finale, June chooses to stay in Gilead, promising not to leave without Hannah. And throughout the first half of the third season, Hannah lives with the Mackenzie family. Then in the seventh episode, titled "Under His Eye," June contacts the Mackenzie family's Martha to plan a visit to reach her daughter. However, things do not go as planned.
After a failed visit to Hannah's school with Mrs. Lawrence (Julie Dretzin), June's walking partner, OfMatthew (Ashleigh LaThrop), tells Aunt Lydia (Ann Dowd) about June's contact with the Mackenzie's Martha. The Martha is subsequently executed and the Mackenzie family flees town, relocating to an undisclosed location. And while fans began wondering about Hannah's whereabouts, June starts to unravel.
For the next few episodes, June solely acts upon her survival instincts, even aiding in Mrs. Lawrence's death in "Sacrifice." Then in the third season finale, titled "Mayday," June hatches an escape plan to get over 52 girls out of Gilead. Meanwhile, a little girl arrives early and snaps June back into focus.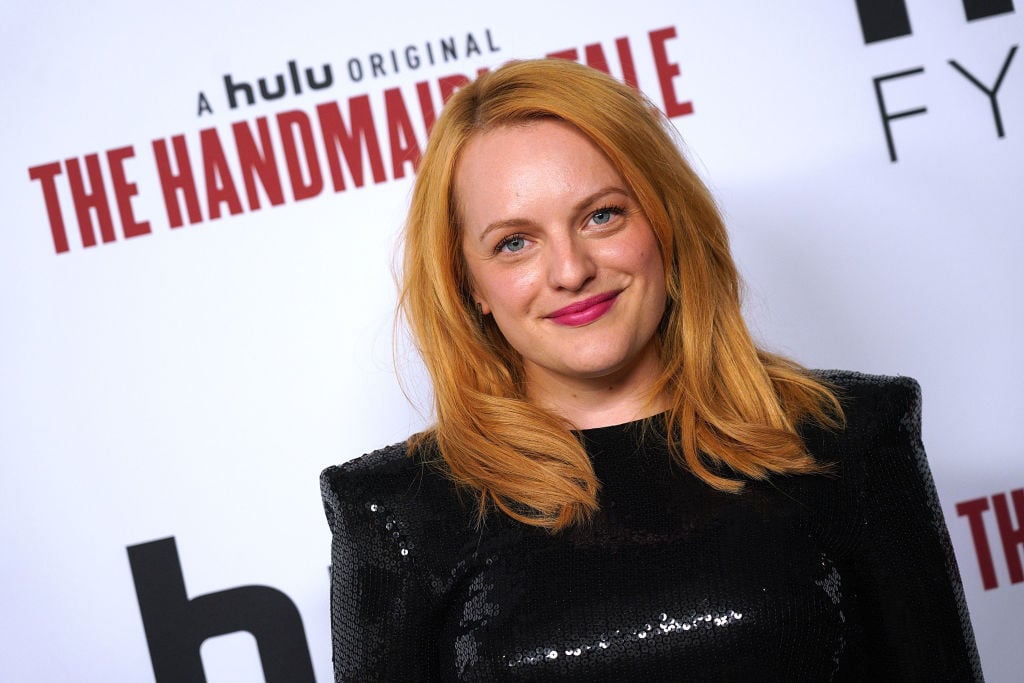 In the episode, the little girl asks June what it's like outside of Gilead's borders. And when the girl reveals she doesn't remember how things were before, June explains.
"You'll be free," she said. "You can wear whatever you want. No one's gonna hurt you for reading or tell you what to think or who to love or what to believe in. And, you know, you don't have to be a wife or a mother if you don't want to."
It's then evident the girl knows nothing outside of Gilead's expectations for women. "Then what would I be?" she asks. And June replies, "You."
Meanwhile, the girl's Martha panics and ditches the plan. Furious, June runs after the Martha with a gun. But when she runs out of sight, June swings her arm around and ends up pointing her gun directly in the girl's face.
At this moment, June recognizes the reality of the situation and reflects upon her behavior in horror. However, it also reminds June of her goal, pushing her to successfully get the children out of Gilead, even if it means sacrificing her own life for theirs.
'The Handmaid's Tale' fans predict Hannah won't want to leave Gilead with June
Following The Handmaid's Tale Season 3 finale, a fan on Reddit shared a theory about Hannah and June that parallels June's conversation with the little girl. As mentioned, the girl wasn't sure what life was like outside of Gilead. However, the fan wondered whether Hannah will hesitate an escape plan if she ever reunites with June.
"I'm rewatching season 3 and had a thought…what if when June gets her next chance to save Hannah, Hannah doesn't want to leave Gilead?" the fan wrote. "It's been implied life with her current family isn't that bad and she is probably too young to fully understand what her future could be or clearly remember her past life. What kind of awful twist would that be?"
Meanwhile, other fans seem to doubt June will ever find Hannah again on The Handmaid's Tale.
"I don't think June will ever save Hannah. Her saving 'everyone else's' children is her 'honoring Hannah," a fan wrote. "I think this is a real phenomenon that will hopefully be explored next season, but I don't think it will be explored with Hannah — especially since we know she is still in Gilead in the testaments."
"I don't think she'll ever get Hannah out," another fan wrote. "No one – including commander Lawrence – knew where she was before the plane of kids were rescued. I doubt they'll take any precautions with the remaining kids now."
Nevertheless, some fans still have hope that June will "find a way."
"It shouldn't matter what Hannah wants, if we're being honest," a fan wrote, reminding others that June's daughter is being "brainwashed and abused" in Gilead. "June should take her no matter what. I'm not sure it'll happen- I hope it does."
What 'The Handmaid's Tale' creator says about Hannah and June moving forward
When speaking with The Hollywood Reporter in August, The Handmaid's Tale creator, Bruce Miller, confirmed June does not plan to leave Gilead without Hannah.
"I don't think she's considering leaving," he said. "I think June made the decision a while ago that she has a much better chance of seeing her daughter again, even if just seeing her again, being here. I think that's been proven to us."
But even so, June's future seems bleak. In the finale, she was willing to exchange her life for the children. And it doesn't look like things will change in the fourth season.
"Everything June's been told was impossible is still very possible and she's just proven that again by doing this thing that is hitting Gilead exactly where they hurt," Miller said. "I don't think she has much hope that she's going to get out alive. I think she's more there to f*ck up Gilead."
Read more: 'The Handmaid's Tale' Season 4: Could Serena Really Become a Handmaid in the Ultimate Punishment?