Hannah Ann Sluss Has a New Mystery Man; Is He From 'The Bachelor'?
23-year-old Hannah Ann Sluss is dating again and she has a new mystery man. But is he a part of the Bachelor franchise too?
After her time on The Bachelor, we could understand if Hannah Ann Sluss was reluctant to date. The 23-year-old went on the show and fell head over heels for Peter Weber. Weber, of course, was not immune to the charms of the Knoxville native, and she became a frontrunner after receiving the first impression rose.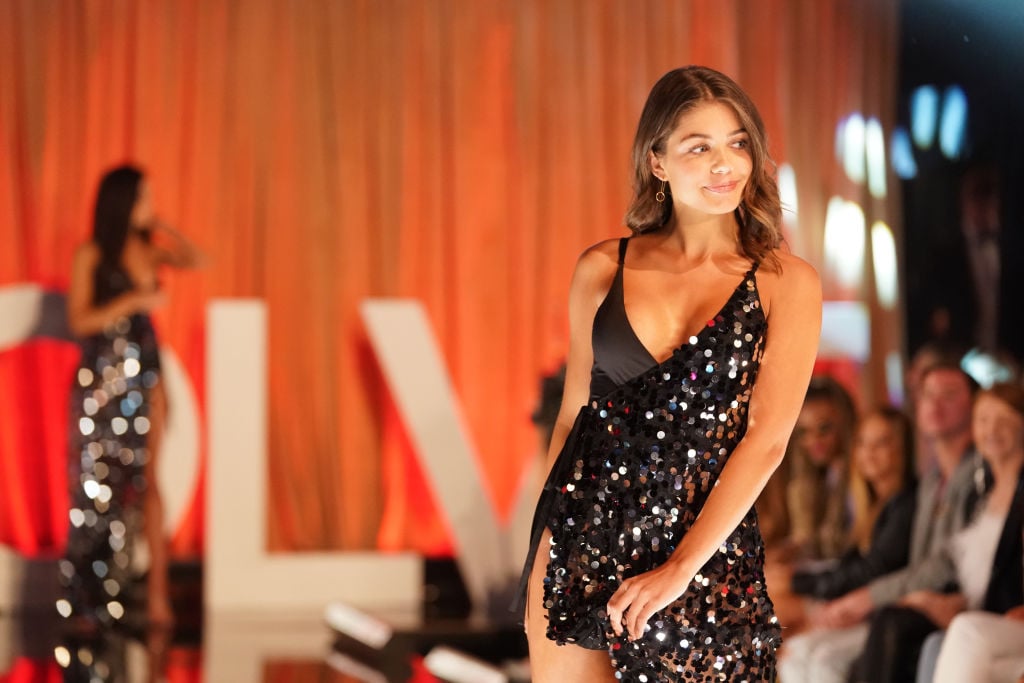 Sluss and Weber had a pretty good run on The Bachelor. Their relationship always seemed to be on solid ground and Weber's family truly loved her. But, things took a turn for the worse during the final week. Following Madison Prewett's self-elimination, Weber proposed to Sluss. She accepted, but the engagement was short-lived. Only a month later, Weber declared that he couldn't give his whole heart to Sluss and broke off their engagement.
Hannah Ann Sluss and Madison Prewett both left 'The Bachelor' heartbroken
A big reason that Weber wasn't all in on his relationship with Sluss is because he still had feelings for other women. Most of Bachelor Nation knew that he still had deep feelings for Prewett, but Sluss also revealed that he tried to, once again, establish contact with his ex-girlfriend, Hannah Brown. Now, however, Weber is quarantining with his fourth runner up, Kelley Flanagan, in Chicago.
Sluss too has seemingly moved on from The Bachelor and Weber, though she does have a few choice words about the pilot and his indecision. In fact, the model has admitted that she's seeing someone new. Back in March, Sluss was spotted with Josh Dobbs, who is the quarterback for the Jacksonville Jaguars. However, she never confirmed if she was seeing him romantically.
Sluss is seeing a new mystery man
But, Sluss did confirm that she's casually dating in a podcast interview. Recently, Sluss was a guest on Off The Vine with Kaitlyn Bristowe and she admitted that she was talking to someone new. Of course, she didn't give a name, instead referring to him as "mystery man." But, Sluss admits that it's nothing serious just yet. "Just a nice little quarantine fling," she shared when fellow Bachelor alum Bristowe pressed for more details. She did, however, confirm that the man is not at all affiliated with The Bachelor franchise.
Dating in quarantine times is a bit tricky, but that hasn't stopped Sluss at all. She's had an unconventional coffee date with her mystery man and seems to be enjoying herself. "And I've had someone drop me off coffee. Since times are different, I guess that could be considered kind of a date," the model added. But, Sluss isn't dating just one person right now. After her most recent rocky relationship on The Bachelor, she's committed to playing the field.
Why the model isn't ready to get exclusive
"I'm not going to be exclusive with anyone for a while. I'm just getting to know different people, as much as I can, virtually, during quarantine. It's weird because I got off the show, I was engaged. Then I was single, but I couldn't go out, couldn't go on a date or really text anyone because people would know I wasn't engaged. And then after the show, we go straight into being quarantined. I'm like, oh my gosh, my dating life is so dull," Sluss shared about her dating life post-Bachelor. As young as Sluss is, we can't see why she wouldn't want to play the field. Clearly, she's not hurting for romance even in quarantine times.