Hannah From 'Below Deck' Interviewed Daisy Kelliher for Her Very First Job in Yachting – but Did She Hire Her?
Small world! Daisy Kelliher from Below Deck Sailing Yacht recently revealed that Hannah Ferrier from Below Deck Mediterranean interviewed her for a job in yachting, back when Kelliher was still pretty green. Kelliher laughed about being hungover during the job interview and revealed if Ferrier ended up hiring her.
Hannah from 'Below Deck' interviewed Daisy Kelliher for her first job
Kelliher took Ferrier down memory lane when she was a guest on Kelliher's Pita Party podcast. They were both working in Antibes and Ferrier had just fired a stew. "Basically I was watching Below Deck and we were like fans from our old boat," Kelliher recalled. "And I watched a few seasons and for some reason there you were on the boat and the boat was backing up and Antibe and I got this crazy, crazy flashback and I was like, Oh my gosh! So I texted my friend Kate and I was like … is Hannah … I barely even wrote anything else. And she's like, Yeah, it is Hannah. And I was like, Oh God."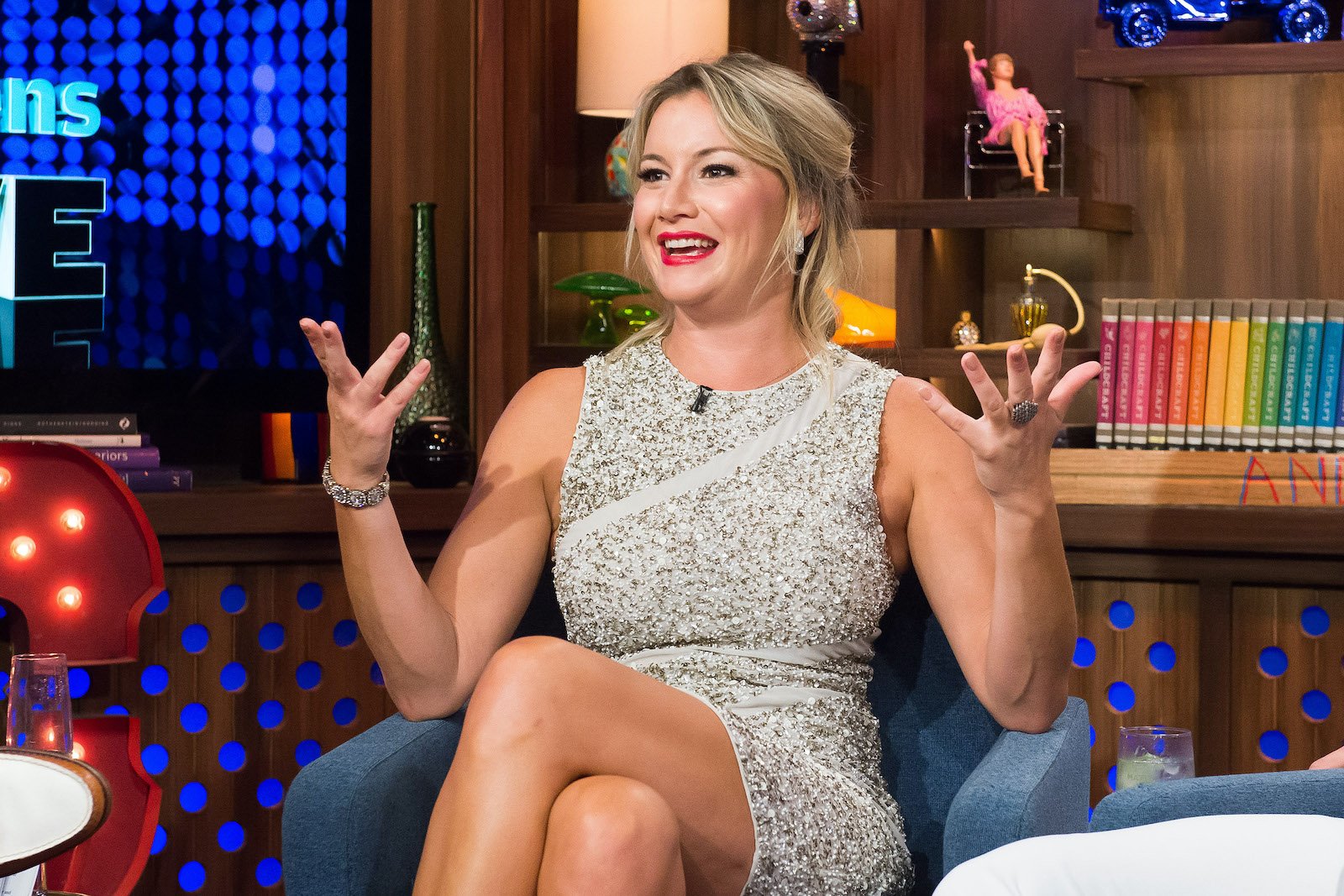 "This is, I mean, probably like seven years after I've met you for like 15 minutes or something. So it's my first season and I was looking for my first job, so I hadn't had a job," Kelliher recalled. "And you were down by like the Capitainerie in Antibes. So you were on a boat there and this is how on me and this girl Kate actually met. But we were both waiting to be interviewed. I mean, me and Kate are still friends to this day, nine years later. And I did the interview and I was dying hungover." Kelliher recalls being unable to find any headache remedies so she wore sunglasses during her interview.
Did Hannah from 'Below Deck' hire Daisy Kelliher?
Ferrier asked if she interviewed Kelliher. "Yeah, you interviewed me," Kelliher replied. "You had a French captain, and you really wanted me, but you'd just fired a girl and he really wanted this French girl. And because you had this disaster season with these older girls, he got his way and he's like, 'No, I'm hiring this French girl' and me, and you were emailing back and forth, and that was the end of it. And I never saw you again."
"And I honestly I had seen a few seasons, but whatever season it was, and for whatever way I just got this, I was like, Oh my God, a text came straightaway," Kelliher said. "Just like, yeah, that was Hannah. And you might have been my first interview for any boat."
Ferrier added, "I was going to say, for anyone who doesn't believe yachting isn't a small world, it really is."
Speaking of small 'Below Deck' worlds …
Kelliher and Ferrier aren't the only crew members who met before being on the show. Bobby Giancola from Below Deck Med told Showbiz Cheat Sheet that he knew Kate Chastain before he joined the show and she was the one who got him the job.
"So yeah, I knew Kate Chastain," Giancola said. "We grew up in the same town. And one night at one of our local bar restaurants, I was there and so was she. And I hadn't seen her in maybe a year or two … quite a few months. She was busy doing the show and I was doing my own thing." At the time, Giancola was a firefighter.
"So I was catching up with her and I told her I was thinking about leaving the fire department," he continued. "And she then said 'You should do yachting. You would love it. Wait, you should do the show!' I was like there's no way I'm gonna get on the show."
"Long story short, it ended up happening," he exclaimed.