Hannah Berner From 'Summer House' Reveals Why Kate Chastain Left 'Bravo's Chat Room'
Despite being Bravo's Chat Room executive producer, Kate Chastain left without making a public statement, only noticeably missing from recent shows.
Rumors surrounded her departure ranging from suspicions she was filming Below Deck to musings that she was fired. And while Chastain has yet to make a statement about the show, Hannah Berner from Summer House hinted as to why Chastain left.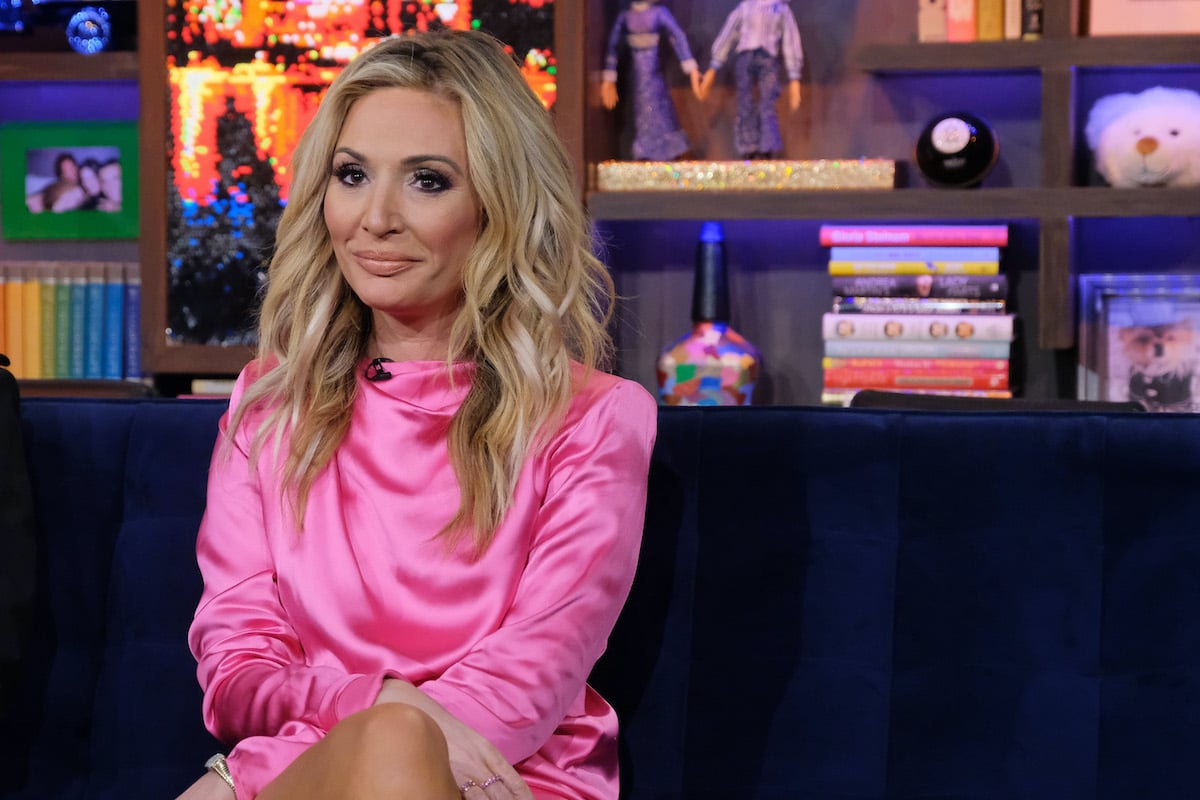 Hannah Berner says Kate Chastain moved onto 'bigger and better' projects
Chastain is clearly not in the middle of filming Below Deck. The series would be currently filming season 9 and Chastain recently shared she's back in Florida. Berner recently said that Chastain left Bravo's Chat Room on good terms and that she simply pivoted to larger projects.
"The whole show was Kate's idea," Berner told StyleCaster. "She was the one who called me and was like, 'Hey, I think we have great chemistry and you would be great on this.' So I did a couple chemistry tests and it ended up working out."
"She actually created the show and she got the show off the ground," Berner added. "I know she has a lot of other projects going on. I just wish her the best." Adding, "I don't know exactly what's going on. But she's teased it. I just know she's onto bigger and better things."
With Chastain stepping away, who does Berner think would be an ideal replacement? "I like Margaret Josephs," she said. "She's straight up and hilarious. Maybe someone from Beverly Hills because we talk about them a lot. [Lisa] Rinna could be interesting. But so much of it is chemistry, and I do think Margaret Josephs could hang with us because there's a lot of east coast energy happening."
Could Kate Chastain be working on another 'Below Deck' spin-off series?
Casting agents recently teased that yet another Below Deck series is on the horizon. "Below Deck is looking for charter guests for a fun filled luxury cold water yachting and adventure experience!" according to a recent casting call. Every Below Deck series has been filmed in tropical or warm locations. If production company 51 Minds adds another series to the franchise, Below Deck will have a total of four series.
Chastain played into the casting call on her Instagram story. At one point she posted a few edited photos delivering champagne to a nearby iceberg. But that tease doesn't necessarily mean she plans to return to Below Deck. She's had a few other projects on Bravo over the past year. In addition to Bravo's Chat Room and Below Deck Galley Talk, Chastain tried her hand at hosting a Sirius XM show. She also briefly tried to launch a dating series called Ghosted.  
Chastain is just getting started. An anonymous source told ET Chastain's relationship with Bravo will continue and the network hopes to work with her on future projects.