Hannah Brown Asks Fans Not to Defend Her After Using the N-Word
On May 16, Hannah Brown said the N-word during an Instagram Live while singing along to DaBaby's "Rockstar." The reality star posted an apology on her Instagram story the next day and then went silent on social media. On May 30, Brown held an Instagram Live where she explained she is working on educating herself to be less ignorant, and she asked for fans to stop defending her for saying the N-word.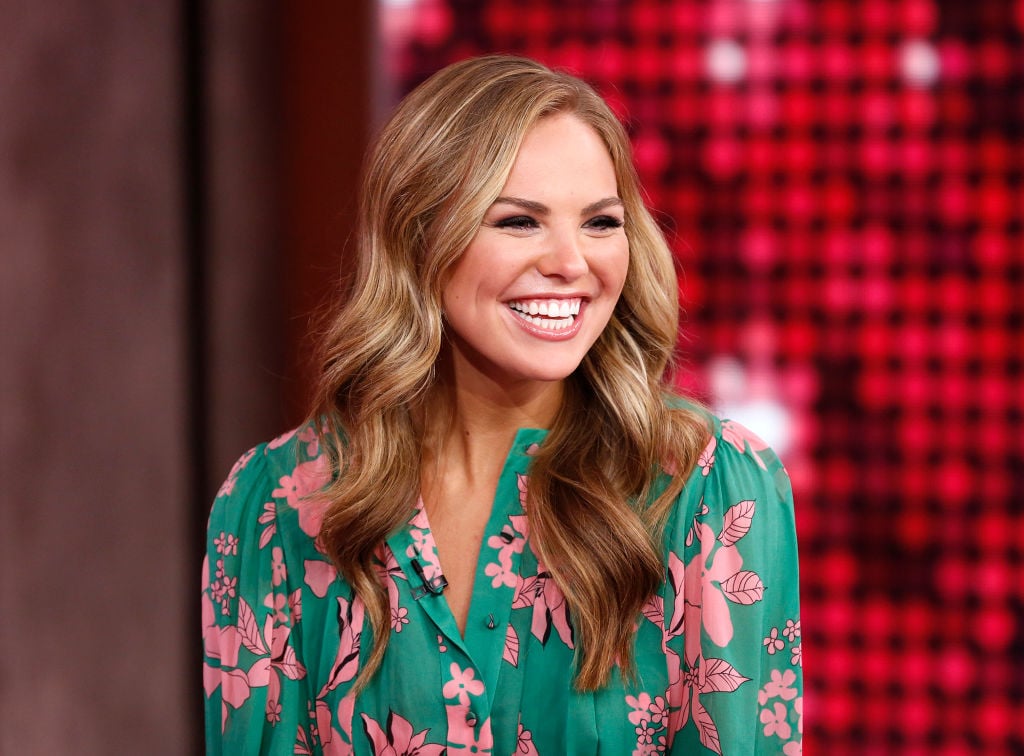 Hannah Brown apologized for using the N-word
After Brown said the N-word on Instagram Live, she posted a short apology on her Instagram story on May 17.
"I owe you all a major apology," Brown wrote on her Instagram Story. "There is no excuse and I will not justify what I said. I have read your messages and seen the hurt I have caused. I own it all. I am terribly sorry and know that whether in public or private, this language is unacceptable. I promise to do better."
While some defended Brown and said that she was only singing along to a song, Rachel Lindsay, the first and only black lead in the Bachelor franchise, posted a long video to her Instagram IGTV page pointing out the problems with Brown's actions and apology.
RELATED: Rachel Lindsay Explains Why Hannah Brown's Apology Was Disappointing
"I understand that an apology was made, but when I know what could have been done, when I know what I challenged someone to do, they did not do it. So I felt like I'll use my platform to do it, because it's easy to make a statement," Lindsay said. "It's easy to hide behind words. But when you're bold enough to say the N-word on camera, on your platform… you need to be bold enough to use your face on camera and apologize in the same way that you said the word."
Hannah Brown does not want to be ignorant
Brown returned to social media on May 30 with an Instagram Live where she addressed her use of the N-word. She told fans that this is just the beginning of the conversation and she has been working with an "educator" to help her understand the history behind the word and how to move forward.
"To be honest I didn't know a lot, I don't want to be ignorant anymore… I don't want to be an ignorant white girl who uses the N-word, but I also don't want to be someone who goes onto a platform intoxicated and engages in their platform that way," Brown said. "… I have learned that there are things that I cannot say… There is so much more historical context that I didn't know that makes it so much more inappropriate."
She told fans not to defend her use of the N-word
After Brown said the N-word on May 16, some fans of The Bachelorette defended Brown because she said the word while singing song lyrics. However, Brown does not want fans to defend her actions, and she wants fans to stop thinking that saying the N-word is acceptable.
"If you want to support me, do not defend me. What I did, what I said was indefensible. I don't need anybody to defend me for what I did because what I said, what I did was wrong," Brown told fans. "But I'm hoping that what I did was wrong but what I didn't know even before is the worst part of it, and it's the ignorance. I'm no longer ignorant and I'm no longer going to be part of the problem."
Brown promised that going forward, she will be part of the "solution" instead of the "problem."
"I will be a part of the solution, and you will see that. From the bottom of my heart, I am so sorry. I'm sorry to everyone I hurt and disappointed. I promise to continue doing better, I promise," she concluded.