'Bachelor' Villian Doesn't Want Hannah Brown as 'The Bachelorette' Again; 'She Is Simply Desperate'
The Bachelor world may be a small one, but it's far from a big, happy, family. Recently, a Bachelor Nation villain called out Hannah Brown for her recent behavior on Peter Weber's season of The Bachelor. Chad Johnson, who fans will remember as the villain of JoJo Fletcher's season of The Bachelorette, had some pretty …
The Bachelor world may be a small one, but it's far from a big, happy, family. Recently, a Bachelor Nation villain called out Hannah Brown for her recent behavior on Peter Weber's season of The Bachelor. Chad Johnson, who fans will remember as the villain of JoJo Fletcher's season of The Bachelorette, had some pretty unsavory things to say about the Alabama native. Johnson's claim to fame in Bachelor Nation is ripping Evan Bass' shirt, stomping through the woods to confront Fletcher after getting kicked off, and getting into verbal altercations with the other men on his season of the show.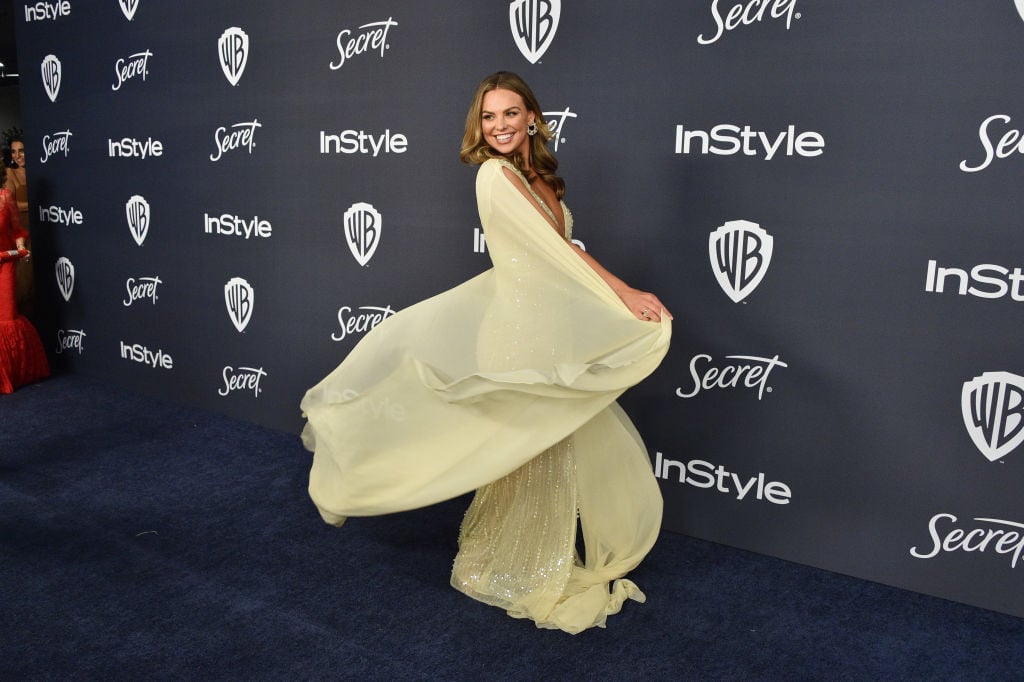 Will Hannah Brown and Peter Weber get back together
Now, Johnson has turned his attention toward the former Bachelorette. As Brown's season ended in heartbreak, after she found out her former fiancé, Jed Wyatt, had a girlfriend back home, she didn't get the happy ending she was expecting. But, despite going home just as single as before, Brown is still considered to be one of the most beloved bachelorettes of all time. In fact, Brown has more Instagram followers than any other member of Bachelor Nation, past or present. At 2.6 million followers, she has a large fan base who rally around and support her.
Does Brown have a shot at being The Bachelorette again
Because of her popularity, and the fact that she didn't get the cookie-cutter love story that the franchise is known for, Brown is a serious contender as The Bachelorette for next season. Provided that she doesn't end up with Weber, she might get yet another chance to find love. Many Bachelor fans have stated publically that they believe the 25-year-old deserves another chance. Furthermore, even Chris Harrison (the host of the franchise) has stated that Brown being The Bachelorette again is a possibility. This actually wouldn't be the first time that an alum was asked to lead a show for the second time. Former Bachelor, Ben Higgins, was asked to come back for another season, but he turned it down to pursue his podcast.
But, not everyone is thrilled at the prospect of Brown being The Bachelorette again. In a recent interview with Us Weekly, Johnson confessed that he was absolutely against the idea. He shared that Brown was simply in it for the fame at this point and that she wasn't ready for real love. "Hannah Brown should definitely not be the bachelorette again because she obviously is not ready for a real relationship. While she is a nice girl, she is simply basking in the fame that she's gotten from The Bachelor currently and has no time for anything else," Johnson shared.
Chad Johnson calls the DWTS champ desperate and fame-hungry
The Bachelorette alum continued on to add that he felt that Brown was only here for the fame considering she tried to rekindle relationships with both Tyler Cameron and Weber after her failed engagement. "The fact that she is going for her third, or potentially even fourth pick if you consider the fact that Luke [Parker] was the front runner until he screwed it up, shows that she is simply desperate to be in a relationship with anyone from Bachelor Nation that can garner a longer Instagram famous lifespan, since we all know that being in a relationship increases your relevancy and duration of the Bachelor world's short-lived fame," Johnson continued.
Finally, the 32-year-old expressed his hope that Brown would move on and date other people. "Hopefully Hannah can continue living her life and move on from attempting to date guys from her season, and simply move on up to rich entrepreneurs that she meets in her DMs, or maybe even random C-list celebrities or musicians, but she definitely does not need to be the Bachelorette again," he declared. Johnson's words certainly seem harsh, but we'd expect nothing less from him. After all, he's considered a villain in Bachelor Nation for a reason.