Hannah Brown Could Be 'The Bachelorette' Again — But Does She Even Want the Title?
After her second appearance on The Bachelor Season 24, one thing's for certain — The Bachelorette's Hannah Brown cannot escape the ABC reality franchise. The 25-year-old spent the majority of 2019 exploring love on Colton Underwood's season of The Bachelor and leading her own season of The Bachelorette. And despite having her heart broken on both shows, she stood her ground and worked hard to win Dancing With the Stars.
Nevertheless, after appearing on Peter Weber's season of The Bachelor in January, fans want Brown to reprise her role on The Bachelorette. According to host Chris Harrison, anything is possible. But does Brown want to come back — again? Here's what we know.
Chris Harrison says Hannah Brown could star in 'The Bachelorette' again
When Brown reunited with Weber on The Bachelor Season 24, the former bachelorette revealed she regretted some of the decisions she made on her season. But could the producers choose Brown for The Bachelorette again? Harrison thinks it's in the cards.
"Look, anything's possible. I'm not against it," Harrison told Us Weekly in January. "I think the things that make us love her so much — and I'm included in that and adore her — is she is so open and honest and just, she's a train wreck. You get to see the good, the bad and the ugly in Hannah and that's a rare thing in any human being."
But if Brown were to pull a Brad Womack, then Bachelor Nation fans need to let the franchise know. "Do people want to see it again? I don't know," Harrison said. "I guess we'll see what Bachelor Nation thinks."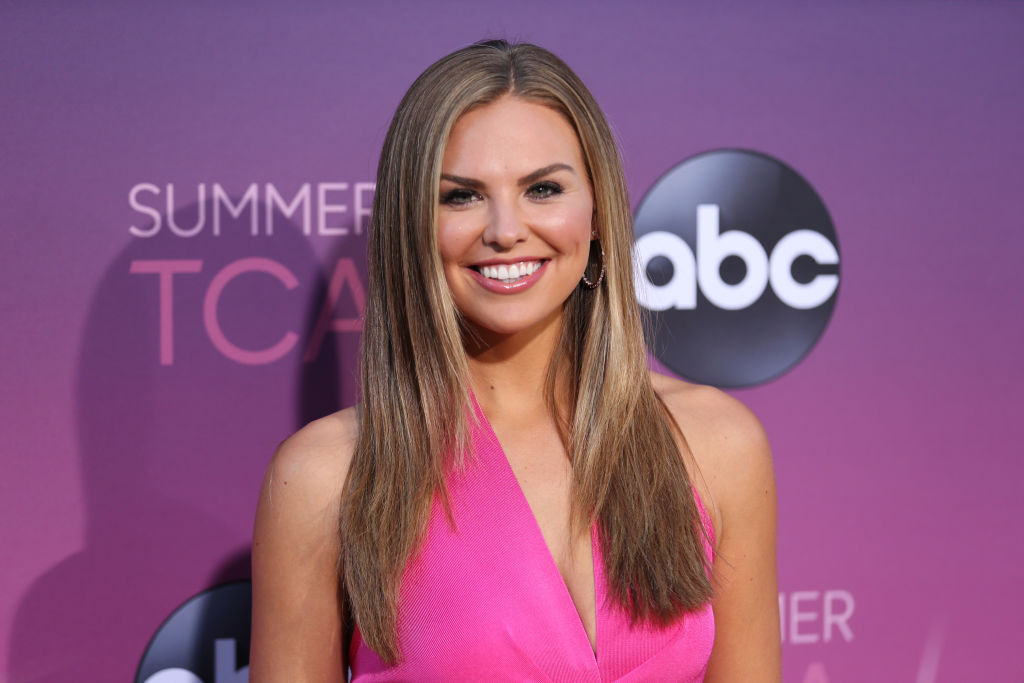 Then in an interview with Entertainment Tonight, Harrison echoed his remarks. He noted "all options are open," but producers have to determine what the viewers want to see.
Nevertheless, Weber seemed to endorse Brown as the next bachelorette for season 16. That is if Weber and Brown don't somehow end up together by the season finale of the current Bachelor cycle.
"So, let's pretend that yeah we're actually done," Weber said. "Yeah, I would want [her to be the Bachelorette]. She's an amazing girl, and unfortunately, everyone saw what happened with her relationship and that's unfortunate for everyone involved. She deserves it more than anyone."
Hannah Brown doesn't know if she wants to be on 'The Bachelorette' again
Even if The Bachelorette producers decide on Brown for their next lead, does Brown want to return to the franchise for another round? Brown is currently trying to live out her life. And at this point, the DWTS champion doesn't necessarily need the show to progress her career.
"I don't know [if I'd be the bachelorette again]," Brown said. She also noted "a lot of hard and bad" from her season before adding, "I mean, hello. Did we see my ending?"
Brown continued: "Right now, I'm just trying to seize the opportunities that I have and feel very confident in the things that I say yes to. And also confident in the things that I know aren't the best for me right now."
That said, Brown reminded everyone that she originally went on The Bachelorette — and The Bachelor — because she wanted to find someone special in her life. However, she acknowledges she doesn't need it.
"There is that like, weird… a desire in my heart to find somebody," Brown said. "Do I have to do that as being the bachelorette? No. But it is I think something that can work and has worked for other people."
Of course, the 25-year-old still believes in The Bachelor process, even if it didn't work out for her. But ultimately, it seems Brown wants to find love outside the realm of being the bachelorette.
"There's a lot of good that comes out of it too," Brown said. "I would never, like, completely bash the Bachelor franchise. I think it's had a lot of success in the people that are together are very happy together. So, of course, I want that, but it doesn't have to be as the bachelorette."
Read more: 'The Bachelor': Hannah Brown's Instagram Post After the Peter Weber Reunion Is the Closure We Need