Hannah Brown Didn't Feel Like She Deserved To Be 'The Bachelorette'
Hannah Brown's season of The Bachelorette is only days away and Bach fans are on pins and needles waiting to see if the former beauty pageant can really pull this off.

E! News got an early look at the toast (Ah! A toast! Just hearing the word makes us nervous for her!) Hannah Brown gave on her first night at the mansion to all of her suitors.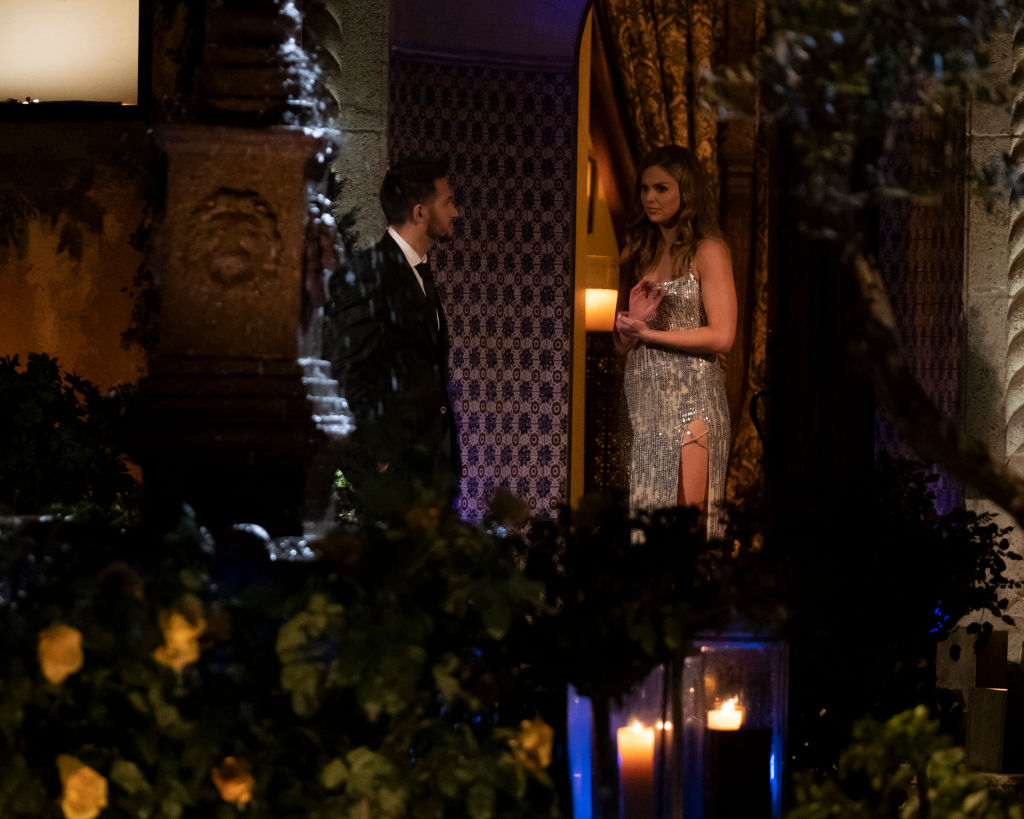 Hannah Brown's toast re-do

"I'm not perfect. I'm going to stumble over my words, I'm going to make mistakes—and you are too. I don't want perfect, I want real," she began. "I'm going to be real with you, and I want you to be real back in return with me. And if you're not, if that's not what you want, then I'm not the girl for you."

Can't you just hear it in her little southern drawl?

Hannah Brown continued her speech with an inside look at what it was like to be her after ABC made the big announcement. Initially, she said she didn't feel as though she deserved the gig.
"It's been hard to feel like I deserve all of this and all of you guys, and it wasn't until tonight, each of you, the few moments that we've had together, really made me feel like I deserve this, and I deserve to find love."
Thanks to her time on Colton Underwood's season of The Bachelor, we know Hannah Brown has a few things she's been working really hard on in terms of her own happiness. We saw how easy it was for her to feel paralyzed with the pressure of acting how she thinks everyone expects her to act (she says her years of pageantry are partially to blame). We know she's struggled with and has been an advocate for those with anxiety and depression. And we know she received a ton of backlash upon being announced as the new Bachelorette. It's no wonder she was feeling less-than-confident going into this process.
But Hannah Brown's been doing a lot of work on herself. She's been shedding her pageant crown and poofy dresses (see: the latest Bachelorette promo), and realizing that exactly who she is is deserving of love.
She finished her toast with a truly hopeful Bachelorette statement:
"Because of that, I can say that I can see my husband in this room. It's so crazy."
Chris Harrison has recently hinted that such might not be the case, but we're still crossing our fingers for you, Alabama Hannah.
Read more: 'The Bachelorette': Some Franchise Alums Are Already Tearing Hannah Brown Apart, Others Stand Up For Her
Check out The Cheat Sheet on Facebook!