Hannah Brown Watched 'Love Is Blind' and Thinks 'Kenny [Barnes] Is Pure Gold,' Fans Are Telling Her to 'Swoop In'
Just like the rest of us, former bachelorette Hannah Brown was sucked into watching Love Is Blind, a new Netflix reality show that sets couples up to get engaged without ever seeing each other.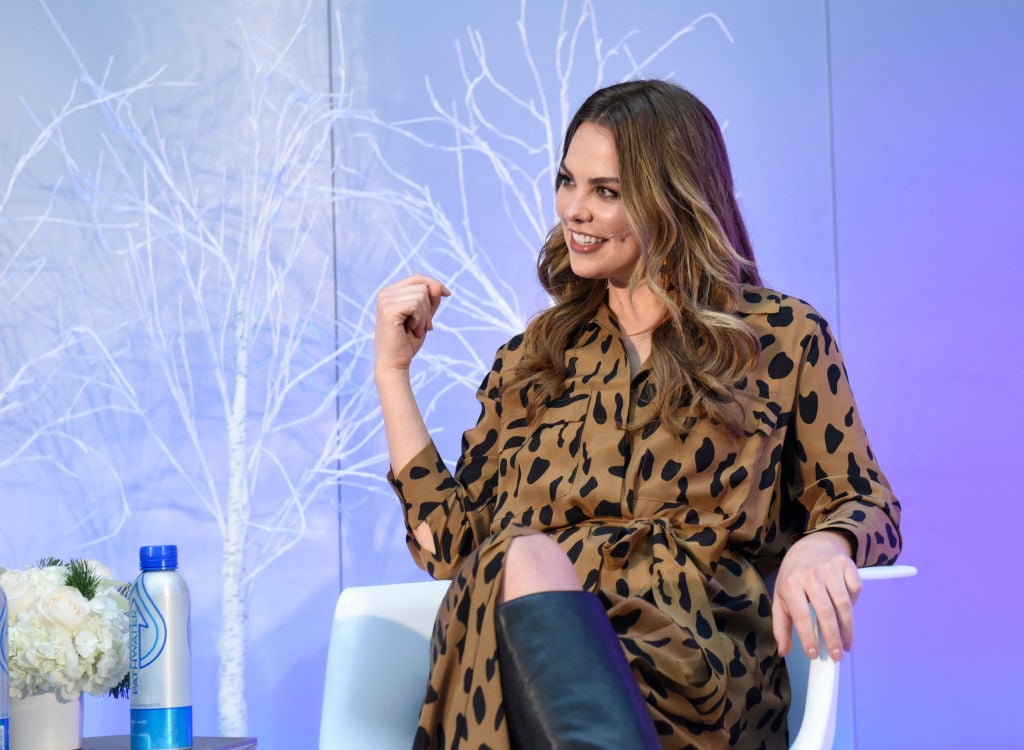 Kenny Barnes was a contestant on the first-ever season, and it seems he has a fan in Brown.
"My heart hurts — Kenny is pure gold. @LoveisBlindShow," Brown tweeted after watching.
Kenny Barnes' relationship with Kelly Chase on 'Love Is Blind'
In her tweet, Brown is probably referring to Barnes' split from Kelly Chase. The couple got engaged in the pods and seemed to have a solid albeit perhaps lacking-in-passion relationship. But as the season went on, Chase made it clear that she thought of Barnes as more of a friend. When it came time for their wedding, Chase didn't say "I do." Her family was clearly disappointed. The Barnes and Chase families got along better than any of the other families featured. It seemed like the strange circumstances under which they got together could actually work with the full support of both families.
Some fans think Hannah Brown and Kenny Barnes should get together
Like Chase's mother and sister, Brown also thinks that Barnes is a good guy – "pure gold." In response to her tweet, fans are telling the Dancing with the Stars winner to shoot her shot with Barnes since he and Chase didn't work out.
"Yes Hannah swoop in!" commented one fan.
"Slide into his DMs!!" suggested another Twitter user.
"GET THAT MAN GIRL," wrote another.
"Hannah + Kenny = happily ever after," responded another fan.
Some fans think Barnes should be welcomed into The Bachelor franchise.
"He should be the next #TheBachelorABC#thebachelor. Or who know @hannahbrown he is available," tweeted one person.
"He's amazing… the bachelorette should scoop him up!!" wrote another.
And some fans found the irony in Brown's heart breaking for Barnes. Chase didn't recognize a good thing until it was gone just like someone else we know.
"@TylerJCameron3 is pure gold," one fan tweeted at Brown.
Kenny Barnes has a new girlfriend
Unfortunately for Brown and Barnes shippers, Barnes has moved on from Chase and is currently dating someone new.
"This experiment, whether I understood it or not, allowed me to find the person I'm with today because it allowed me to open myself up, to truly be vulnerable. And I have the best girlfriend, for me," he said at the reunion.
"All of the takeaways that I went through on the show, I've applied to my current relationship, and I've been able to be vulnerable, and I've received it," he continued. "My takeaway at this point is that I'm not embarrassed by anything, and that is why I'm supposed to be here. To hopefully impact others, to make them feel supported in times of fear, in times of doubt, because there's nothing you can't overcome."
Chase thought she and Barnes were going to continue dating after Love Is Blind ended (like Giannina Gibelli and Damian Powers did). But she says he ghosted her.
Read more: 'Love Is Blind': Why Giannina and Damian's First Date 'Didn't Go so Hot'–'It Was Like the Latina Feistiness'