Well, It Looks Like Hannah Brown Will Probably Not Be The Next Bachelorette
Ever since Hannah Brown ended her season of The Bachelorette with a broken engagement, fans have been hoping to see the former beauty pageant queen back on their TV screens falling in love. Well, some fans have been hoping as much. Some fans have voiced they're experiencing Brown overload, especially after her appearance(s) on Peter Weber's season of The Bachelor.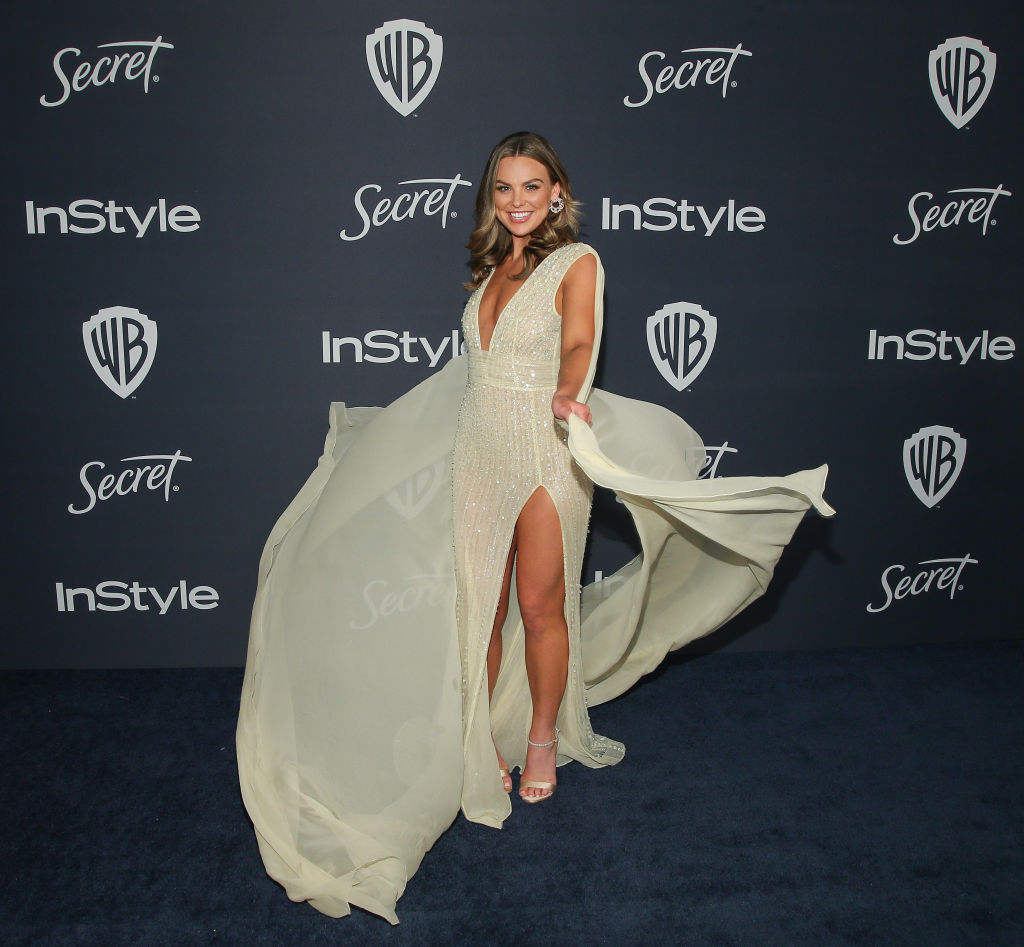 As we got to know Weber's contestants, Bachelor Nation seemed to largely agree the women vying for the pilot's heart weren't particularly likable. Weber's season has been filled with drama (and not the fun kind–the kind that leaves you feeling gross in the way that only watching women be mean to each other for two hours can). So Hannah Brown wasn't looking so bad as the bachelorette after all.
Did Hannah Brown want to be the bachelorette again?
When asked if she'd ever consider getting back on the saddle, Brown said she wasn't sure.
"I don't know [if I'd be the bachelorette again]," Brown told Entertainment Tonight back in January. She noted that there was "a lot of hard and bad."
"I mean, hello. Did we see my ending?" she added
Brown continued: "Right now, I'm just trying to seize the opportunities that I have and feel very confident in the things that I say yes to. And also confident in the things that I know aren't the best for me right now."
Host Chris Harrison told Us Weekly in January that Brown as the bachelorette wasn't out of the question.
"Look, anything's possible. I'm not against it," he said. "I think the things that make us love her so much — and I'm included in that and adore her — is she is so open and honest and just, she's a train wreck. You get to see the good, the bad and the ugly in Hannah and that's a rare thing in any human being."
Hannah Brown will be touring with 'Dancing With the Stars' when 'The Bachelorette' typically films
But it's looking like Brown may be officially out of the running for the lead role. It was recently announced that the Mirrorball champion will be touring with her dance partner, Alan Bersten, through California and Arizona next month.
The tour starts in Riverside, California on March 24, which will be followed by five more shows including one at Los Angeles' Microsoft Theater on March 29. These dates conflict with Bachelorette filming, as they usually begin taping around early/mid March.
So the bachelorette will probably go to someone from Weber's season after all, or maybe even someone from a past season.
Last year, the bachelorette was announced on March 12, so we don't have to wait much longer to find out.
Read more: Peter Weber Only Didn't Reach Out To Hannah Brown After 'The Bachelorette' Because It Was Against 'The Rules'