Hannah Brown and Tyler Cameron Make Fun of Their 'Bachelorette' Past and Fans Are Loving Every Second
Hannah Brown and Tyler Cameron laugh about their breakup in Greece on 'The Bachelorette' Season 15, and fans think they used an old rose from filming.
The Bachelorette's Hannah Brown and Tyler Cameron are coming through for Bachelor Nation fans who are craving entertainment amid the coronavirus (COVID-19) pandemic. Recently, the reality stars created "The Quarantine Crew" with a group of friends and family to document silly moments during a time of social distancing. Much to everyone's delight, Brown and Cameron have been poking fun at their relationship on The Bachelorette Season 15. Then on March 19, the pair seemingly spoofed an elimination ceremony, which caused fans to wonder whether Cameron saved one of the roses from Brown's season. 
Hannah Brown and Tyler Cameron laugh at their time on 'The Bachelorette' together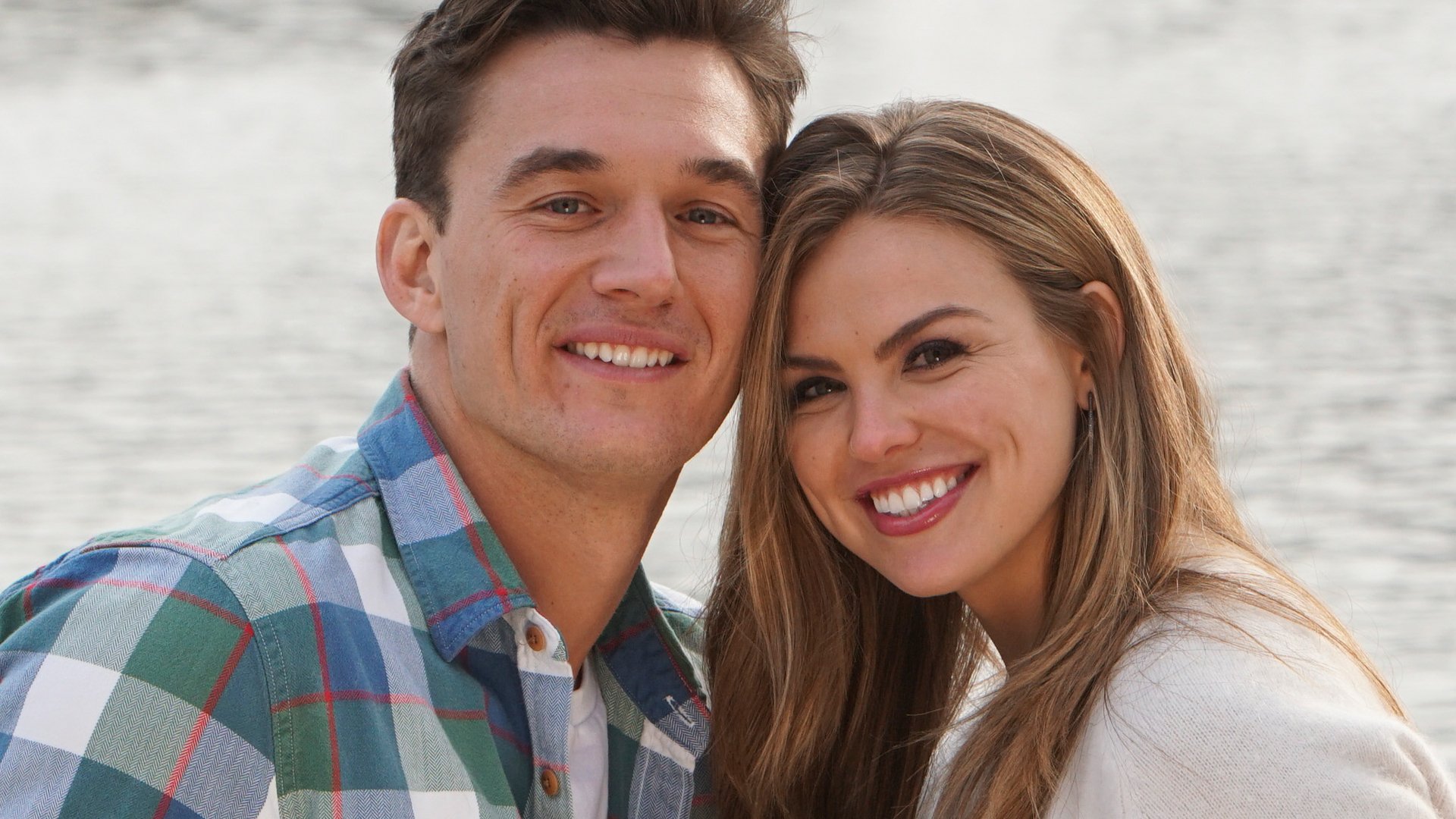 In a TikTok video posted by The Quarantine Crew channel, Brown and Cameron made fun of their breakup on The Bachelorette. Two of Cameron and Brown's friends held up cutouts of The Bachelorette stars' faces. The one posing as Brown held a rose and handed it to the Cameron impersonator. But just as Cameron was about to take the rose, Brown took it away and started hopping up-and-down with glee. Cameron was less impressed. 
Meanwhile, the real Cameron and Brown watched the scene unfold. The model turned to Brown and raised his eyebrows. In response, the former bachelorette merely made eye contact with the camera and smirked. "Jupiter's better than Greece anyway," The Quarantine Crew wrote in the caption of the video. 
As The Bachelorette Season 15 viewers know, Cameron made it to Brown's final two in Greece. But in the end, Brown chose Jed Wyatt. The final couple broke up by the After the Final Rose taping. Nevertheless, it appears Brown and Cameron's friendship was strong enough to survive through today.
Bachelor Nation fans react to Tyler Cameron and Hannah Brown teasing 'The Bachelorette' rose ceremony
After The Quarantine Crew posted the clip about Cameron and Brown's Bachelorette experience in Greece, fans shared their excitement on social media. 
"TC and HB content is the only thing getting me through social distancing," a fan wrote on Reddit. 
Then multiple Bachelor Nation fans pointed out the rose in the TikTok video appeared old and dried out. They then theorized Cameron kept one of the roses from Brown's season of The Bachelorette. 
"Y'all is that a dried rose he saved from the show??" a fan wrote in response to the video. 
"If that is a rose from the show Tyler kept at his mom's house, wrap me up in even more tinfoil," another fan wrote. 
Of course, this led fans to speculate whether or not Brown and Cameron are back together. Then some fans even hypothesized Brown and Cameron will eventually film a mock rose ceremony to announce they're dating.
"Jupiter is better than Greece anyway..for a rose ceremony! Who else here thinks we are going to get a final rose ceremony re-do in Jupiter!?" a fan wrote. "He accepts the rose and they kiss! Now THAT would be a great Tiktok and would break the internet. And a great way to 'announce' them being a couple."
That said, Brown's dad recently stated the pair are friends. "I don't know if I'd officially say they were back together. They're just like two kids," he told Life & Style Magazine. "That's all it is to it. Nothing more, nothing less. People want to read into whatever they want to read into, and we can't stop that. But the reality is, they're friends."
In all honestly, it shouldn't matter whether or not we know Cameron and Brown's relationship status. The reality stars don't owe us anything — now or ever. But for the most part, Bachelor Nation fans are just happy to see the exes getting along.
"Tbh I don't think this confirms anything. Friends who are comfortable with each other could do this, but people who are in healthy romantic relationships can also joke about these things," a Reddit user wrote. "I'd be worried if they were in a relationship and couldn't talk about their past problems!"
"I'm so glad they're at a place where they can laugh about it," another fan wrote. "Friends, lovers or somewhere in the middle, getting over past hurts is awesome! I'm really happy for them!"
Read more: 'The Bachelorette': Everything to Know About Clare Crawley Before Her Season Begins