Hannah Ferrier From 'Below Deck' Reveals the Real Reason Why She Didn't Party During Season 5
Hannah Ferrier from Below Deck Mediterranean said that she didn't get drunk with the crew during her final season of the show, revealing why she made that conscious choice.
Below Deck crews are known to let loose in between charters and Ferrier has had her fair share of party scenes on the show. But she noted in a recent interview that she never got drunk during her final season – something that perhaps fans may have missed. In fact, when the entire crew had a few days off, she opted to stay on the boat and just relax in her cabin. She told the crew she didn't feel well but recently shared what was likely the real reason why she didn't join them.
Why didn't Hannah Ferrier party on 'Below Deck Med' Season 5?
Ferrier said she was in a totally different place in her life when Below Deck Med Season 5 aired and she didn't feel comfortable getting drunk on camera. "I'm very self-aware," Ferrier said in an exclusive interview with Amir Yass. "So even when I went into filming season 5, nobody really noticed, but the one thing I never did was get drunk."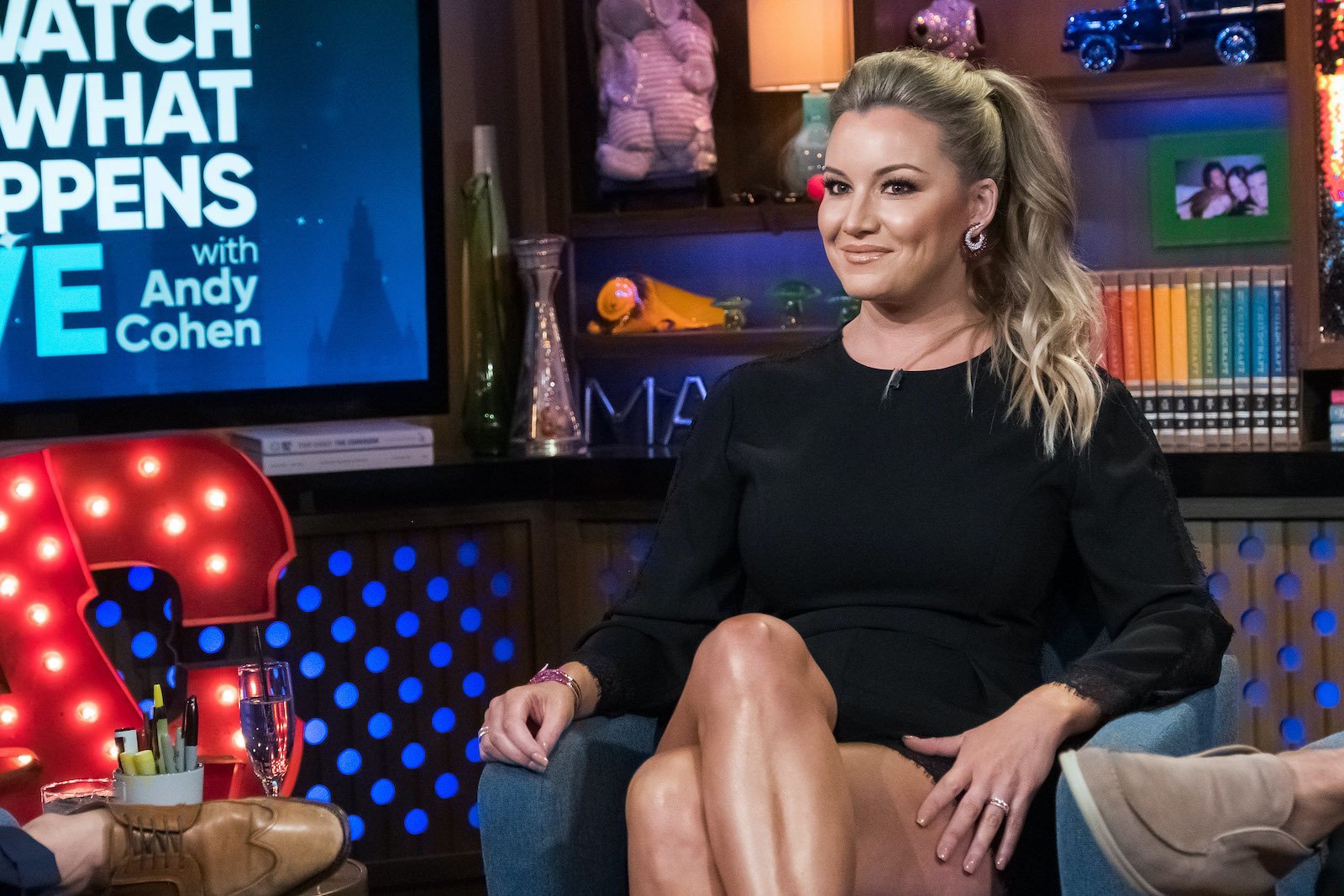 "Because I was like, I don't want to get drunk and not eat, and not remember what happened the night before," she continued. "When I had my partner at home that is not a boyfriend that I text every now and then. Like that's my partner for life. So I need to be respectful of him. And I don't want the anxiety that say, I would never do anything wrong like cheating or anything. But I don't want the anxiety of having missed parts of my night."
"So that was a big thing going into season 5," she added. "Was just making sure that I wasn't drinking. And the craziest thing was season 5 was my least anxiety or anxious season out of all of them."
Hannah Ferrier reflected on the anxiety she faced on the show
She also reflected on the heartbreak she experienced when close friend chef Hindrigo "Kiko" Lorran was fired. "You saw the anxiety attack I had when Kiko was fired," she said. Ferrier became so distraught in the middle of the night, she was seen hyperventilating in her cabin. Bosun Malia White, who shared a cabin with her, woke up and tried to calm her during the attack, which eventually subsided.
"That was very genuine," she said about the attack she had during season 5. "That was because .. you know. It's hard as well because there's certain things they can't show. So they are documenting you working on a boat. You can't say, 'I'm having an anxiety attack because Kiko is worried that he's f**ked up his future when the show airs."
"So it's hard to make sense sometimes of anxiety in reality TV," she continued. "Because the anxiety has to do with the cameras and the show. But they don't want to mention the cameras and the show. So it's this double edge sword. And it was the same as what happened in Conrad's [Empson] season. I had to say something that could use. I couldn't say, 'I'm having anxiety because I'm very nervous about this relationship going downhill. And how I'm going to be perceived by the public. And how I'm going to be able to break up with him but stay on camera. But on the boat.'"
How did partying on 'Below Deck' get Eddie Lucas in (a little) hot water with his girlfriend?
Ferrier made a smart decision about partying during her last season. First officer Eddie Lucas from Below Deck recently found himself in hot water with his girlfriend for innocently getting a little silly in the hot tub. Lucas and the crew had a few drinks and got into the hot tub one night. He picked up chief stew Heather Chase for a moment – but clearly felt guilty.
Lucas returned to his cabin and called his girlfriend. He told her the crew had been drinking and he playfully picked up Chase. From what viewers could see, his girlfriend was not amused.