Hannah Ferrier From 'Below Deck Med' Marries Josh Roberts – She Waited Until 'People Can Come From Overseas'
Hannah Ferrier from 'Below Deck Mediterranean' finally got to walk down the aisle and have the wedding of her dreams. She had to wait a few years to have the wedding, mainly due to Covid and the couple's desire to have family and friends in attendance.
Hannah Ferrier from Below Deck Mediterranean finally got to say "I do" to Josh Roberts when the couple married on March 26 in Sydney, Australia.
Ferrier's wedding is a long time in the making and she's set – and had to cancel – the date a few times over the past few years. Roberts and Ferrier got engaged in 2020, but she previously told Showbiz Cheat Sheet she didn't want to have the wedding until everyone could travel to Australia. The pandemic made it nearly impossible to plan, but finally, once the borders opened, Roberts' family could travel from Scotland and friends could also attend from other countries.
Hannah Ferrier wanted to wait until everyone could come to her wedding
Ferrier chatted with Showbiz Cheat Sheet in November, shortly after she and Roberts bought a house. She laughed because she was days away from having her bachelorette weekend (known as her hens) and said her mother joked about the weekend but no wedding plans were booked. "The hens weekend was already planned," she said. "So my mum was like, 'You can't have a hens when you don't have a wedding day!' But I'm like 'Yes I can!'"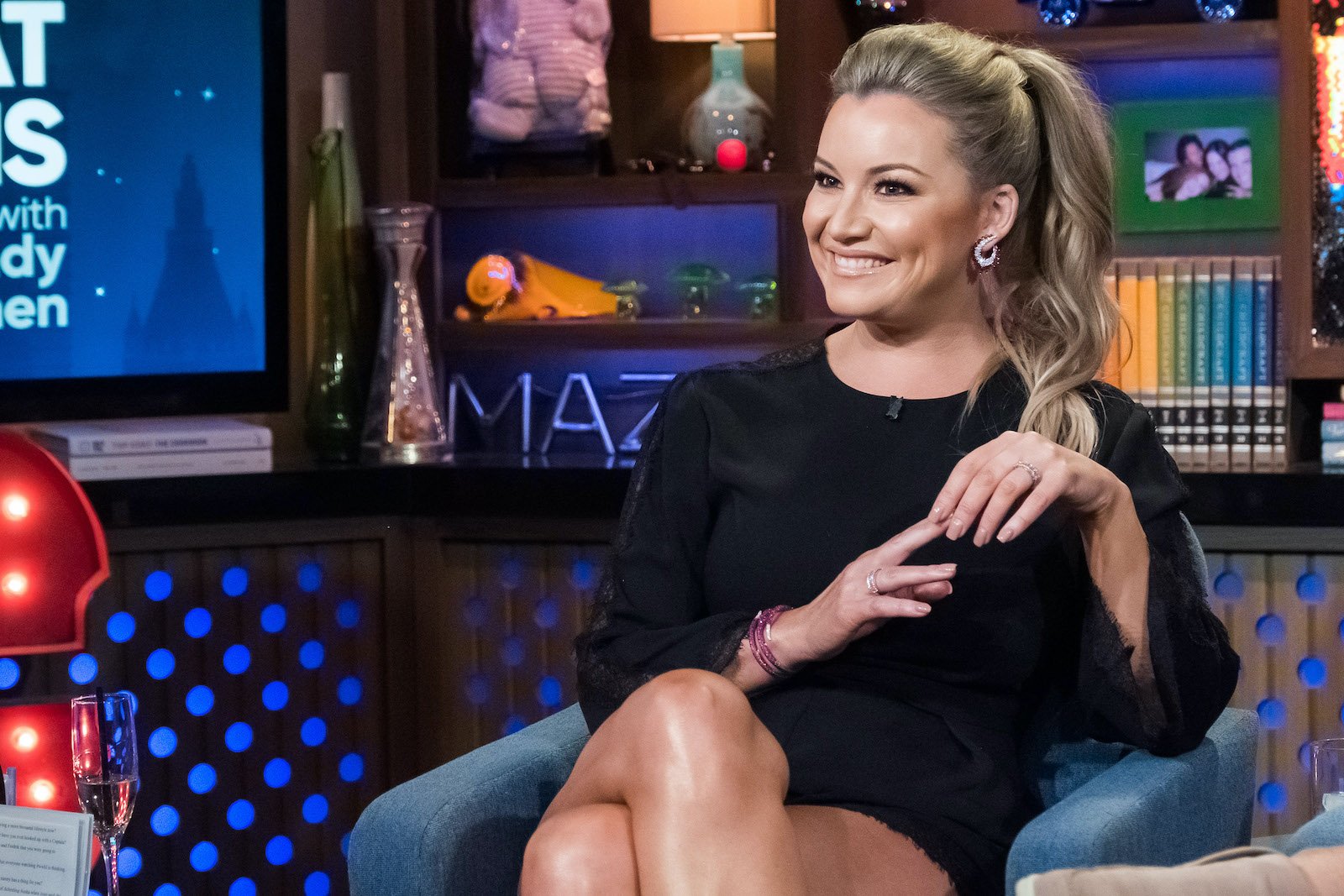 She added, "So seeing as we haven't planned it now, we will now wait until everything calms down. The borders open. People can come from overseas. Like he lived in Singapore for six years, Vietnam for four years. So most of his friends are overseas."
The couple hoped for a March wedding
Ferrier and Roberts also wanted his family and all of their friends at the wedding. "Now that the restrictions are easing, so it's probably better to wait until we can actually have a wedding," the former Below Deck Med chief stew added. "And the other thing, there's no bigger commitment than a baby and a mortgage [laughs]!"
Plus, flight prices at the time were prohibitive. "It's also difficult because our borders have been shut for two years," she said. "So my fiancé is from Scotland and it's kind of at that stage where if we held the wedding now, it's a bit of an f-you to his family. Because obviously, the flights are like $10,000 return from the UK."
The coronavirus (Covid-19) wasn't the only reason why the couple rescheduled. "We had March 5 booked in," she shared. "And then we ended up buying this house. I just ended up saying to Josh, if I was just staying home with Ava, and wasn't working, I'd be able to do the move, plan the wedding and do all that."
The bride wore Velani and the groom wore a Scottish kilt
The couple married only a few weeks after their original date. Ferrier wore a Velani bridal gown and Roberts rocked a Scottish kilt. Ferrier also told E! News their daughter Ava would serve as a flower girl and wore a special flower crown. Ferrier also loved the woman who ended up officiating the nuptials.
"She's just been fantastic," Ferrier said. "She's so warm and kind but she also really understands our humor. I think even in the speech that she gives before she marries us, that the words 'margarita' and 'tequila' come up like twice."