Hannah Ferrier From 'Below Deck Med' Prepares to Smash Weight Loss Goals – and Husband Josh Joins Her [Exclusive]
Hannah Ferrier from 'Below Deck Med' recently started the Jenny Craig Max Up program and said she had been trying to lose pregnancy weight for about 18 months.
New mom Hannah Ferrier from Below Deck Mediterranean said she wants to lose weight and feel confident in a swimsuit again, so she started the Jenny Craig Max Up program.
Ferrier already dropped a few pounds before her wedding to Josh Roberts in March and she shared with Showbiz Cheat Sheet that Roberts has also joined her journey to better health. "Josh joined me from day one which has been amazing and he's feeling so much better about himself and so much more comfortable in his own skin – and he fit into his kilt for the wedding which was a plus!" she exclaimed.
Hannah from 'Below Deck Med' said post-pregnancy weight loss was hard during lockdown
The Below Deck Med star admitted that having a baby during the pandemic lockdown, plus juggling a demanding career made losing pregnancy weight a challenge. "I had tried to lose my baby weight a few times over the 18 months since having Ava on my own and I found it particularly hard with the lockdowns," she shared.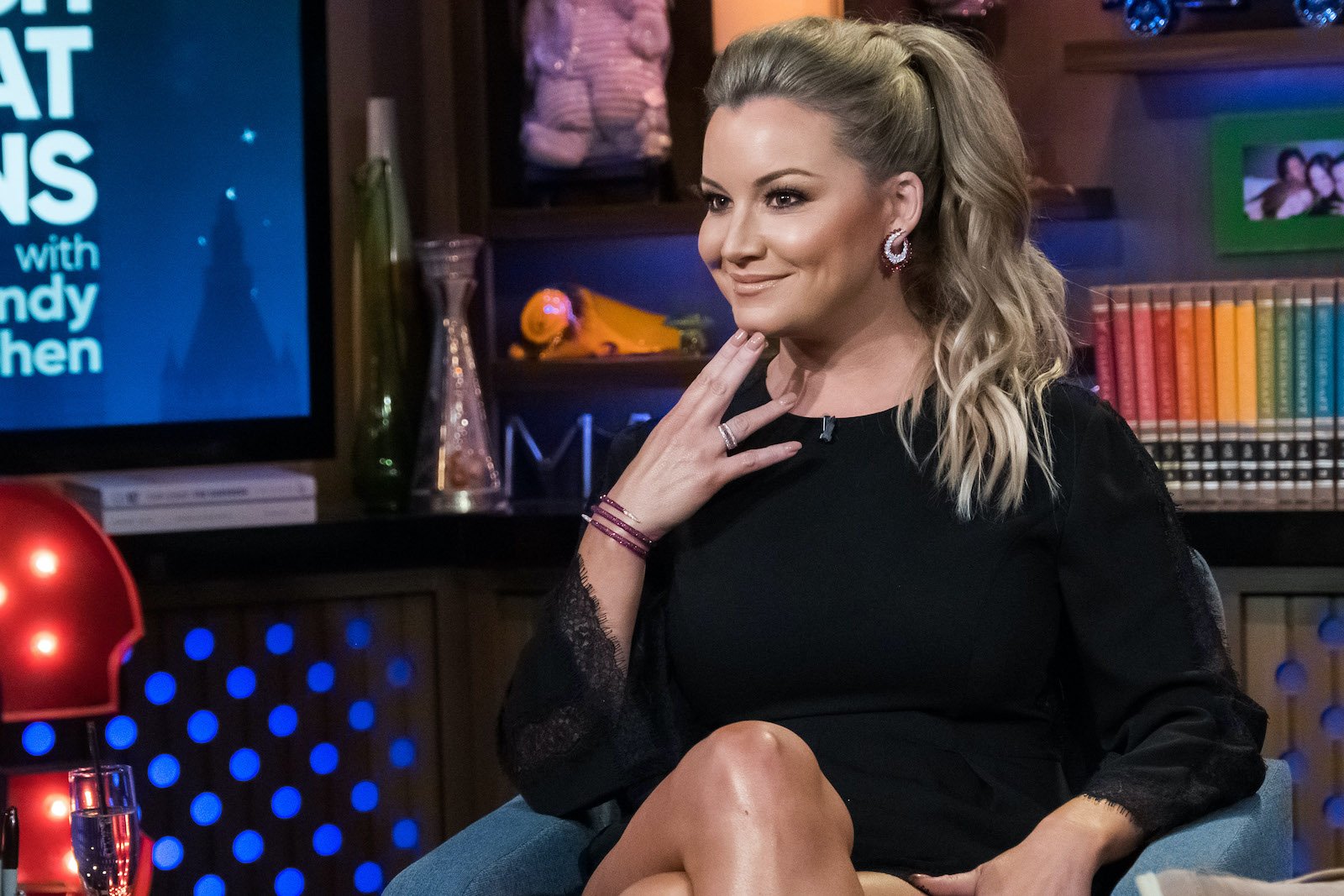 Plus, "Not being able to go out and being so busy with work and Ava that I was always reaching for my phone at 7 pm to order dinner in," she added. "And always feeling like I deserved a 'treat' after such a hard day!!" Since leaving Below Deck Med, Ferrier started a podcast, Dear Reality, You're Effed and she runs Ocean International Training Academy.
"When I am busy I find myself reaching for my phone to order food to be delivered and that leads to unhealthy choices," she said about the cycle many moms face.
The Jenny Craig weight loss program fits Hannah's busy post 'Below Deck' lifestyle
Ferrier said the Max Up program is perfect for her busy lifestyle. "Having my three meals a day planned out for me and knowing what I'm going to eat every day has really worked for me as there's no reason to reach for the take-away when you have delicious food at home in your freezer," she said.
She admitted that she struggled with body image over the past year. "I want to get to a place where I am comfortable in my own skin again and I feel confident in a swimsuit at the beach," she said. But added, "I have accepted that my body may never be what it was before- and who would want it to be." 
"When I was younger, I was traveling and partying and probably not looking after myself very well," Ferrier continued. Ferrier shared she would always drop a lot of weight when she filmed Below Deck Med.
"The amazing thing with Jenny Craig is they don't just work off a number on a scale – it's also your measurements and how you are feeling, My coach has been so supportive of me and especially in the lead up to my wedding – I had so many social events and to have that support to know what to order when I was dining out was just amazing!" 
Hannah joins Bravoleb Brittany Cartwright from 'Vanderpump Rules' on Jenny Craig
Ferrier joined another Bravolebrity, Brittany Cartwright from Vanderpump Rules, who recently lost 27 pounds on the Max Up program. "I'm now so happy to see her having success on Jenny Craig too! We're both busy mums so it is great to have found something that works and fits in with our busy lives," the Below Deck Med star said about weight loss.
Cartwright spoke to Showbiz Cheat Sheet and recently shared some advice for Ferrier. "I haven't talked to her yet, but I would love to," Cartwright said. "But my advice would be, listen to your coach, follow your plan as closely as you can, because the most that you follow it and stick to it, the faster your weight is going to come off."
Also, "Believe in yourself. Because weight loss struggles can be challenging. But I know if she sticks to it, it's going to be amazing."