Hannah Ferrier From 'Below Deck Med' Shares the Scary Thing Happened to Her During the After Show
Like many women in the public eye, chief stew Hannah Ferrier from Below Deck Mediterranean has dealt with her share of body shaming from fans.
She recently shared she quit smoking but gained weight (like most people do when they are trying to kick the habit). "So a few have you have noticed a bit of a difference in my appearance lately and apart from a few pounds the difference is coming from the inside out," she posted to Instagram. "After many, many years I have officially quit smoking! Three months today!! It was a long time coming but I always believe you need to do these things for yourself when you are ready if you want to succeed!"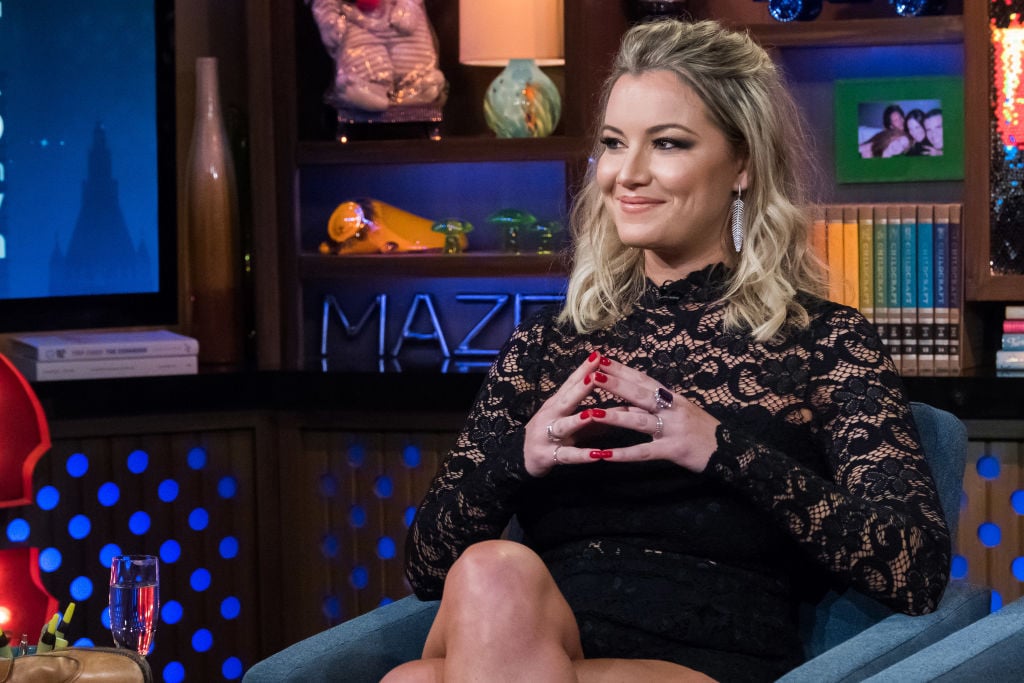 Although she always looks amazing, one viewer pointed out her appearance during the Below Deck Med After Show seemed off. The viewer couldn't quite identify what seemed wrong until Ferrier responded with some pretty shocking (and scary) insights.
A fan noticed Ferrier looked different in the 'After Show'
Ferrier donned a gorgeous hot pink pantsuit during her appearance on the After Show. She and Captain Sandy Yawn share the room where they commented on everything from yacht romances to why deckhand Jack Stirrup is so lazy.
Ferrier is asked some pretty pointed and even tough questions in a series of videos. She seems very poised and thoughtful with her responses, but what fans didn't know was that she was dealing with something pretty scary at the time.
A fan tweeted that she looked different in her videos. "Hi love no disrespect but in this after show you look different." The fan included a shot of Ferrier from the After Show too.
She was having an allergic reaction during the shoot
Ferrier responded to the fan she was in the grips of a first-time allergic reaction. "Hahahaha. I didn't realise but I was having an allergic reaction to a tea I was drinking that had liquorice root in it and was swelling up! About an hour later my neck broke out in hives and my throat closed up! So no offence taken!"
She added that this reaction was very unexpected. "Damn, that Sucks, have you ever been sick from food or drinks on Charter?" a fan asked. She replied, "Nope! It was my first allergic reaction. I always did have impeccable timing."
Bravo shot a number of short vidoes, which could have taken a considerable amount of time. An allergic reaction can take place immediately to up to 24 hours after exposure, according to MedlinePlus.
Licorice can be dangerous in large doses
Taking licorice can help relieve symptoms of a sore throat, bronchitis, cough, and infections caused by bacteria or viruses, according to WebMD. The herb is native in the Mediterranean and can address symptoms from a number of illnesses.
Generally, the herb is safe but can become toxic if ingested in large doses. Unpleasant side effects can be common especially if it is taken for several weeks. "In large amounts and with long-term use, licorice root can cause high blood pressure and low potassium levels, which could lead to heart and muscle problems," according to the National Center for Complementary Integrative Health.
Although allergic reactions seem to be uncommon with licorice root, they can be serious. The American College of Cardiology recommends getting medical help immediately if user experiences "difficulty breathing; closing of your throat; swelling of your lips, tongue, or face; or hives."