'Below Deck Mediterranean': Hannah Ferrier Dishes About Wedding Plans – Has She Set the Date? (Exclusive)
Hannah Ferrier from Below Deck Mediterranean is more than ready to marry Josh Roberts – but wants to do it when they can have all of their friends and family at the wedding.
Ferrier spoke to Showbiz Cheat Sheet about the upcoming nuptials, sharing that she has the same conundrum many engaged couples face in terms of having a wedding during a pandemic.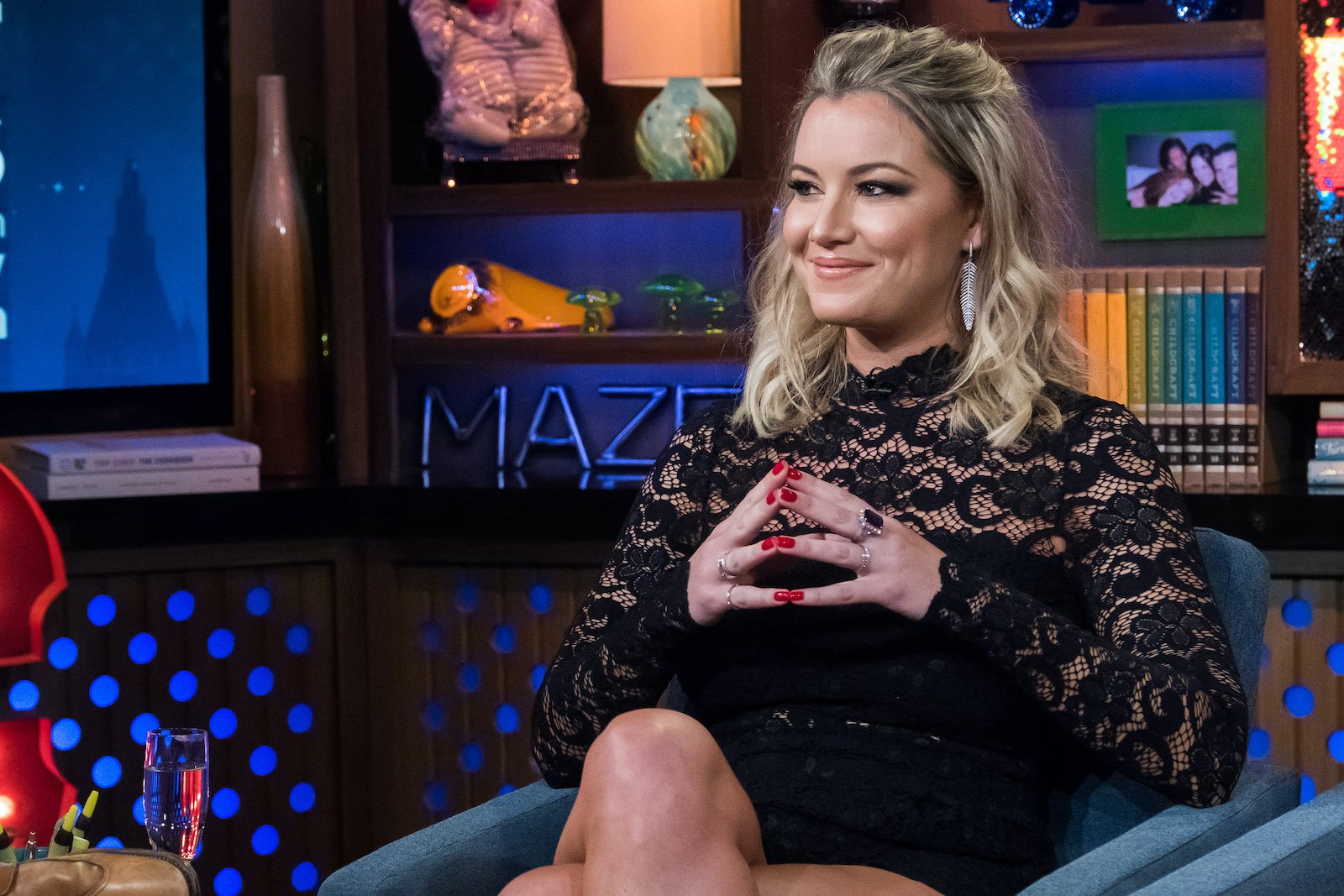 They set a date but tossed it out the window, waiting for a day when everyone can travel to Australia. But Ferrier isn't overly stressed about the delayed wedding date. Because she is living her best life as a new homeowner and celebrating daughter Ava's first birthday.
Hannah Ferrier from 'Below Deck Mediterranean' booked a wedding day but then bought a house
Ferrier said she and Roberts booked a date but then decided to buy a house. "So we had March 5 booked in," she explained. "And then we ended up buying this house. I just ended up saying to Josh, if I was just staying home with Ava, and wasn't working, I'd be able to do the move, plan the wedding and do all that."
"But at the end of the day something has got to give," she continued. "And it's not gonna be my work because we need that to pay the mortgage and it's not going to be the house because that's a priority."
She then laughed because she was heading out for her bachelorette (or hens) weekend. "The hens weekend was already planned," she said. "So my mum was like, 'You can't have a hens when you don't have a wedding day!' But I'm like 'Yes I can!'"
Why did Hannah Ferrier from 'Below Deck Mediterranean' put the wedding on pause?
Ferrier also explained that Roberts is from Scotland, which would mean most of his family would pay thousands of dollars to travel to a wedding held in Australia right now. "It's also difficult because our borders have been shut for two years," she said. "So my fiancé is from Scotland and it's kind of at that stage where if we held the wedding now, it's a bit of an f-you to his family. Because obviously, the flights are like $10,000 return from the UK."
"So seeing as we haven't planned it now, we will now wait until everything calms down," she said. "The borders open. People can come from overseas. Like he lived in Singapore for six years, Vietnam for four years. So most of his friends are overseas."
"Now that the restrictions are easing, so it's probably better to wait until we can actually have a wedding," she added. "And the other thing, there's no bigger commitment than a baby and a mortgage [laughs]!"
The first 'Below Deck Med' baby turned 1!
Speaking of her baby, Ava just turned one and the family celebrated with an intimate gathering. "So we bought a house and we were moving at like at the same time," Ferrier recalled. "I just went like, I don't have the capacity to do like 20 people at the house. So I invited her godparents and my dad."
"I just got a cute cake and my best friend's a photographer and was just like, we're just literally going to have like chicken wings and then do the cake, and then everyone needs to leave," she laughed. Ferrier said she was happy to have something intimate and small for Ava's first birthday instead of doing something grandiose or over the top.
"Yeah there were like six of us and it was the right amount of people," she said. "Any more and I would have just been overwhelmed." Ferrier shared photos of the first Below Deck Mediterranean baby's party, which included photos of Ava enjoying her birthday cake.
Ferrier is busy with her podcast, Dear Reality, You're Effed, and running Ocean International Training Academy.
RELATED: Hannah From 'Below Deck' Used to Call Captain Lee for Support When She Was on the Show