Hannah From 'Below Deck' Reflects on 'Gold Digger' Label During Conrad Empson Season – and Big Night She Planned
Hannah Ferrier recently recalled the Below Deck Mediterranean season when she dated bosun Conrad Empson, but their relationship quickly fizzled over 50 euros.
Ferrier had borrowed money from Empson and he promptly asked for it back. During the Below Deck Med Season 3 episode, Ferrier seemed surprised that her boyfriend wanted his money back and it suddenly became a focal point in their relationship. Empson implied that all Ferrier cared about was finding a man with money and he pulled away.
Hannah Ferrier said it wasn't about the 50 euros with Conrad Empson
Ferrier recently mused about the relationship and the dubious "gold digger" title Empson gave her. Since Below Deck Med Season 3, Ferrier and Empson both moved on, became parents, and are in committed relationships. Ferrier is also about to get married.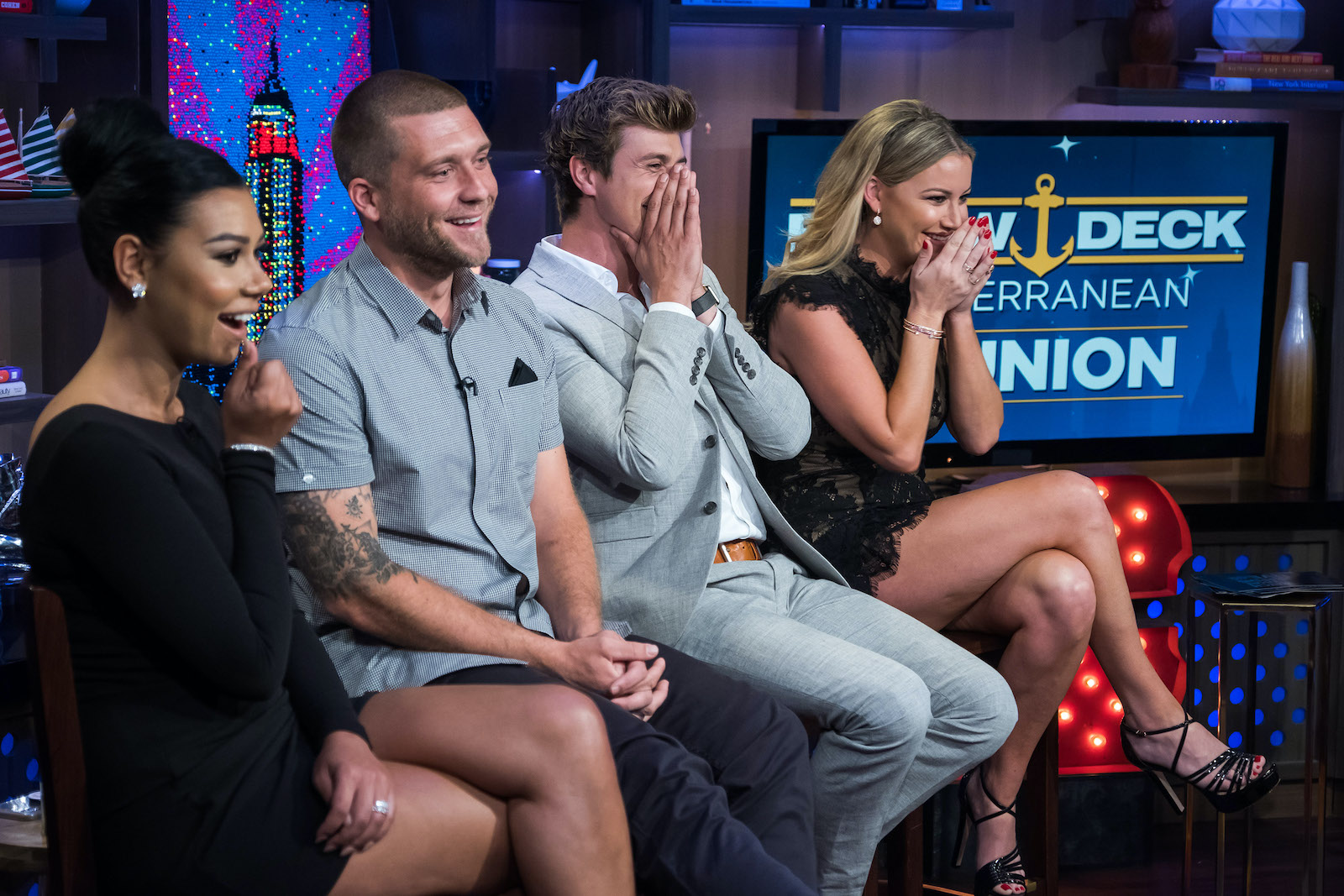 But she laughed about being called a gold digger during the season on her Dear Reality, You're Effed podcast. "So to like be dating someone and probably already like a little bit worried about the fact that he's a bit younger than me and a little bit less experienced," she recalled.
"So to have someone that I was dating come and hit me up for 50 euros," she said. "We just got a 2,000 euro tip too like two hours earlier. People got so confused because they were like, she's a gold digger. But I went like, it's not about the 50 euros. I don't care about 50 euros like we're drinking $100 champagne right now, so it's not about the money. It's about the fact that if you want to date me, I will sometimes pick up stuff for you or you pick up stuff for me and I don't do this whole like, 'Oh hey, I need my $20.'"
She had a big night planned off the 'Below Deck Med' boat
Empson and Ferrier got into a fight and went to their separate cabins. Meanwhile, what viewers (and Empson) didn't know is she had a big night planned. "The funniest thing is actually that night I had arranged to stay off the boat with him," she shared. "So, yeah, I had arranged what was going to be a surprise for him. I'd actually paid 300 euros for a beautiful hotel room. I had gone and bought 150 euros of like cute lingerie."
"So when that situation happened, I was like, 'You're hitting me up to 50 euros, and I literally paid 300 euros for a surprise hotel for you tonight?' That's just not how I roll," she added.
Ferrier and Empson were also supposed to travel together after leaving the boat. That also never happened and Ferrier was on the hook for the fees to change her travel plans.
What are Conrad and Hannah doing today post 'Below Deck'?
Empson has kept a low profile since leaving the show. He recently told Showbiz Cheat Sheet he is still in yachting but works on the crew management side. He also fell in love and has a family. "We went to school together and then reconnected and started off," he said about his partner. "We weren't together at school together or anything."
He added, "We just went to school together and knew each other. And just kind of kicked it all off a few years back and now we are 'with house' … recently moved into a house. Dog came along about a month ago!"
Ferrier and Josh Roberts plan to marry soon. The couple welcomed baby Ava in 2020.
RELATED: Below Deck Med's Conrad Empson Exposes Huge Danger in Yachting – and How It's About to Get a Lot Safer (Exclusive)