Hannah From 'Below Deck' Reveals Why She 'Always Had a Problem' With a Stew on the Show
Hannah Ferrier from Below Deck Mediterranean shared that she "always had a problem" with one of her stews on the show simply because it made for good TV.
She said viewers continue to ask her why she'd butt heads with at least one stew every season. "I used to get really frustrated, but eventually I got to the stage where I didn't care anymore because you just can't," she said about getting that same question over and over. "But it used to frustrate me because they're like, 'Oh why does she always have an issue with one of her stews'?"
Why did Hannah Ferrier always have a 'problem stew' on 'Below Deck Med'?
Ferrier laughs at the question now. "I'm like because it's been f**king cast that way you idiots," she remarked on her Dear Reality, You're Effed podcast. "It's not like if you picked two stews out of anywhere that I would have a problem with one of them. But don't you think that it makes for more interesting TV if I do have a problem with one of them?"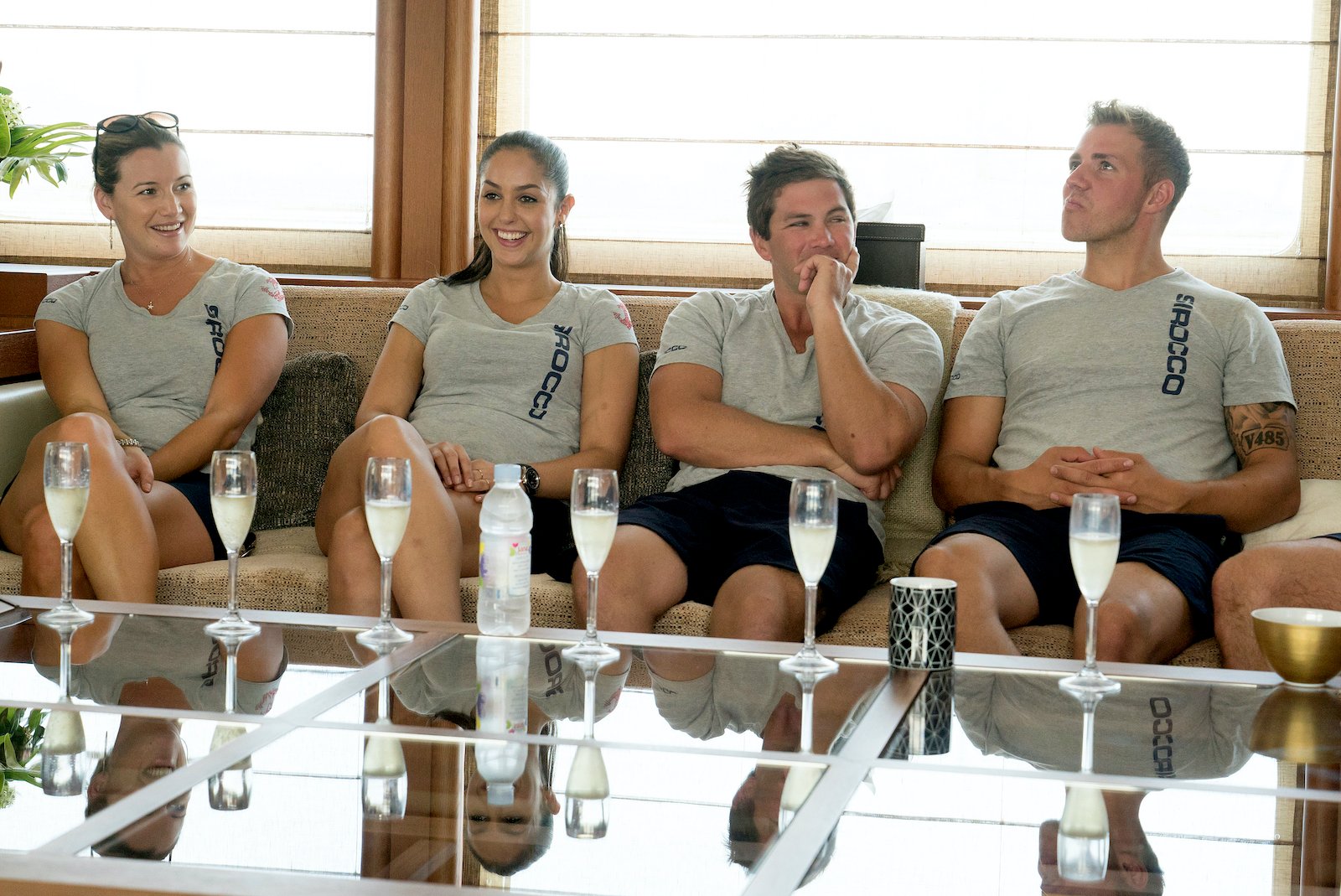 With the exception of Below Deck Med Season 4, Ferrier had tension with at least one stew every single season. Ferrier's podcast guest was chief stew Katie Flood from Below Deck Med who agreed. Flood said people would ask her why she hired stew Lexi Wilson. "If I had the power, I can guarantee right now that wouldn't have been the case," Flood said. "Every stewardess I've hired since I've been a chief stew, I've gone through that process myself. I choose the nicest, the best, but guys, it's a TV show!"
'Below Deck' fans sometimes wondered why Captain Sandy brought Hannah back too
Flood and Ferrier agreed that without the "wild card" crew member, the show would probably be boring. And while she wasn't a wild card, Ferrier said working with Captain Sandy Yawn was also an issue. "That was one of the issues that Sandy and I had together," Ferrier said. "Because a lot of people were like, 'Why does she bring Hannah back?' And I'm like, it's not her choice, firstly. Like she doesn't get to choose if I come back."
"But I'm obviously not a fan of hers," she continued. "But the one thing that I will say that would be difficult, as a captain, is not having any control over who you bring on as your crew. And the one thing that she was never quite able to wrap her head around is she wanted this perfect crew."
"Like she was like, '[Christine Bugsy Drake] Bugs is amazing, she's so good at table decor,' blah, blah, blah," Ferrier said. "This person does this and she wanted to put this perfect crew together that would have been f**king boring television."
Captain Sandy and Hannah Ferrier had to figure out if they could even work together
Ferrier revealed that at one point, producers had to work out how Ferrier and Yawn could even work together for another season. "I remember one time we were sitting in Los Angeles with people in production," Ferrier recounted. "And we tried to work out if we could work together again."
"And I was like, 'Look, I get you don't like me and I get I'm not your cup of tea and that's totally fine. All I ask is that you respect that I'm good for the show. And just leave me to do my job.' I'm not going to do it perfectly. And I'm not saying don't call me out when I don't do it perfectly. But this constant just tapping away at me is just exhausting for you. And it's exhausting for me," Ferrier said.
"And there's nothing you can do about whether I come back or not," Ferrier recalled sharing with Yawn. "I have bills to pay so I'm gonna come back!"