Hannah Godwin Fans Still Think 'The Bachelor' Producers Did Her Wrong
We're just a few weeks away from another season of The Bachelor and the impending drama. But fans are still upset over Hannah Godwin's edit.
We're just a few weeks away from a new season of The Bachelor and the impending drama. However, fans are still fully invested in the cast from last season. One of the most loved cast members from Colton Underwood's season is 2nd place winner, Hannah Godwin. Godwin was a clear frontrunner from the start, but Underwood was willing to sever their connection in order to pursue Cassie Randolph. Many felt that Godwin would end up being the producers pick for The Bachelorette, but they opted for Hannah Brown instead.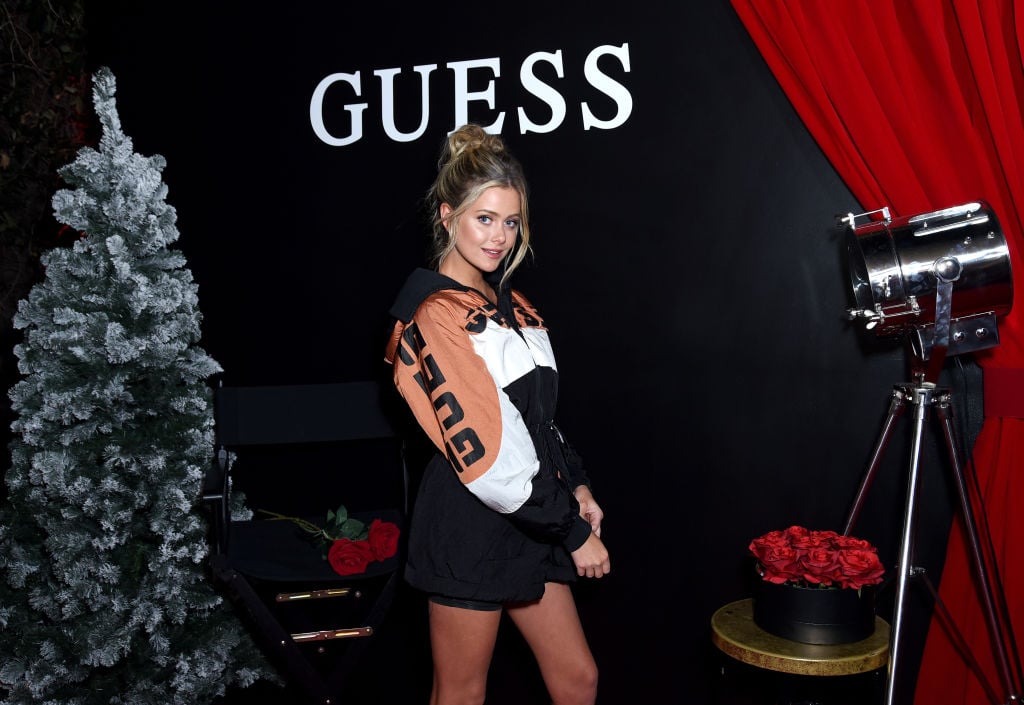 Fortunately, things worked out well for Godwin. Though she didn't get selected for The Bachelorette, she did find love on Bachelor in Paradise. This Summer, Godwin met and got engaged to Dylan Barbour. But, despite things working out in Godwin's favor, fans of the show are still upset with producers of The Bachelor. They felt that her edit on both shows failed to show off her quirky and fun personality. Godwin recently started a YouTube channel where she vlogs about her life. In the videos, it's clear that she is much more interesting than the shows made her out to be.
The Bachelor fans hate Hannah Godwin's edit on the show
Fans immediately took note of this and expressed their opinions on social media. "Wow the producers really did you wrong! You are so fun and interesting to watch, I'm glad you're vlogging," one fan wrote on YouTube. "I swear I was just saying that! And I've never met her, so no right of mine to judge, but on BIP, this element of her personality was not shown to us. She seems so cool, :)" another person commented. Other fans even reimagined Brown's season of The Bachelorette with Godwin in place of Brown. "I wonder if she was Bachelorette instead of Hannah B.. would she have chosen Dylan or Tyler?" one person questioned.
One fan chose to break down the odds of Godwin and Barbour getting together had they met in an even more competitive setting of The Bachelorette. "Tough to say… her [sic] and Dylan have the best chemistry. They just fit so well together. But Dylan was in the right place at the right time during Paradise. If Hannah ended up being the Bachelorette instead of Hannah B, things would have gone a lot differently. Dylan would most likely have stuck around longer I think because Hannah B sent him home fairly early on in the season due to the fact that they had no chemistry together. But, I think if Hannah G was in her shoes, she would get to know Dylan a lot better… Tyler C would still be in the top 3 at least because well… he's Tyler C," the fan began.
Would Dylan Barbour have won Godwin's heart on The Bachelorette
The Bachelor in Paradise supporter continued on to share that Barbour might not have won Godwin's heart if he had to compete with more popular guys in the franchise. "Guarantee Hannah still finds him very attractive even though he's her boyfriend's best friend. It's really hard to say but would she have chosen Dylan at the very end if she was Bachelorette? I'm not sure. It would have probably been between Pilot Pete and Tyler C. I'm so glad she ended up with Dylan though. I can't picture her with anyone else now honestly!" they wrote.
It's hard to say who Godwin would've ended up with if she were The Bachelorette. But, she likely would've gotten a better edit if she was the lead role the series. Despite how she was depicted on the show, at least she found the love that she was looking for.