Hannah Godwin Reacts to a Fan Who Assumed She Was 'Never Really Into' Colton Underwood
These days, Hannah Godwin makes up one half of one of the cutest couples in Bachelor Nation with her fiancé Dylan Barbour. But, it wasn't too long ago that she was competing on Colton Underwood's season of The Bachelor. Godwin caught Underwood's attention from the very first night and even managed to snag the coveted first impression rose. From there, her relationship with Underwood deepened and she managed to make it all the way to fantasy suite week.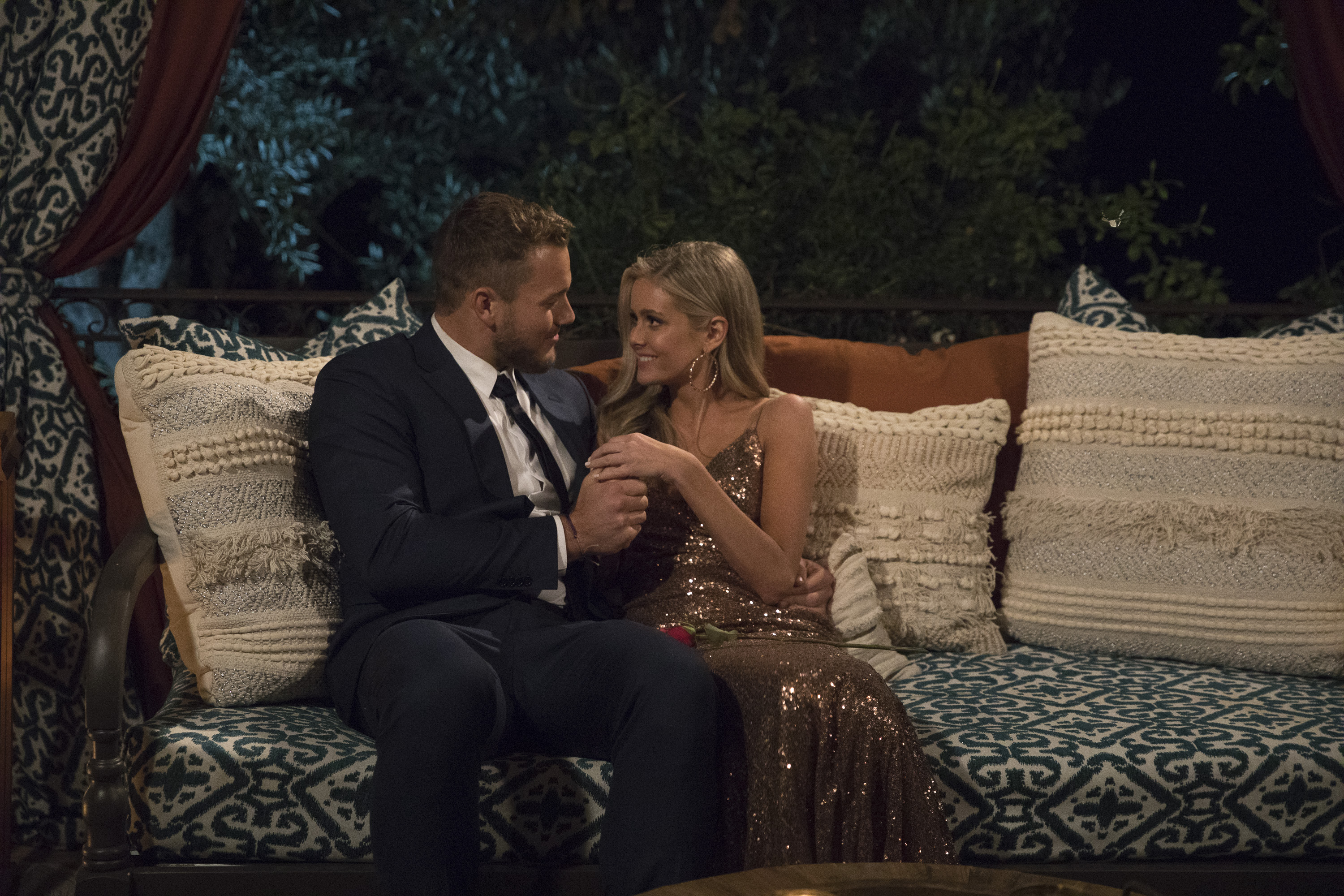 Of course, we now know that Underwood would break things off with Godwin prematurely in order to pursue Cassie Randolph (who quit the show during her fantasy suite date) exclusively. The break up happened before Godwin had her overnight date with the football player. Since Underwood broke things off with Tayshia Adams before Godwin, the Alabama native is often considered to be the runner up of the season. Since the role of The Bachelorette went to Hannah Brown, Godwin headed to Mexico for Bachelor in Paradise.
Hannah Godwin and Dylan Barbour are happily engaged
In paradise Godwin met Barbour, who came to the beach exclusively for her. Though they had a bit of a rocky start, they ended up engaged after a few weeks and they've been happy together ever since. Fans of Godwin have seen a completely different side to her than the one they saw on Underwood's season. Godwin and Barbour seem to be head over heels in love. This has sparked discussion about whether or not Godwin was ever that into Underwood.
On July 8, 2020, Godwin took to her YouTube page to do a getting ready with me video. While she did her makeup, she responded to assumptions that fans had made about her and her lifestyle. One assumption that was made was that she was never that into Underwood and their relationship during her tenure on The Bachelor.
The content creator gets candid about her time on 'The Bachelor' on YouTube
"Woo you know being on like a reality show, you're kind of exhausted and you don't have your phone and you're really separated kind of from reality I feel like. So I definitely feel like there were moments where I kind of questioned my judgment with things. I think a lot of people get off the show and say the same," Godwin began, reflecting on her time on the hit reality TV show.
Godwin continued on to share that she enjoyed Underwood as a person, but the show limited the emotional intimacy that they were able to develop with one another. "Colton was definitely a nice guy, but I will say me and Dyl[an Barbour] had completely different types of conversations than me and Colton did on the main show. You just don't really get to spend a lot of time with the person. And yes I think I was hurt when he broke up with me. But, a part of me, in the back of my head, kind of wonders if it was more like my ego was kind of hurt," the Bachelor in Paradise alum shared.
Was Godwin ever that into Colton Underwood?
While Godwin was upset about the breakup, her ego was more bruised than anything else. That and that she had to experience a breakup in a high-profile way. "Maybe I was just like a little bit more hurt because it was so public and a crazy experience. I don't know if the emotional connection was completely there after looking back. But, in the moment, yes. Reflecting back on now I think everything definitely just happened the way that it was supposed to," Godwin revealed. Clearly, Underwood dumping Godwin was one of the best things that ever happened to her. She and Barbour are still going steady a year later are looking forward to their future together.