Hannah Godwin and Demi Burnett Get Really Honest About Their Relationships With Colton Underwood on 'The Bachelor'
'The Bachelor' Season 23 stars Demi Burnett and Hannah Godwin discuss how they really felt about their relationships with Colton Underwood.
Most fans may know Hannah Godwin and Demi Burnett from their time on Bachelor in Paradise, but both women got their start on Colton Underwood's season of The Bachelor. 
For those of you who need a refresher, Godwin received Underwood's first impression rose. She also made it to the top three before he chased down Cassie Randolph. Meanwhile, Burnett made waves with her bold personality. But when she got vulnerable with the former NFL player in week six, she was immediately sent home. 
Now, it's been over a year since Godwin and Burnett split with Underwood on The Bachelor, and the two reality stars have a thing or two to say about their respective relationships.
Hannah Godwin was relieved when Colton Underwood broke up with her on 'The Bachelor'
In the July 29 episode of the Big Demi Energy podcast, Burnett brought Godwin on as a guest and they reminisced over their time together on the franchise. Then toward the end of the discussion, Burnett asked Godwin about her breakup with Underwood on The Bachelor. 
At first, Godwin shared she was "totally in the moment" and wasn't sure how she made it to the top three. She had a "good, decent connection" with Underwood. But ultimately, that's all they had. The model didn't know who Underwood really was after filming the reality series. So she was relieved they didn't end up together.
"I thought he was a good guy, and I don't want it to be like a sh*t on Colton thing because he was nice. But truthfully, I didn't feel like I really knew him," Godwin said. "I think a small part of me was relieved."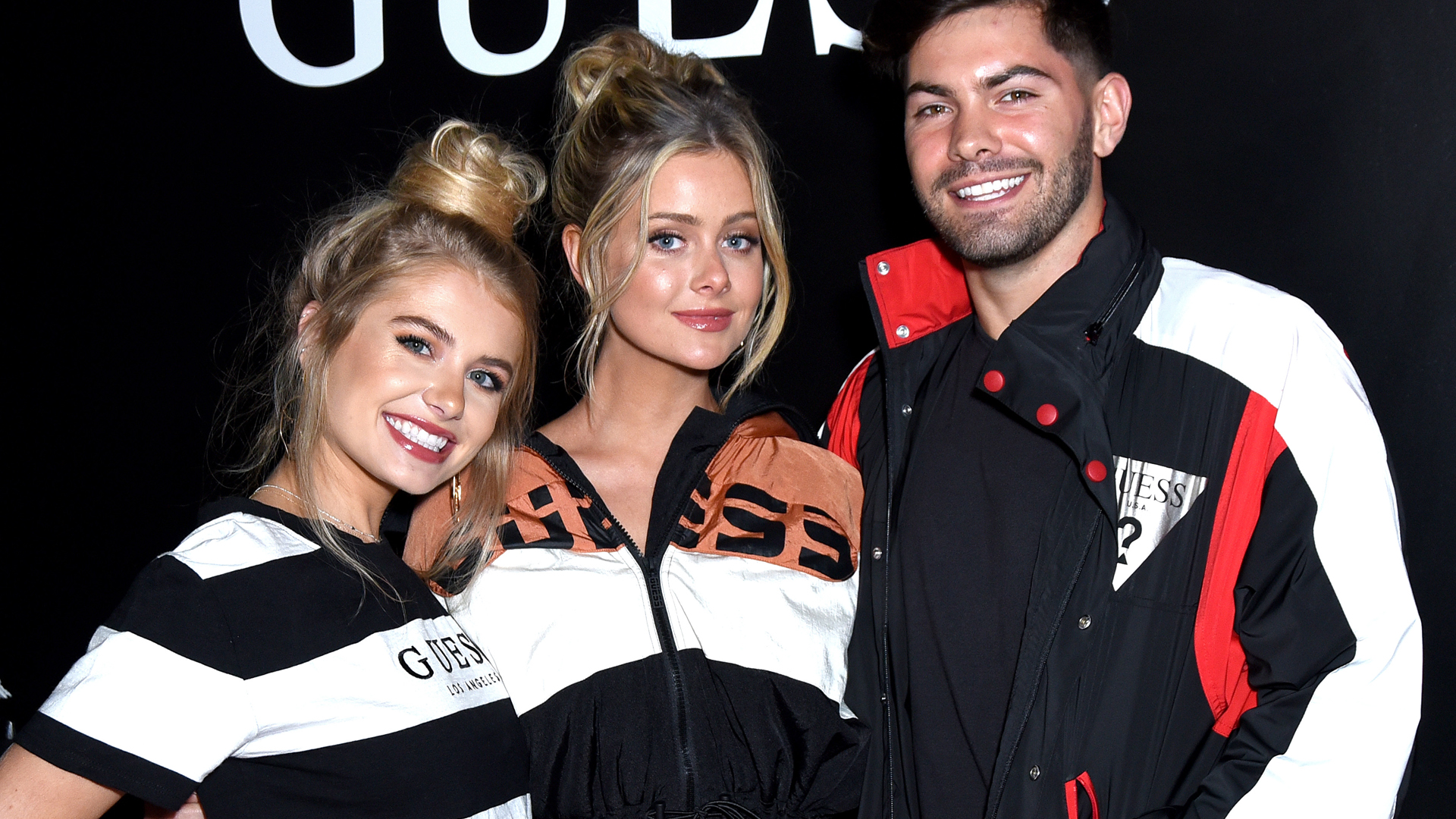 She added, "Maybe it was because the connection wasn't there, which he obviously agreed because I wasn't the one who was chosen at the end. He said it and I was obviously upset. But it was a 'poor me' kind of thing instead of me wondering why he broke up with me."
Meanwhile, Godwin acknowledged she wasn't as upset over the breakup as she was about the end of her journey. 
"I was sad, but I was more sad of the entire life-changing, pivotal moment of my life coming to an end," she said. 
But even so, it seems Godwin knew her split with Underwood was the best thing for her at the time.  
"As soon as I got off the show, I knew that it would never work and it was never going to be us," she said. 
Demi Burnett and Hannah Godwin reveal why 'The Bachelor' Season 23 cast thought Colton Underwood felt robotic
When Godwin revealed she wasn't able to connect with Underwood on The Bachelor, Burnett shared she felt the same way. 
"It was definitely like, 'I don't know this dude at all and why am I being convinced that I'm falling in love with him?' Burnett said. "You barely get time with the lead. Even if you get a one-on-one, you don't really get that much time and you're not allowed to have a lot of these conversations."
The podcast host also recognized she didn't make it as far as Godwin. Though the model suggested she didn't get much further.
"On the one-on-one, we were barely able to hang out," Godwin said. "We had all these scenes and we barely talked. I felt like it was a little robotic."
She later added, "I told him, 'I don't want to talk to The Bachelor Colton. I want to talk to the real Colton.' And I don't know if every season's like that. Hopefully not because if that's the case then that's kind of crazy."
Then Burnett admitted there were multiple women on Underwood's season who shared Godwin's opinion.
"A lot of contestants on our season said that he was a robot because you couldn't connect with him very well," she said. 
While Godwin and Burnett may not have connected with Underwood during The Bachelor, it seems there's no ill will. As mentioned, Godwin still speaks well of the former lead. But regardless, everyone seems to be moving on just fine. So cheers to that.
Check out Showbiz Cheat Sheet on Facebook!