Why Hannah Godwin and Dylan Barbour Look Up to Prince Harry and Meghan Markle
Hannah Godwin and Dylan Barbour from 'Bachelor in Paradise' look up to Prince Harry and Meghan Markle.
Dylan Barbour and Hannah Godwin found love on the most recent season of Bachelor in Paradise. The engaged couple is still going strong, and the two actually look up to another famous pairing. Both Godwin and Barbour are inspired by Prince Harry and Meghan Markle.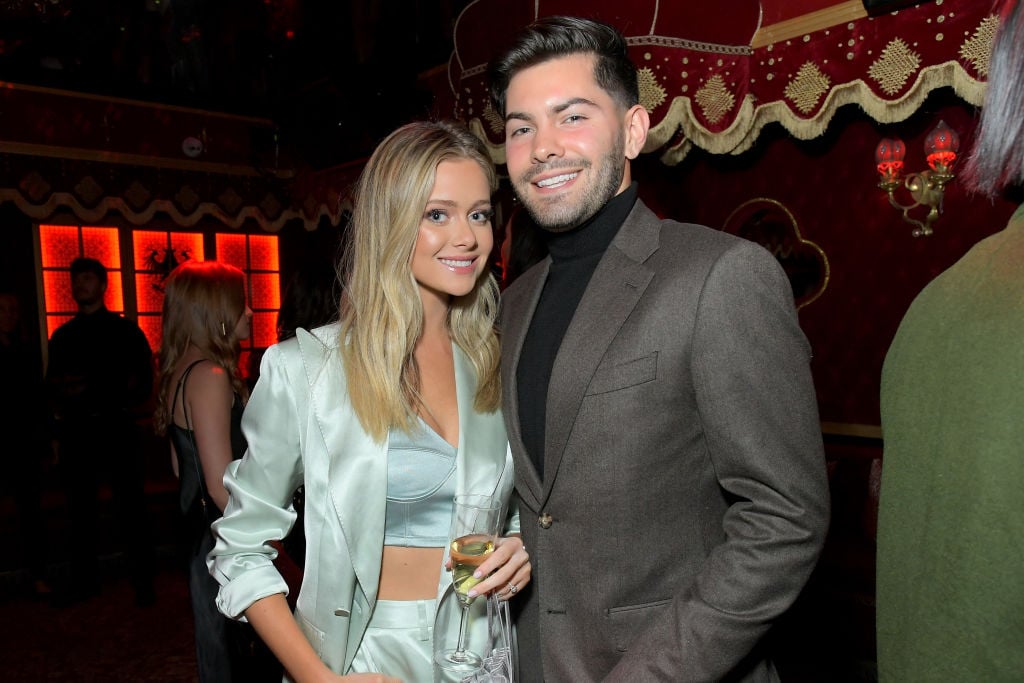 Hannah Godwin and Dylan Barbour look up to the famous couple
In an interview with E! News, Barbour and Godwin shared how they love to spend quality time with each other instead of double dating. However, they would make an exception and go on a double date with John Legend and Chrissy Teigen. The couple also shared that they look up to Prince Harry and Meghan Markle.
"They're just doing them," said Godwin.
"They don't give a f**k," Barbour added.
The two care a lot about each other
On Bachelor in Paradise, Barbour proposed to Godwin at the end of the season. The two were considered the strongest couple on the show, and they are the only engaged couple still together from the season.
"I think we just effortlessly kind of care for one another. I feel like we don't really have arguments. We're like, 'Okay. If you're struggling right now, let's talk through it' or 'I don't agree on this but here's where my head's at,'" Godwin told E! News. "We're both not argumentative people in general so it works nicely for a relationship because we're both very open-minded when it comes to different perspectives."
"And we're comfortable with what we do. The need to be in front of everything all the time isn't there. We don't really care," Barbour said.
Godwin currently lives in Los Angeles, and Barbour lives in San Diego. While they do not live in the same city, the two still make an effort to see each other multiple times a week. Whenever Godwin takes trips for work, Barbour clearly misses her.
"He listens to heartbreak pop every time I go on influencer trips," Godwin said.
Barbour added, "I'm listening to Billie Eilish. There's a playlist on Apple Music called heartbreak pop so I listen to that a lot. I look at photos of us too."
When will Dylan Barbour and Hannah Godwin get married?
Barbour and Godwin were engaged in the summer of 2019 on Bachelor in Paradise. While they have been engaged for a few months, the two have not spent much time wedding planning and are in the early stages. The two are currently more focused on their engagement party.
Barbour is close with Tyler Cameron, who he met on Hannah Brown's season of The Bachelorette. According to Barbour, Cameron will be at the engagement party.
"Tyler Cameron definitely will be at the engagement party, which will be fun," he said.
Godwin then reaffirmed that the two are still in the early stages of wedding planning, but there could be quite a number of Bachelor alum present.
"We're very early in the wedding stuff so who knows. I definitely made good friends so it's a possibility," Godwin said.