'BIP': Hannah Godwin and Dylan Barbour Have Separate Rooms in Quarantine
Although the last season of Bachelor in Paradise produced three engaged couples, Hannah Godwin and Dylan Barbour are undoubtedly the most successful.
Although the last season of Bachelor in Paradise produced three engaged couples, Hannah Godwin and Dylan Barbour are undoubtedly the most successful. In fact, the happy couple is the only one of the three couples who are even still together, let alone engaged. Though Caelynn Miller-Keyes and Dean Unglert are still going strong, they chose to leave paradise early rather than getting engaged.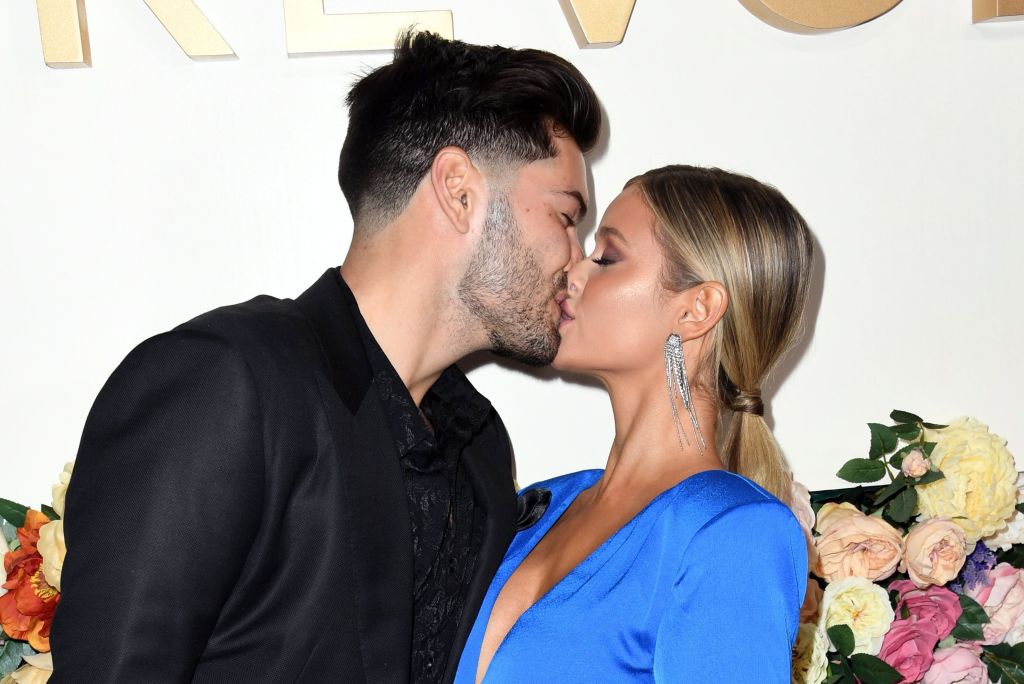 Barbour and Godwin's relationship seems to be doing pretty well post-paradise. At least that's the perception they are giving off on social media. Since being on the show, the pair have traveled together, had an engagement party, and even begun thinking about setting a wedding date. Currently, the Bachelor alums are quarantining together due to the coronavirus (COVID-19) pandemic. Given California's Stay-At-Home mandate, the pair are shacked up together in San Diego.
Hannah Godwin and Dylan Barbour are currently living together
Though the pair weren't technically living together prior to the quarantine, they seem to be getting along just fine. Barbour and Godwin are used to spending large chunks of time together. Often traveling back and forth between San Diego and Los Angeles (where Godwin lives and does lots of modeling and influencer work) they are accustomed to having regular sleepovers together and spending time together.
Jobs led the couples to live in two different cities
But why hadn't Barbour and Godwin decided to live together prior to quarantine? A large part of this is due to their work schedules. They were trying to figure out the best spot for them to live given that Godwin's work is in LA and Barbour's business and life are rooted in San Diego. Instead of trying to decide on a location immediately after getting engaged, they simply chose to compromise and travel back and forth.
Barbour and Godwin entertain themselves with Instagram and TikTok
However, when traveling was no longer a viable option Barbour and Godwin (like other members of Bachelor Nation) chose to quarantine together in San Diego, where they plan to look for homes in the future. The couple has been posting to Instagram and TikTok pretty frequently and sharing how they keep themselves entertained. Most recently, they impressed their fans with a video where they were pretending to be the Kardashians.
A quick apartment tour
The Bachelor in Paradise couple is also fond of sharing their lifestyle with their combined millions of fans. Recently, Barbour took to his Instagram stories to give fans a tour of their apartment. He showed off the clean lines of the living room and even let fans see the inside of his bedroom. He posted that he'd just gotten a new bed courtesy of Walker Edison. Furthermore, he asked his thousands of fans about whether or not he should hang something over the bed to bring the space together.
The engaged couple have separate rooms
Barbour's room was certainly very organized and clean. Showing that his fiancée had a bit of a different approach, he also showed the inside of another bedroom, which was comprised of suitcases and clothes and generally looked unfinished. "And then you have Hannah's room," Barbour captioned the video, showing Godwin sitting on the floor in her aforementioned room.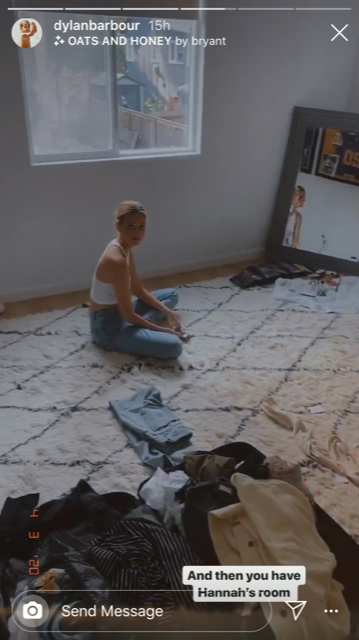 Clearly, Barbour and Godwin are happy to live together but don't mind having their own individual spaces also. And really, who can fault them? Seeing as Godwin's room is currently without a bed, they clearly don't have a problem sharing when they need to.