Sweet Niblets! 'Hannah Montana' and the character's original movie are available on Disney+
Disney Channel fans don't have to have an achy breaky heart anymore, thanks to Disney's streaming platform. This subscription service provides users with thousands of hours of content, including Disney Channel original movies and television shows. Is Hannah Montana and Hannah Montana: The Movie on Disney+? What other Miley Cyrus-related movies are available for binge-watching? Here's what we know about this actress and Disney+.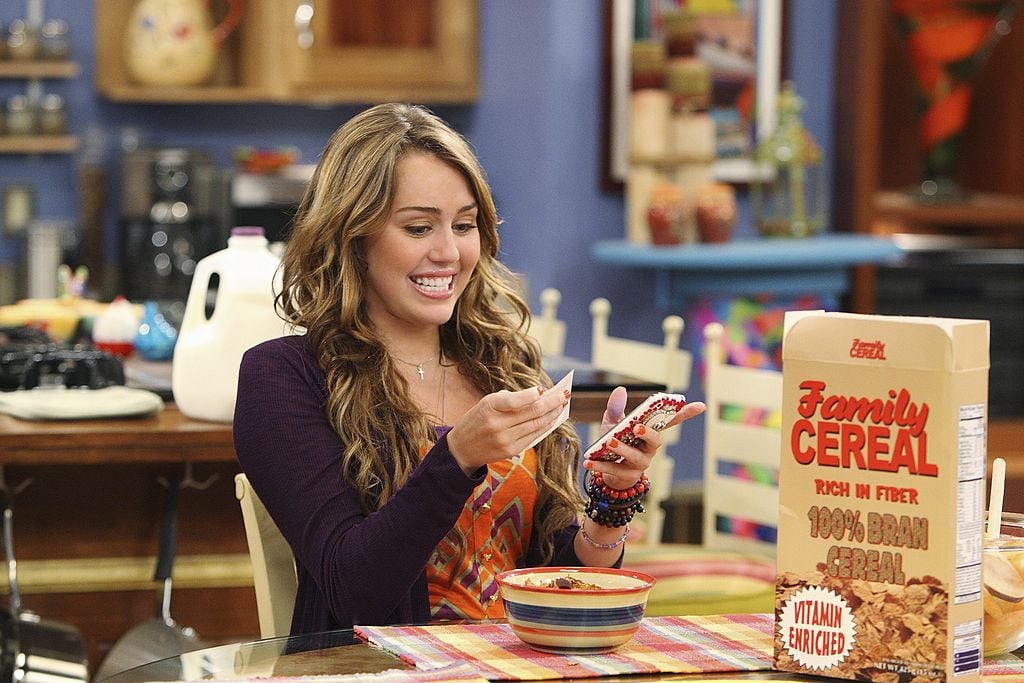 'Hannah Montana' is available for streaming on Disney+
It's always a good day to binge-watch Hannah Montana. Thanks to Disney's streaming platform, entitled Disney+, now fans can watch episodes of this comedy series on almost any device. Seasons one through four of Hannah Montana is available, in addition to movies and television shows released by Marvel, Pixar, Star Wars, and National Geographic.
Hannah Montana/Miley Cyrus guest-starred in a few other Disney Channel shows. The Suite Life of Zack and Cody episode, "That's So Suite Life of Hannah Montana" is also on Disney+, in addition to Disney Channel shows like Lizzie McGuire, That's So Raven, and The Suite Life on Deck. That includes the episode, "Wizards on Deck with Hannah Montana."
Disney Channel's 2009 release, 'Hannah Montana: The Movie,' is available on Disney's streaming platform
Sweet niblets, Disney Channel fans! Viewers can enjoy Miley Stewart's adventures in Tennessee with her full-length Disney Channel original, Hannah Montana: The Movie, also available on Disney+. Here, Miley Stewart reconnects with her family and, according to the film's description "learns who she really is."
There's good news fans for fans of  Miley Cyrus' music — even the live concert special, Hannah Montana and Miley Cyrus: Best of Both Worlds Concert is available on this streaming platform. Here, fans can watch the actress perform live for her fans, during a 2008 concert. There might even be a special appearance from the Jonas Brothers.
"Now I can be proud of all the Mileys that I've ever been instead of trying to run away from the 11-year-old one or feel like I'm not Hannah Montana. I am stoked that that was a part of my life," Miley Cyrus said during an interview with MTV.
Fans can even watch movies featuring Miley Cyrus, including 'The Last Song' and the animated movie, 'Bolt'
A little known fact about Miss Miley — the actress appeared as a cameo during the final song of High School Musical 2. Fans can even try to point her out on this movie, now available on Disney's streaming platform. Cyrus also voiced the sweet and loving Penny in Disney's animated film, Bolt. This 2008 release is also on Disney+, available for viewers on mobile devices, computers, and televisions.
Miley Cyrus also starred in the romantic comedy, The Last Song, along with her ex-husband, Liam Hemsworth. In this movie, the two characters meet each other in a small, Southern beach town one summer. The rest is history, as the two actors eventually dated and married. This movie is also available for binge-watching, thanks to Disney+.
To learn more about Disney+ and to subscribe, visit their website.