'Hannah Montana': Miley Cyrus' Grandmother Ran Her Fan Club and More 15th Anniversary Revelations
In March 2021, the hit Disney Channel series Hannah Montana officially turned 15 years old. Among those who celebrated the big anniversary was naturally the actual Hannah Montana, Miley Cyrus. She penned a later to the character while sharing behind-the-scenes info with fans — including a fun fact about her late grandmother.
The 'Hannah Montana' pilot turned 15 in March 2021
The sitcom Hannah Montana premiered on Disney Channel on March 24, 2006. Viewers quickly fell for Cyrus' Miley Stewart — an ordinary teenage girl who moonlights as a country singer. Though she wears only a wig to conceal her identity, Miley keeps her identity a secret from all but a few in her life.
Hannah Montana aired for four seasons on the network. It even earned a feature film with a theatrical release. The series brought Cyrus fame as an actor and a musician herself. Though she parted ways with Disney a long time ago, many still recognize her best from her time working there.
Miley Cyrus revealed her Mammie ran her fan club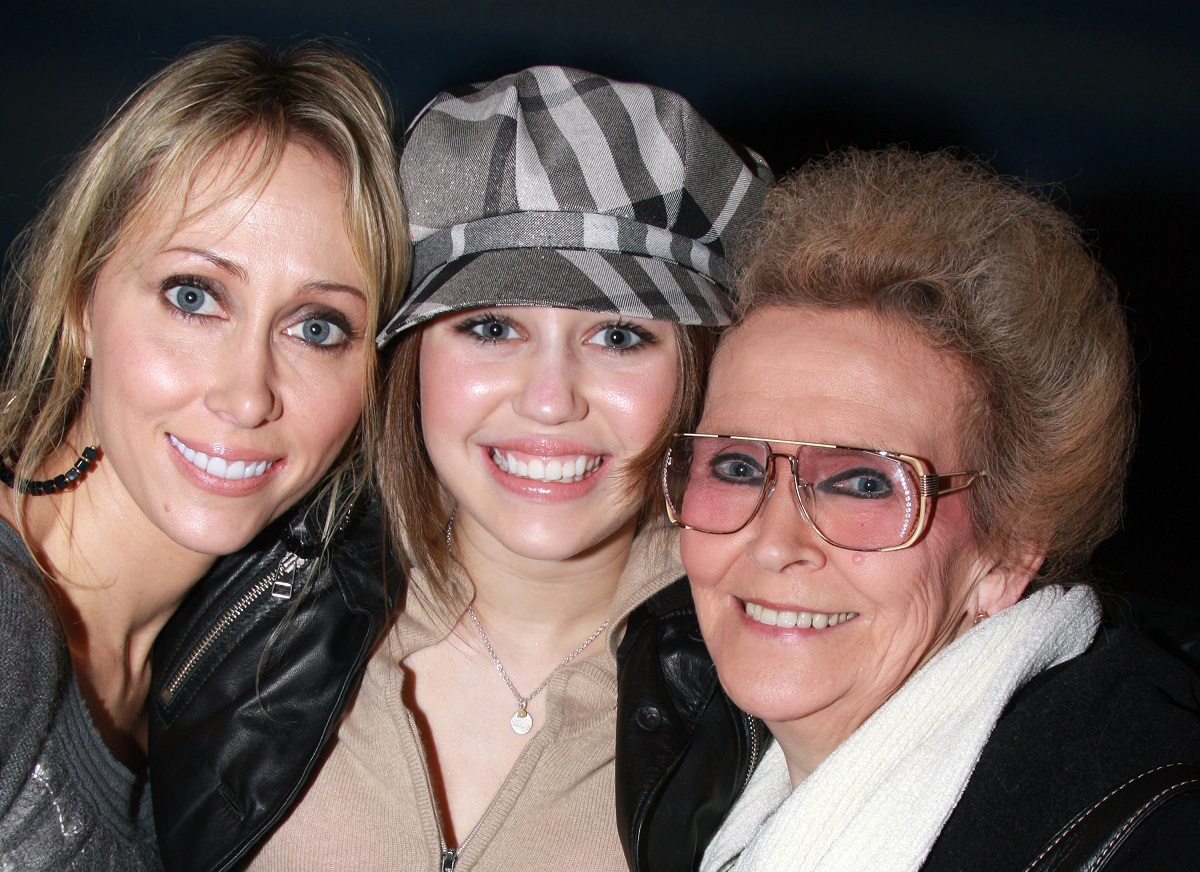 When she began releasing albums and projects apart from Disney, Cyrus separated herself from Hannah Montana (the character and the show). However, in recent years, she's embraced her parallel identity to the character, often sharing memes and clips from it.
In honor of the series' premiere anniversary, Cyrus wrote a letter to Hannah Montana, spilling anecdotes from her time on set. One notable one references her "grandmother 'Mammie' who ran my fan club Miley World out of the dressing room kitchen I shared with my dad until our last day [on set] in 2011."
She's talked about Mammie a lot over the years 
Throughout Cyrus' career, Mammie (Loretta Finley, Cyrus' maternal grandmother) showed up at premieres, in homemade videos, and even in a skit from the 2015 MTV Video Music Awards with Snoop Dogg. Finley died in August 2020, and Cyrus wrote a lovely tribute to her on social media.
"Even though you are gone…. NOTHING has or ever will change. You will FOREVER be my inspiration and fashion icon," she wrote. "I will keep your spirit here by continuing to do good for others and treating them the way we all desire to be treated," Cyrus added. "We will ache every day you are not with us."
Cyrus' grandfather died shortly before the series premiered
In the letter about Hannah Montana, Miley Cyrus also mentioned another grandparent. "I lost my Pappy my Dad's father while on set filming an early episode of season 1. He wanted to hold on long enough to catch the premier on March 24. He passed February 28th," she wrote.
Cyrus continued. "He did get to see the commercial that ran during High School Musical which he claimed was one of the proudest moments in his lifetime," She added, "He was a bada** state legislator. My heart was broken but fulfilled to know I could carry his name beside my dad's through every credit."