'Hannah Montana' Originally Had a Different Name, but It Was Changed for an R-Rated Reason
Hannah Montana has gone down in history as one of the most successful Disney shows. But, it almost had a completely different name.
Though Hannah Montana stopped airing new episodes nine years ago, the show is still capturing the hearts of kids everywhere. Thanks to Disney+, new audiences are discovering the show every day. The show, which originally aired from 2006 to 2011 followed the everyday life of Miley Stewart. Miley appeared to be a normal teenager at first glance, living a typical life in Malibu with her brother, dad, and two best friends, But, Miley was far from a normal girl. Instead, she was actually leading a double life moonlighting as teen pop sensation, Hannah Montana.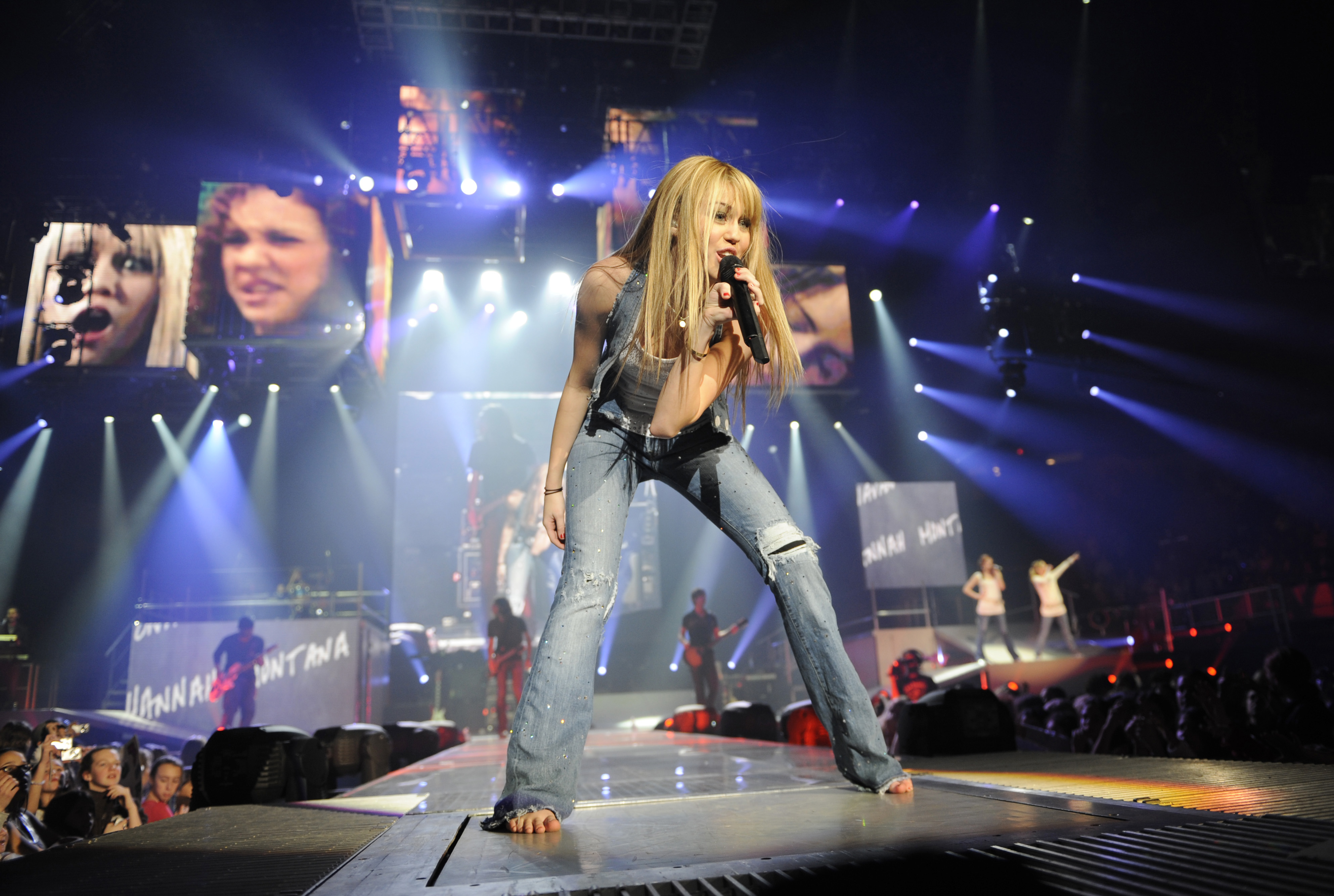 Hannah Montana quickly became a global phenomenon. Millions of children tuned in for five years and were captivated by the show. In fact, the show was so successful that it inspired all types of merchandise, world tours, and even a movie. In between the show's third and fourth season, Disney released the eponymous film which, was released in theaters and did a whopping $155.5 million at the box office.
'Hannah Montana' changed the lives of many cast members
Hannah Montana also helped launch the career of Miley Cyrus. Prior to filming the show, she was relatively unknown. But, after landing the lead role, she became one of the most recognized celebrities in the world. Funnily enough, Cyrus didn't believe that she could nab the lead role at first. She actually auditioned of the role of Miley's best friend, Lily Truscott, but the casting director felt that with her voice and personality, she was more a leading lady.
Instead, Emily Osment was cast as Lily. Osment had been working as an actress in the industry for several years, but playing Lily in Hannah Montana was considered her breakout role. Since then, Osment has gone on to act in other successful shows like Young & Hungry. Cyrus' real-life and TV dad, Billy Ray Cyrus, also saw a shift in his career thanks to the show. Hannah Montana reinvigorated his country music career and helped lead to his Grammy Award-winning asong, "Old Town Road", featuring Little Nas X.
Will there be a 'Hannah Montana' reboot?
And Hannah Montana's popularity doesn't seem to be dying down anytime soon. In fact, according to Billy Ray Cyrus, Disney is in talks to reimagine Hannah Montana for today's audience. Talks of a prequel detailing how Miley Stewart became Hannah Montana are occurring and the "Achy Breaky Heart" singer is all for reprising his role as Robby Ray Stewart.
Miley Stewart's name was changed after Miley Cyrus got cast
Though Disney had no idea just how popular Hannah Montana would become (and how life-changing it would be for the cast) they put a lot of thought and effort into the show's conception. Naturally, the show went through a lot of changes before it ever saw the light of day. Some of the biggest changes to the series surrounded names. According to the book Miley Cyrus: A Biography by Kim Dillion Summers, Miley Stewart's name was originally going to be Chloe or Zoey. But, it was changed after Miley Cyrus was cast as the lead.
'Hannah Montana' was originally called Alexis Texas
But that wasn't the only name change that occurred in the series. The show was originally penned as Alexis Texas. However, the writers felt it prudent to change the name to Hannah Montana after discovering that Alexis Texas was the name of an adult film star. They feared that when children tried to Google the show, they could potentially discover some content that wasn't age-appropriate. We can see why the executives at Disney felt it important to make this change. Besides, we think Hannah Montana has a bit more of a ring to it anyway.