Hannah Waddingham Shares Her Nightly Skincare Routine
Actor Hannah Waddingham has become a sitcom celebrity, making a name for herself as a lead character on the award-winning comedy series Ted Lasso. 
Working alongside Jason Sudeikis, the London-born actor received an Emmy nomination for her portrayal of Rebecca Welton.
With an extensive history in the entertainment industry, Waddingham is not showing any visible signs of aging. The flawless beauty appears much younger than she truly is, thanks in part to her nightly skincare routine that seems to defy the lines of time.
The many faces of Hannah Waddingham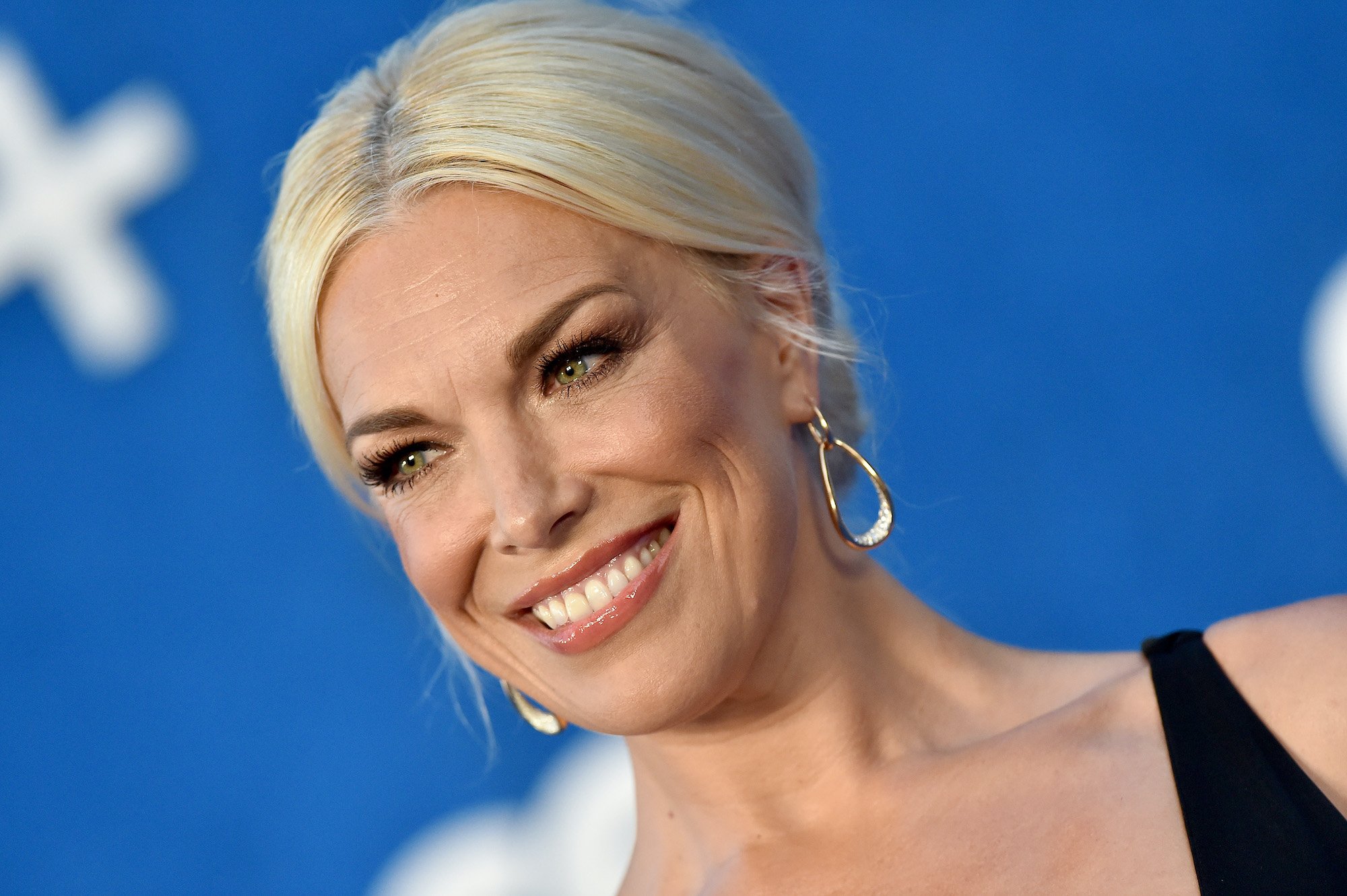 Game of Thrones fans may recognize Waddingham as Septa Unella, who joined the cast in 2015 for seasons five and six of the long-running HBO series.
Today, she is best known for her Ted Lasso role, where she plays the owner of the AFC Richmond professional soccer team. The Apple+ comedy series features Sudeikis as a U.S. football coach who heads to London to help manage the struggling team.
Nominated for 20 Primetime Emmy Awards, the sitcom centers around the relationship between the recently divorced team owner and Lasso. In an attempt to humiliate her ex-husband, Welton hires the American coach, eventually finding joy and inspiration from her decision.
Waddingham was nominated for an Emmy Award in 2021 and won the Critics' Choice Television Award for Best Supporting Actress for Ted Lasso.
NPRclaims, "She balances pain, anger, and compassion in a way that it's impossible to imagine anyone else playing the role."
Waddingham has an undeniable youthful glow
The age-defying actor was born in England in 1974 and is 47 years old. Coming from a performing family, she got her start on the London stage in the original production of Spamalot and Into the Woods. 
Waddingham also released a song titled "Our Kind of Love," that according to IMDB, peaked at number 41 on the UK Singles Charts in 2000. The acclaimed actor has also appeared in films such as Les Misérables and The Hustle.
In the latest YouTube episode of "Go To Bed With Me" for Harper's Bazaar, the Sex Education star broke down her nightly skincare routine. With an undeniable youthful glow, Waddingham admits to being obsessed with good products that have "no rubbish in them."
The mother of a 7-year-old daughter uses an all-purpose collagen-based cleansing balm to remove makeup and get rid of daily grime. She uses a warm washcloth to help invigorate her skin and always rubs in an upwards motion. Using a facial wash, she double cleanses to remove dead skin cells.
Waddingham also applies a facial oil with jade gua sha tools and an anti-aging serum that contains hyaluronic acid to moisturize her face. She then applies a night cream and eye cream. The British actor admits to learning a lot about skincare from her makeup artists.
Yahoo News reported, The Entire Universe star said, "I think the beauty of getting older … you probably know yourself a bit better than you did. It's very nice to look in the mirror and see where you've been in life and all of your experiences."
What is Waddingham working on next?
The youthful-looking actor anticipates another run as the AFC Richmond team owner in season 3 of the critically-acclaimed Ted Lasso series.
According to Country Living, the third season has already been renewed by Apple TV+. There is an expected release date of September 2022. Co-Creator Bill Lawrence explained that it's "important to Jason and all of us to try and go out on a high note."
While waiting for the next season to begin filming, Waddingham is working as a voice actor on the animated FOX television series entitled Krapopolis. Due out in 2022, she will voice the character of Deliria.
Waddingham told People, "It is such a beautiful thing that Ted Lasso has brought into all our lives." She explained, "When you do a show, you don't know what it's going to bring to your life. And this one has had a real seismic change to our lives."