'Hannibal': David Tennant Was Almost the Star of the Show
In 1981, Thomas Harris's novel, Red Dragon, introduced the world to one of the most compelling villains in fiction, a brilliant and sophisticated serial killer, who even as a prisoner, never missed an opportunity to torture the minds and bodies of his acquaintances. Dr. Hannibal Lecter terrified and captivated audiences most memorably in the 1991 film, Silence of the Lambs, and more recently in the NBC series, Hannibal which ran from 2013 to 2015. Anthony Hopkins, who won an Oscar for the role in 1992, made Lecter a pop culture icon and left some pretty big shoes for NBC to fill.
By revisiting the character in his younger years, series creator and executive producer Bryan Fuller added another layer to Lecter's persona, sex appeal. The new Lector would be something of a modern-day vampire; young, attractive, and deadly. Casting the character proved to be a challenge. Mental Floss reports that Mads Mikkelsen and David Tennant were among the actors considered for the part of the infamous doctor who still has "Fannibals" hoping the series will make a comeback.
The genesis of an iconic role
In 1963, Harris was a young journalist seeking an interview with the American murderer and former mental patient, Dykes Askew Simmons at Nuevo Leon State Prison in Monterrey, Mexico. It was there that he met his inspiration for Lecter. Dr. Alfredo Balli Trevino, who Harris publicly called "Dr. Salazar" until after his death in 2009, was a former surgeon incarcerated for murdering his lover and dismembering the corpse. According to The Sun, Harris mistook him for a prison employee during his visit. "He stood very still and there was a certain elegance about him. He invited me to sit," Harris said.
Much like Lecter questioned FBI agent Clarice Starling about her feelings in Silence of the Lambs, Trevino asked how Harris felt about Simmons's disfigured face and his three victims. He wanted details. A prison guard eventually ended the meeting and revealed Trevino's status as an inmate, but not before Harris had invited Trevino to have lunch or a drink with him, should he ever come to Texas. "Looking back I cannot recall any trace of irony in his reply, 'Thank you, Mr. Harris. Certainly, I will, when next I travel.'" So creepy.
Casting a new Lector for 'Hannibal' wasn't easy
Executive producer Bryan Fuller intended his new series to be a prequel to Red Dragon, recreating the elegant cannibal, but as a younger, cheerier man than the incarcerated Lector audiences already knew. "What we have is Alfred Hitchcock's principle of suspense — show the audience the bomb under the table and let them sweat when it's going to go boom. So the audience knows who Hannibal is, so we don't have to overplay his villainy. We get to subvert his legacy and give the audience twists and turns," Fuller told Entertainment Weekly. Indeed, watching Lecter as a psychiatrist counseling his patients is enough to make your skin crawl.
Fuller had his work cut out for him casting the right actor for the role. The role of FBI profiler Will Graham had already gone to Hugh Dancy in 2012, but NBC executives were resistant to casting a European actor in the title role and argued with the show's creator for months. "We were dealing with a very American network that wanted a very American actor to sell to American audiences, and all the creatives on the show wanted somebody who was the best person for the role," Fuller told Collider. Though the Danish actor Mikkelsen was his ultimate choice, Fuller also considered casting Scottish actor David Tenant of Doctor Who fame. "I met Bryan Fuller a couple of times, and we talked about it," Tennant reportedly told Entertainment Weekly.
Tennant thinks Fuller made the right choice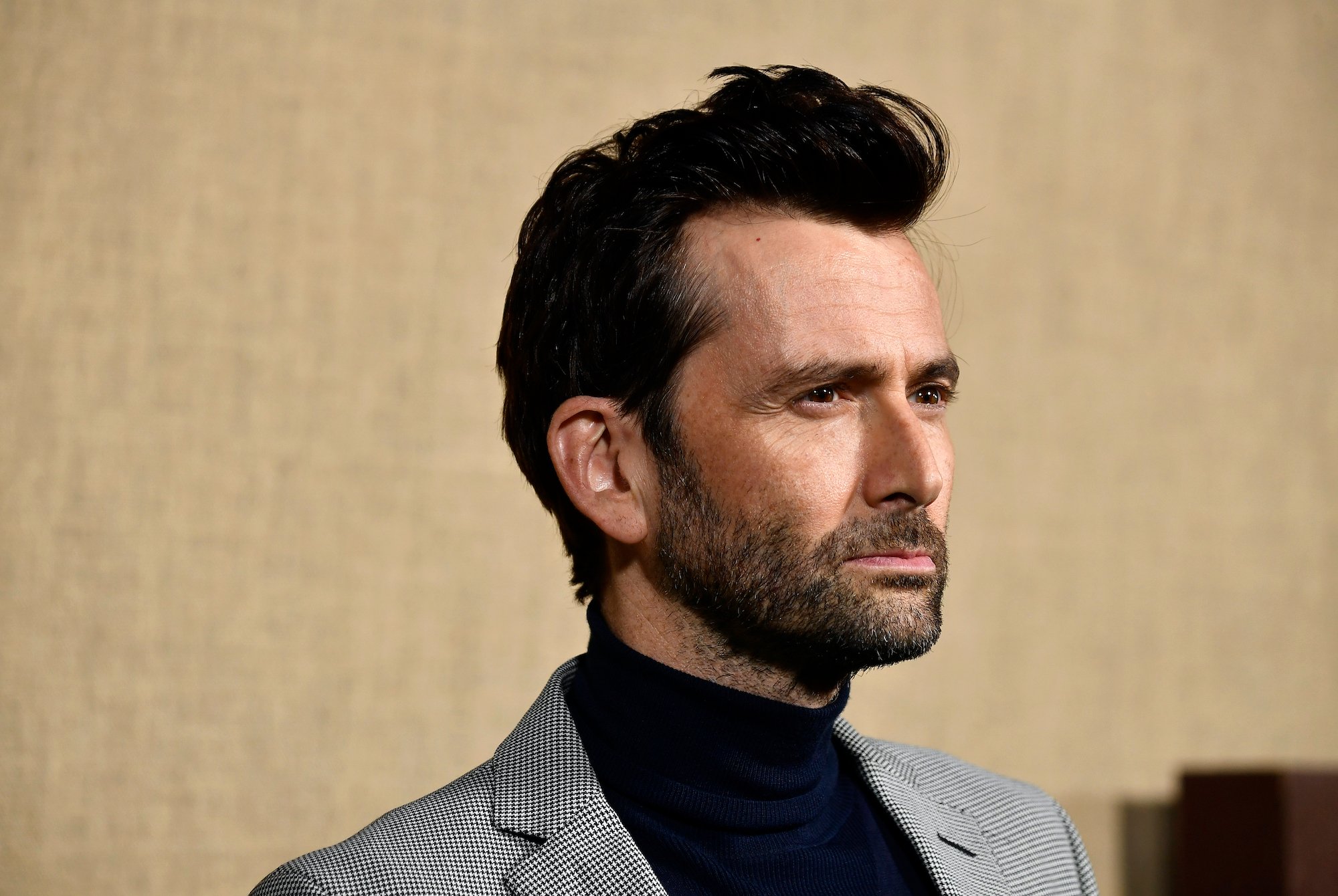 From comedic to dramatic, Tennant has done it all and done it well. In 2015, he proved his worth as a villain, playing Kilgrave in Marvel's Jessica Jones. Like Lector, Kilgrave is devoid of empathy and good at getting inside people's heads.
The witty Tennant would have been a good fit for NBC. According to TVweb, the studio executives wanted a little charm and comedy to dilute all that evil, but Fuller was adamant about his choice. "I was like, 'Mads Mikkelsen is this role.' And I remember one of them saying, 'He's kind of creepy!'"
Tennant spoke graciously about Fuller's choice, telling Entertainment Weekly, "… I think they quite wisely chose Mads Mikkelsen, I think he was a perfect choice for it, and I think he did things with that character that I wouldn't have managed, so I think the right man got the job." 
Sadly we can only imagine what kind of energy Tennant would have brought to the role. Fuller kept Tennant's audition on his laptop and called himself a fan. "He's such a spectacular actor," Fuller told Metro. "He brings such an effervescence to every performance. … I would kill and eat somebody to work with David!" Let's hope it doesn't come to that.