How Hans Zimmer Chose Billie Eilish to Sing the New Bond Song
There aren't many people worldwide who haven't heard of Billie Eilish, let alone chanted her name a time or two. Hans Zimmer is no exception. Despite the singer's 'accidental' rise to fame with "Ocean Eyes," she and her brother Finneas' part in the new James Bond movie was far from accidental.
In an interview, Zimmer let it be known that Eilish and Finneas' song "No Time to Die" was the obvious choice for the part. Even amidst some objections, he knew he had to fight for the song's approval. We all know how that turned out!
Hans Zimmer has worked on more than 200 projects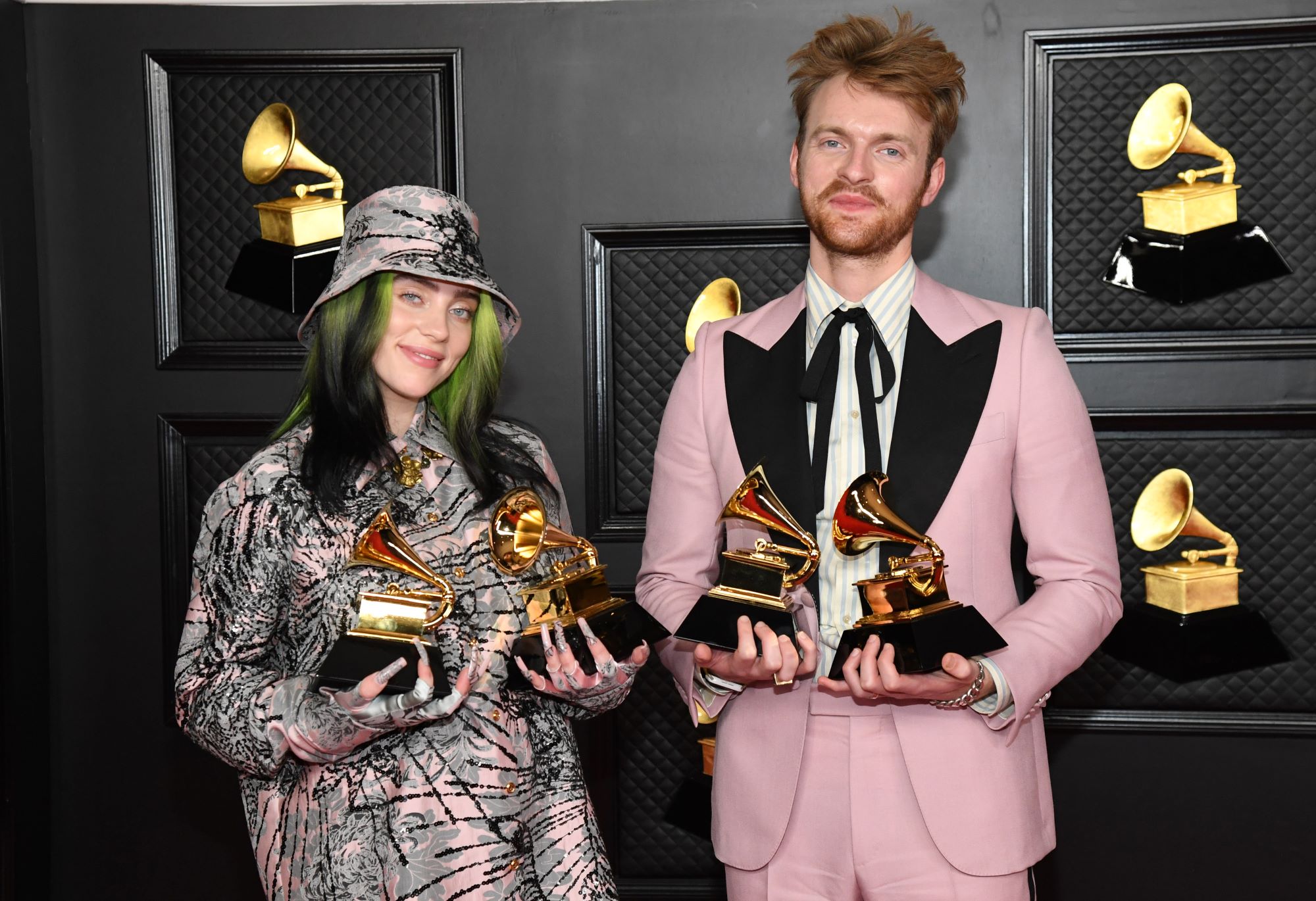 As a well-known and established film music composer, it's no wonder that Zimmer is playing a major part in James Bond's new theme song. It's honestly shocking that he hasn't taken part in the hit series sooner.
That's not to say he doesn't have a whole list of incredible projects under his belt aside from James Bond. In fact, he has music credits for films like Interstellar, Dune, Gladiator, The Lion King, Pirates of the Caribbean, The Dark Knight, and The Da Vinci Code.
He has received four Grammy's, two Golden Globes, and an Oscar, in addition to 116 other award wins. This begs the question, why hasn't he taken on the Bond franchise sooner?
GQ got the answer in an interview with Zimmer.
"[Barbara Broccoli] hasn't ever asked me before. There hasn't really been any point," the talented composer explained. "I would give Tom Newman and Dave Arnold the job any day. Those are two composers I truly admire, so I never felt the need to. You have to remember that, at the end of the day, I'm still the audience. I still love going and seeing those movies and being knocked out by other people's work."
He chose Billie Eilish as the singer for the new Bond film
Now we know Zimmer made the right choice, considering Eilish and her brother Finneas took home the Grammy Award for Best Song Written for Visual Media for "No Time to Die."
However, before it became official Zimmer explained that he was one of few who didn't have objections. "There was this small, cleanly produced, very personal song by Billie. I just went, 'That's it.' And everybody said, 'Well, but it's not quite right. It's not good,'" Zimmer continued in his GQ interview. "[I said,] 'No, no, no, here's the mistake you're making: she and Finneas haven't seen the movie yet. They don't know what they're writing about. Get them on a plane, get them over here.'"
From there, the three talented stars met up to turn "No Time to Die" into the incredible hit we know it to be today.
What the future holds for the 'Bad Guy' singer
With six years of musical success and fame under her belt, Eilish continues to break social norms and crush the industry with your Billboard hits. Not only did she break records before she even hit 18, but she's continued to since.
Her 2019 album, When We All Fall Asleep, Where Do We Go? earned the young artist four Grammy Awards, among other notable achievements. By the end of July 2021, Eilish added her sophomore album Happier Than Ever to her collection, including hits like "My Future," "Lost Cause," and "Happier Than Ever."
Billboard reports that Eilish earned her second number one album on Billboard 200 chart with Happier Than Ever, selling more than 238,000 equivalent album units in the U.S. alone. It's safe to say that not only will she earn more achievements and awards for this album in the future, but we can expect to see much more from the singer/songwriter.
RELATED: What the Billie Eilish 'No Time to Die' Song Tells Us About the New James Bond Movie