'Happiest Season': Demi Lovato Shares a Popular Opinion on the Christmas Movie Relating To Her Own Engagement
Once Thanksgiving rolls around, it's officially the holiday season. And like so many, singer Demi Lovato spent her day watching a Christmas movie, Happiest Season. And when she shared her thoughts on the film, they rang true regarding a recent event in her life.
Demi Lovato called off her engagement to Max Ehrich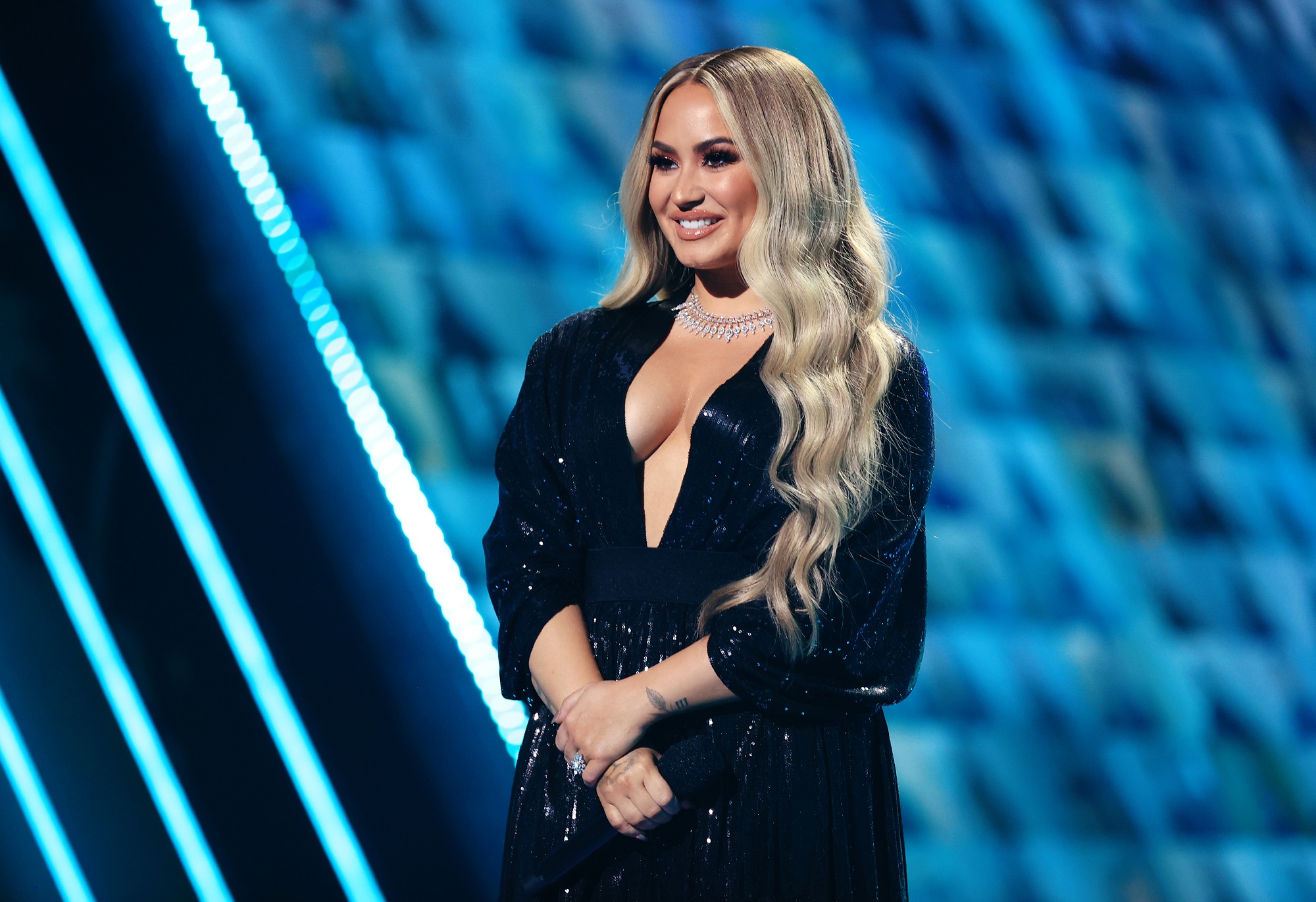 Lovato began dating actor Max Ehrich in March 2020. The pair tried to keep their relationship quiet for a couple of months before confirming it in May. Then, in July, Ehrich proposed after less than five months of dating. However, in September, they split up, amid ET's reports that Lovato thought he "wasn't being honest."
In the months following her breakup, Lovato remained relatively quiet on the subject, choosing instead to discuss her music. However, she did make a joke out of it when she hosted the 2020 People's Choice Awards. "I went into lockdown mode and got engaged," she said in her monologue, later noting she "got unengaged."
She watched 'Happiest Season' on Thanksgiving
Lovato spent her Thanksgiving night watching a brand new Hulu film. Happiest Season premiered on the streaming service on November 25, 2020. The movie stars Kristen Stewart as Abby, who goes home with her girlfriend, Harper (Mackenzie Davis), for Christmas. She plans to propose but is derailed when she learns Harper hasn't come out to her parents.
Abby spends much of the film pretending to be Harper's friend and roommate around her sisters (Alison Brie and Mary Holland), parents (Mary Steenbergen and Victor Garber), and more. She confides in her friend, John (Dan Levy), and in Harper's high school girlfriend, Riley (Aubrey Plaza).
Lovato loved Dan Levy's character's opinions on marriage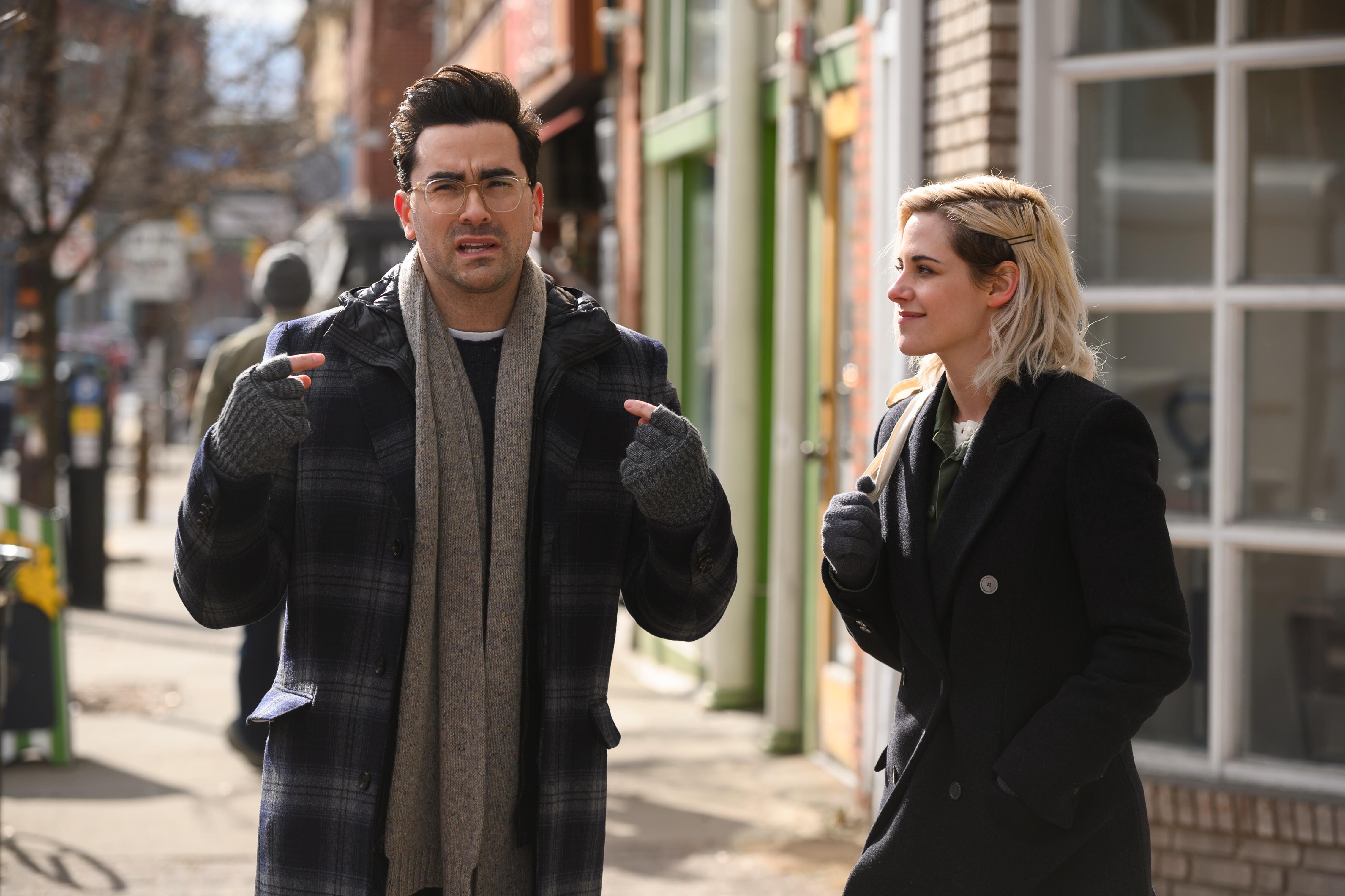 In the first scene Lovato shared on her Instagram Story, Abby picks out an engagement ring. John watches her, then says, "No." Lovato laughs. When they leave the store, John tells his friend, "Abby, you and Harper have a perfect relationship. Why do you want to ruin that by engaging in one of the most archaic institutions in the history of the human race?"
Lovato's response? "Yaaas." Abby answers, "Because I want to marry her." John replies, "You say that, but what you're actually doing is tricking the woman you claim to love by trapping her in a box of heteronormativity and making her your property." Lovato burst out laughing as John finished, "She is not a rice cooker." The singer tagged Levy, writing "Mood."
She told Kristen Stewart's character to leave the relationship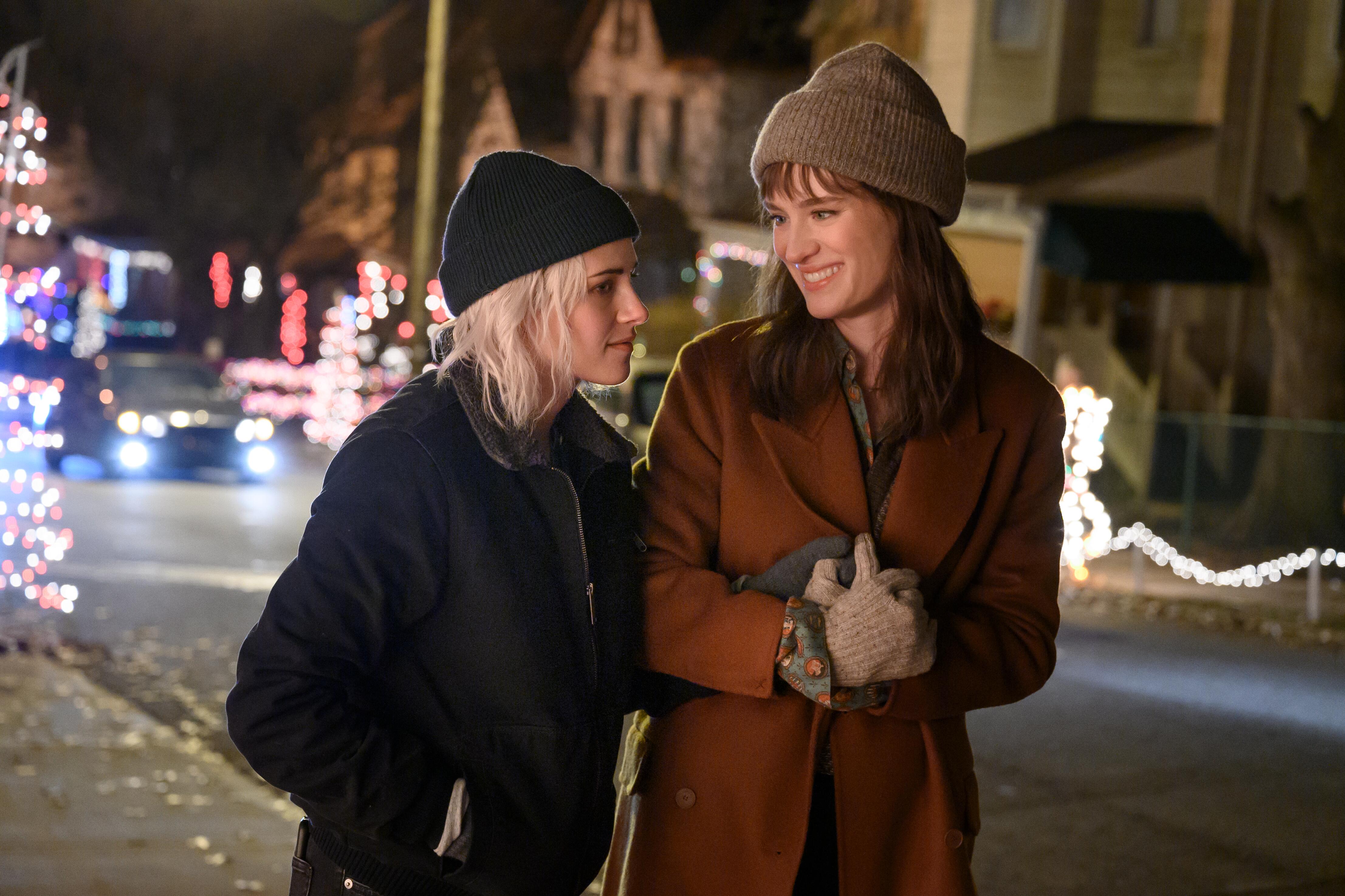 As Happiest Season is a romantic comedy, one can assume how it will end. After their relationship is pushed to its limits, Harper comes out to her parents, and she and Abby are happy once more. But Lovato — and many others who watched — felt like Abby deserved better.
In another scene, Abby says to a character, "I'm really looking forward to dinner tonight." In her Instagram Story, Lovato said to the screen, "I'm really looking forward to when you realize your self-worth and walk away from this whole family, Hunny!" And if anyone knows about breaking up to focus on yourself, it's her.