'Happiness': When Will American Audiences Get to Stream the K-Drama on Netflix?
Viki and iQiyi originally streamed the Park Hyung-sik and Han Hyo-joo K-drama 'Happiness.' While the K-drama has become popular again, Netflix has yet to release it to American audiences.
A 2021 K-drama has risen to popularity once again, thanks to Netflix. Happiness starred actors Park Hyung-sik and Han Hyo-joo in an apocalyptic zombie drama. The K-drama combined the tension of coronavirus (COVID-19) with the fear and horror of a zombie outbreak. Happiness was a success on Asian streaming platforms like Viki and iQiyi but recently became available on Netflix. But not all countries have access, like the United States.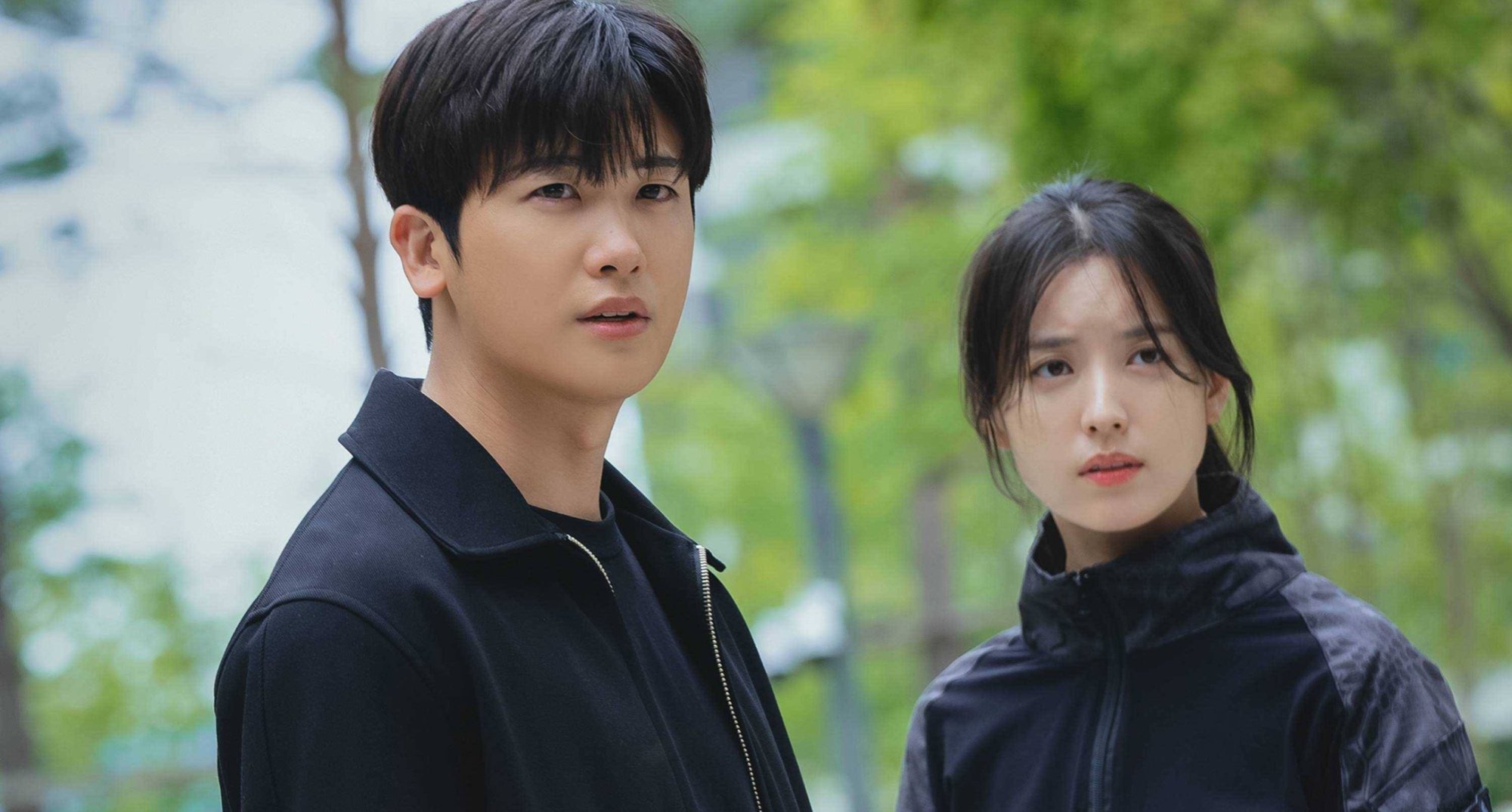 'Happiness' combines close living environments, a global pandemic, and ravenous zombies
Yoon Sae-bom (Han) is a Special Operation Unit police squad member. During a routine training course, she comes face to face with everyone's worst fear. A rookie becomes a rabid and monstrous zombie who seeks human blood. At the same time, her longtime friend Jung Yi-hyun (Park) is a detective and called to a murder scene.
The crime is nothing like he had ever seen before as the perp was overcome with unsatiable thirst and murdered a motel clerk with his own teeth. As an investigation is underway, the two characters pretend to be married to get an apartment in a high-rise building.
Chaos ensues when the tenants start to exhibit the same symptoms Sae-bom and Yi-hyun witnessed. Happiness takes a turn as a viral outbreak called Rita Virus, a.k.a "mad person disease," takes over. The government quarantines the tenant buildings, creating a battle for survival and humanity in the wake of coronavirus. Their best chance? Finding a cure.
'Happiness' is only available to stream on Netflix in select regions
The K-drama was created by tvN and streamed every week on Viki. The 12-episode K-drama was a success among fans for its tension-driven story, leading actors, and strong female lead character. Some fans might even see parallels with the series Sweet Home.
Despite Happiness ending with its highest rating, according to Soompi, not all fans got to watch it. Fans got their hopes up when Netflix announced they acquired the rights to the zombie K-drama. It would begin streaming in April of 2022. But there is a small hiccup.
Happiness is only available on Netflix in certain regions. According to What's On Netflix, Happiness is only available in Australia, India, Israel, Malaysia, Philippines, Singapore, South Africa, and Thailand.
Sadly for American fans, there is no update on when the K-drama will be available to stream. Netflix US has not given a release date, and Happiness does not appear in the search results. In the meantime, fans will have to watch the K-drama through other platforms.
How to watch 'Happiness' outside of Netflix?
Thankfully, other streaming platforms have the rights to Happiness besides Netflix. The tvN K-drama originally streamed to worldwide audiences on Viki. There is a catch as the platform has the first two episodes free of charge while the remaining 10 are under lock and key.
Investing in a Viki Standard membership might be a good idea. The account will allow users to access exclusive streaming rights to multiple old and new dramas from Korea, Japan, China, and more for $5 a month. Fans can also watch the drama on DramaCool. But be wary of pop-ups and advertisements.