Happy Birthday 'Captain Marvel' Star Brie Larson: Everything We Know About Her Upcoming Movie 'The Marvels'
Oct. 1 marks the beginning of a new month and, for many, a transition into the fall season. For Captain Marvel star Brie Larson, it also means another year in the books. Larson celebrates her birthday on the first day of October, which gives Marvel fans the perfect opportunity to toast to her character.
Captain Marvel has proven herself a powerful addition to the Avengers team since her first appearance in 2019 — and fans are looking forward to seeing her again in The Marvels. In honor of her birthday, we're digging into what we know about the upcoming film.
'Captain Marvel' star Brie Larson turns 32 in 2021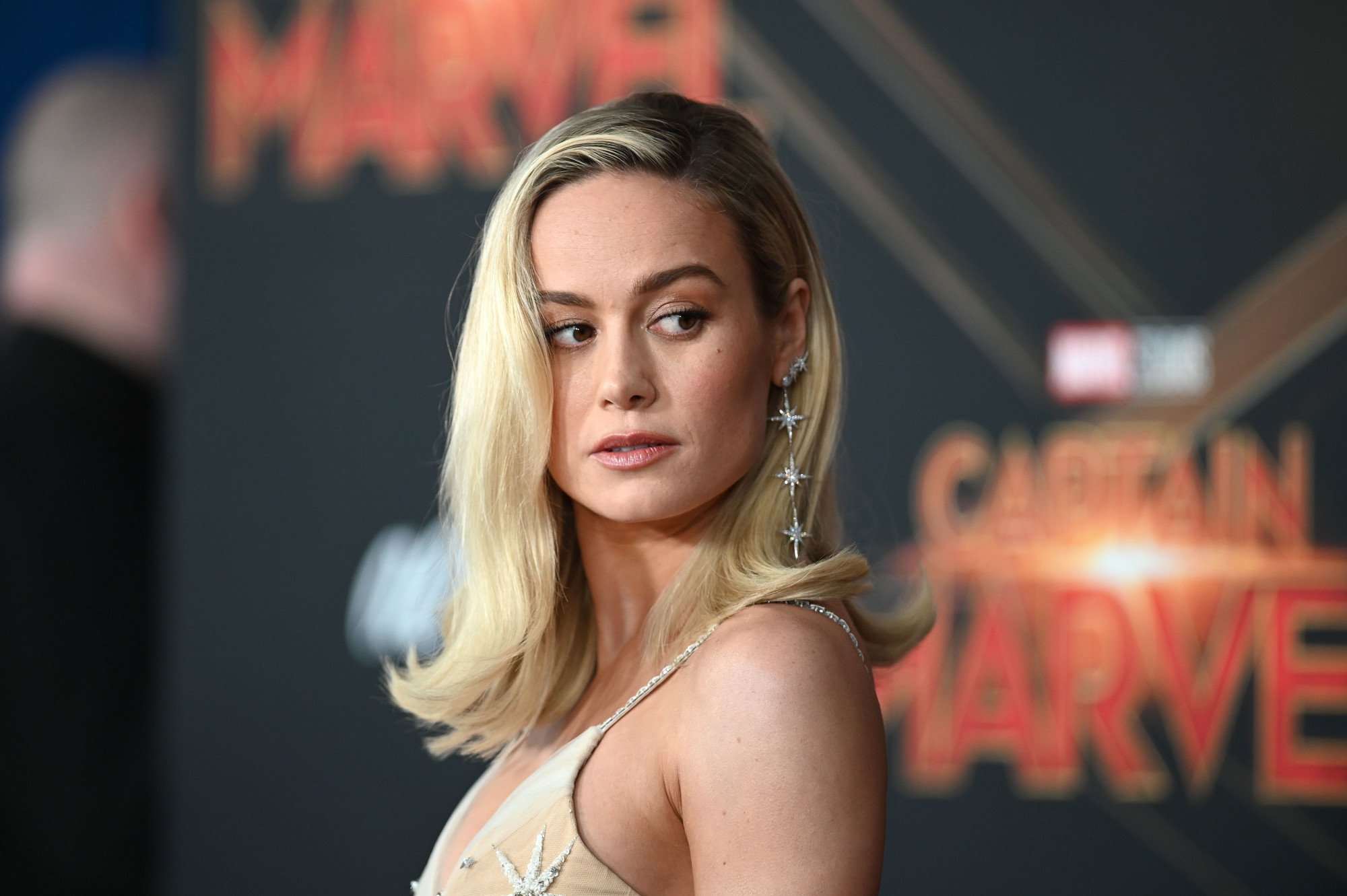 Born on Oct. 1, 1989, Larson turns 32 in 2021. According to IMDb, the Captain Marvel star was born in Sacramento, Calif., and kicked off her acting career in 1998. She's also embraced a musical career alongside her on-screen performances, signing her first record deal at age 13.
In 2020, Larson celebrated her 31st birthday by posting a very relatable vlog on her YouTube channel. Not only did she trim her own hair (who didn't during the health crisis?), but she got real about how her insecurities evolved over the years.
"One of the pieces of getting older for me has been just liking myself as I am," she said. "And that's an inside thing and an outside thing."
Whether Larson will share something similar to social media for her 32nd birthday remains to be seen. However she chooses to celebrate her birthday in 2021, fans will be rooting for her. They'll also be eagerly awaiting updates about her next outing as Captain Marvel.
Brie Larson made her Marvel debut in 2019
Larson's acting career includes a number of popular films and TV series, but Captain Marvel catapulted her to all-new levels of fame. When the movie debuted in 2019, Larson's character became the first female superhero to headline a project in the Marvel Cinematic Universe.
Carol Danvers became an icon for young girls to look up to — even if her character has been heavily criticized by subsets of the fanbase. She went on to appear in Avengers: Endgame, giving Thanos a run for his money. She's one of the few heroes capable of doing so.
Larson is currently filming Captain Marvel's next adventure in the MCU, something she told Sirius XM was like visiting her "own private Disneyland every day."
Captain Marvel returns to the big screen in 'The Marvels' — here's what we know
Larson returns as Captain Marvel in the upcoming MCU film The Marvels. The Captain Marvel sequel will see her back in action alongside Teyonah Parris' Monica Rambeau and Iman Vellani's Kamala Khan. Per Deadline, Zawe Ashton will play the film's villain. However, fans don't know who the Marvels will be up against just yet.
Parasite star Park Seo-joon has also reportedly joined the cast, and Samuel L. Jackson will reprise his role as Nick Fury. Given Jackson's involvement in The Marvels, it's likely to tie into the Disney+ series Secret Invasion.
Outside of that, Marvel Studios hasn't revealed much about the movie's plot. The post-credits scene from Spider-Man: Far From Home saw the Skrulls returning to the MCU. Likewise, Monica was approached by a Skrull during the mid-credits scene following the WandaVision finale. Those moments are likely to lead into The Marvels, but how remains a mystery.
Fans will have more information about the Marvel film as its release date draws nearer. Currently, The Marvels is slated to hit theaters on Nov. 11, 2022.