Happy Birthday to Stephen King: Celebrating the Movies Inspired By His Stories
On Sept. 21, 1947, Stephen King introduced himself. The writer inspired some of Hollywood's most successful movies. And each Stephen King movie pays tribute to his stories, ranging from his horrors to his dramas.
From The Shining to Carrie, to It, to Shawshank Redemption, and Doctor Sleep, here are the most popular Stephen King movies in celebration of the writer's birthday.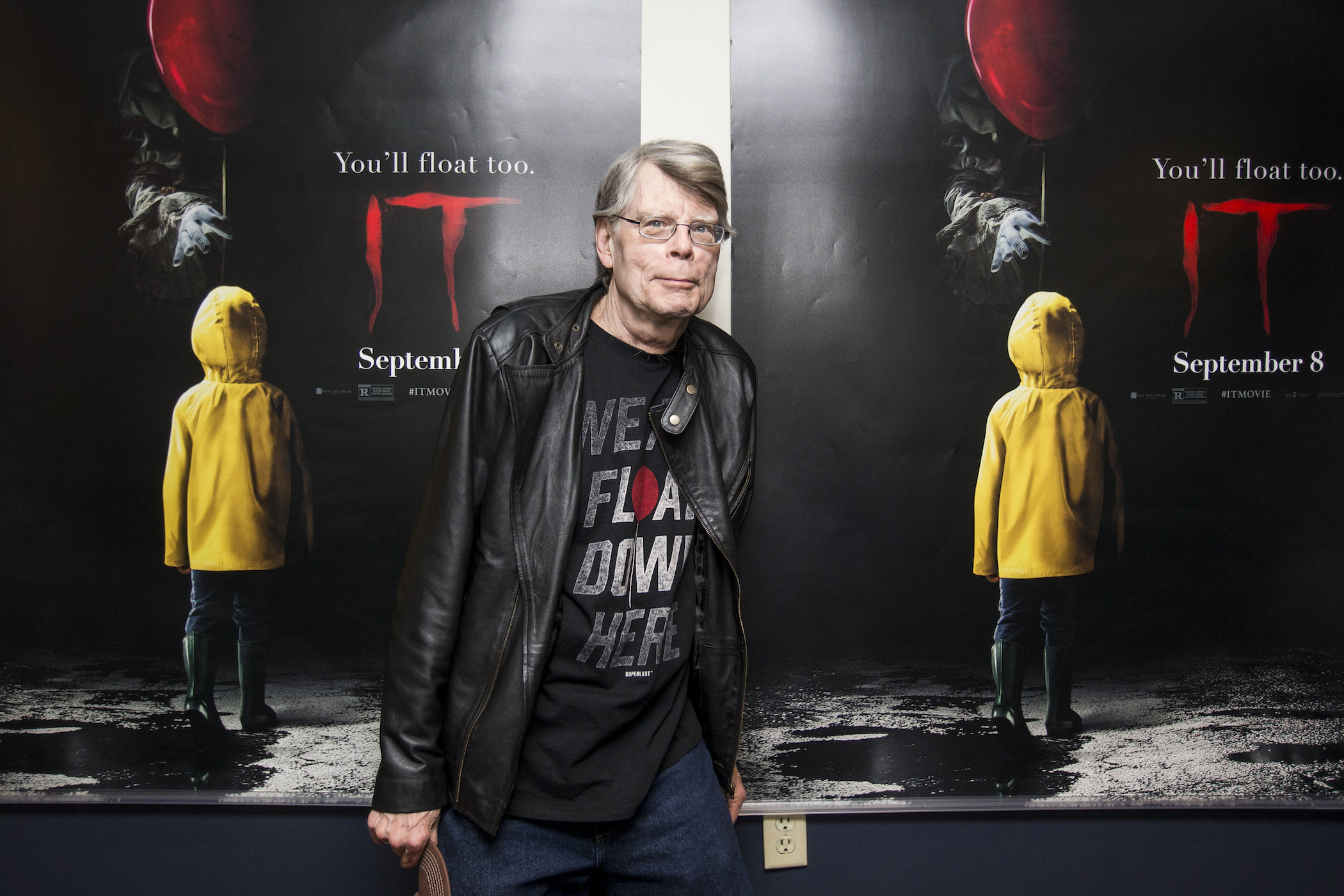 Stephen King's beginnings
King grew up in Maine and attended the University of Maine. He couldn't land a teaching job right away. Therefore, the writer sold short stories to men's magazines in the early 1970s.
The Hampden Academy hired him as a teacher and King continued writing. He worked on various short stories and drafted novel ideas. He wrote three novels, including The Long Walk and Sword in the Darkness. However, Carrie was King's first published book.
Carrie follows a young high school student named Carrie White, who has telekinetic powers. Carrie's mother controls her lifestyle; She doesn't teach her daughter several aspects of life, including menstruation. Carrie's classmates bully her and construct a plan to humiliate her at a dance. But it's Carrie who has the last laugh, as horror fans recall.
Horror movie fans remember 1976's Carrie adaptation. It became a cult classic. The 2013 adaptation starred Chloë Grace Moretz.
The most famous Stephen King movies
Later, King developed countless stories that became Hollywood's most well-known films.
The Shining starring Jack Nicholson premiered in 1980. And horror fans quickly perceived King as a bloody mastermind (pun intended). The most famous horrors include Cujo, Christine, Children of the Corn, and Pet Sematary. Children of the Corn received several future films, and Paramount Pictures re-adapted Pet Sematary in 2019.
King's Hollywood signature isn't solely horror movies. He wrote other genres as well. The Stand by Me adaptation premiered in 1986, based on King's novel The Body. Later, The Shawshank Redemption came out, becoming one of the most highly acclaimed films in history. The movie is an adaptation of King's novella Rita Hayworth and Shawshank Redemption. Next came The Green Mile, based on the novel of the same title.
However, production companies were impressed by King's horror collection. As a result, they adapted Misery, 1408, The Mist, and Secret Window, Secret Garden.
Not many horror fans expected King to add a sequel to The Shining. But he surprised everyone by publishing Doctor Sleep, following the adult Dan Torrance. Ewan McGregor starred in the 2019 Stephen King movie.
The It movie series became one of the most recognizable Stephen King movies. A clown emerging from a sewer is a haunting sight for anyone, let alone a child. King's original 1986 novel is controversial compared to the films. Nevertheless, fans applauded the jump scare-packed movies.
What is King's favorite movie?
Each Stephen King movie attracted various fans, but has anyone asked the writer what his favorite movie adaptation is? Here's a hint—it wasn't The Shining. King reportedly didn't appreciate Stanley Kubrick's rendition of Jack Torrance.
In a Rolling Stone interview, King revealed his favorite adaptation was Rob Reiner's Stand by Me. The writer enjoyed how closely the movie aligned with his novella. After watching it, he hugged the director; Stand by Me brought him to tears.
He also listed Shawshank Redemption and The Green Mile as other favorites. As for his favorite horror adaptation, he highlighted Misery.