This 'Shy' Beatles Legend Shocked 'Happy Days' Cast With Surprise Set Visit
The beloved ABC series Happy Days rose in popularity due to its family-centric storylines and retro setting. It gained quite a following among viewers who enjoyed the on-camera camaraderie between Happy Days' stars. One surprising fan of the series was this "shy" member of The Beatles, who was reportedly a regular viewer of the sitcom.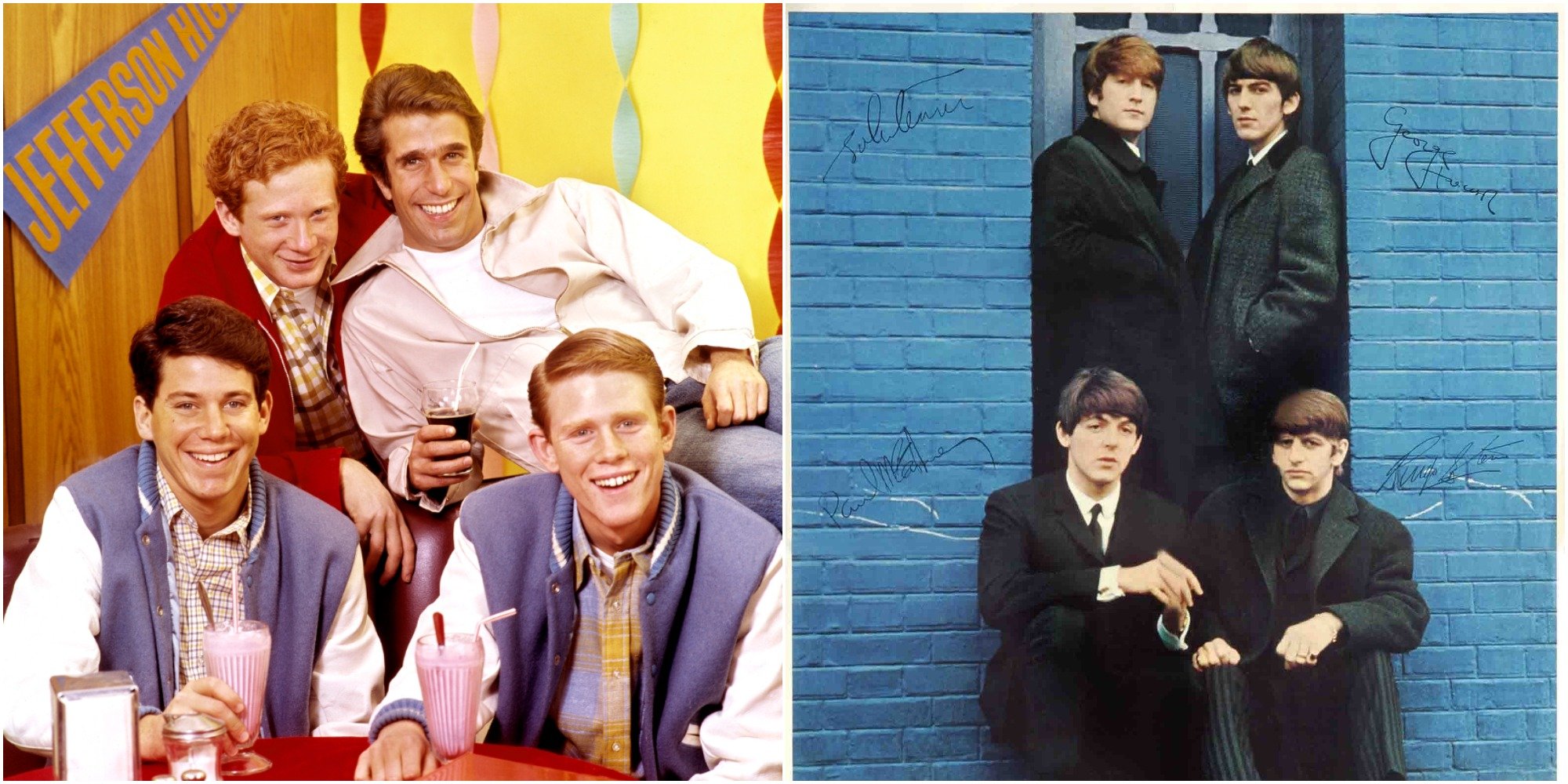 What was 'Happy Days' about?
Happy Days told the story of the Cunningham family led by family patriarch Howard Cunningham (Tom Bosley) and his wife Marion (Marion Ross). They were the parents of Richie (Ron Howard) and Joanie (Erin Moran).
Along with their friends Arthur "The Fonz" Fonzarelli (Henry Winkler), Ralph Malph (Donny Most), Potsie Weber (Anson Williams), Al DelVecchio (Al Molinaro), and Chachi Arcola (Scott Baio), the core cast traveled through two memorable and historical decades. They always found a silver lining to their problems.
Which Beatle was a fan of the series?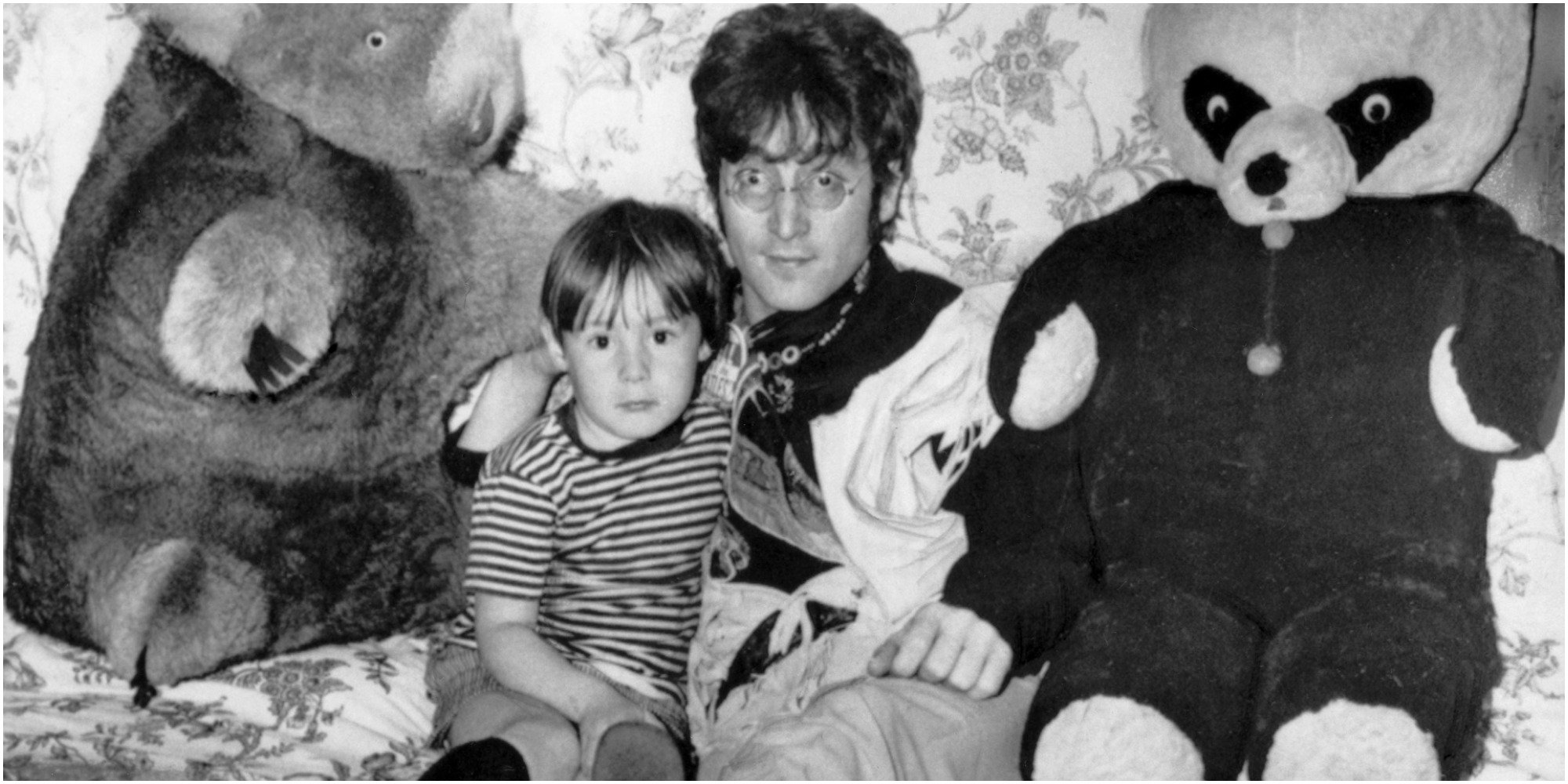 Surprisingly, one member of The Beatles was a big fan of Happy Days, John Lennon.
Lennon was reportedly a viewer of the show, as was his son Julian. In fact, Lennon enjoyed the series so much that he arranged a set visit for himself and Julian. There, he reportedly watched filming, signed autographs, and chatted with members of the Happy Days cast.
'Happy Days' cast members recalled this iconic moment
RELATED: This 'Happy Days' Star Had an Important Role in 'Gilmore Girls'
Winkler shared his recollections of the Happy Days cast meeting The Beatles legend during a 2018 interview for Jimmy Kimmel Live!
"All of a sudden, John Lennon just came to visit. And he brought with him, Julian. He was so, um, he was so shy. And I didn't know how to get into a conversation with John Lennon. Then I just started talking about his Imagine album that he made, the solo album," Winkler admitted.
"There was a cut on it called 'Mother,' which was like a primal scream. So I started talking to him about that. He opened like a flower. It was amazing. And then, 10 years later, Julian had a hit. And on the Paramount lot, they did Solid Gold. I had my offices there, I got a knock on the door, and he asked, 'I don't know if you remember me?' to which I replied, 'yeah, I do.' "
In an interview with Michael Yo of The Yo Show, Anson Williams shared his memory of that historic meeting.
"It was the first year of the show," Williams explained. "It was early morning, and we were filming some scenes. Henry Winkler was there, Ron Howard, myself and Donny Most. I go to get a cup of coffee, and I see this guy with a ten-year-old kid. I think he looks familiar. It was John Lennon"
Williams continued, "Julian was a fan of the '50s and Happy Days, and they spent the entire day on the set.
The actor noted that The Beatles singer and guitarist was "genuine and kind, and truly shy." He called him a "humble guy," and Williams said it was "surreal" to have that opportunity.