'Happy Days': Who's Older Ron Howard or Henry Winkler and How Much Is Each Star Worth?
We couldn't have had Happy Days without The Fonz and Richie Cunningham. Henry Winkler played Arthur "Fonzie" Fonzarelli and Ron Howard played the leading role of an "all-American" 1950s teen on the classic comedy.
The show initially aired in 1974 and wrapped up in 1984 but thanks to reruns, new generations of fans have been able to enjoy the sitcom. Some fans are also familiar with Howard and Winkler's work post-Happy Days. Here's more about these famous cast members including who's older and the staggering amount the actors are worth these days.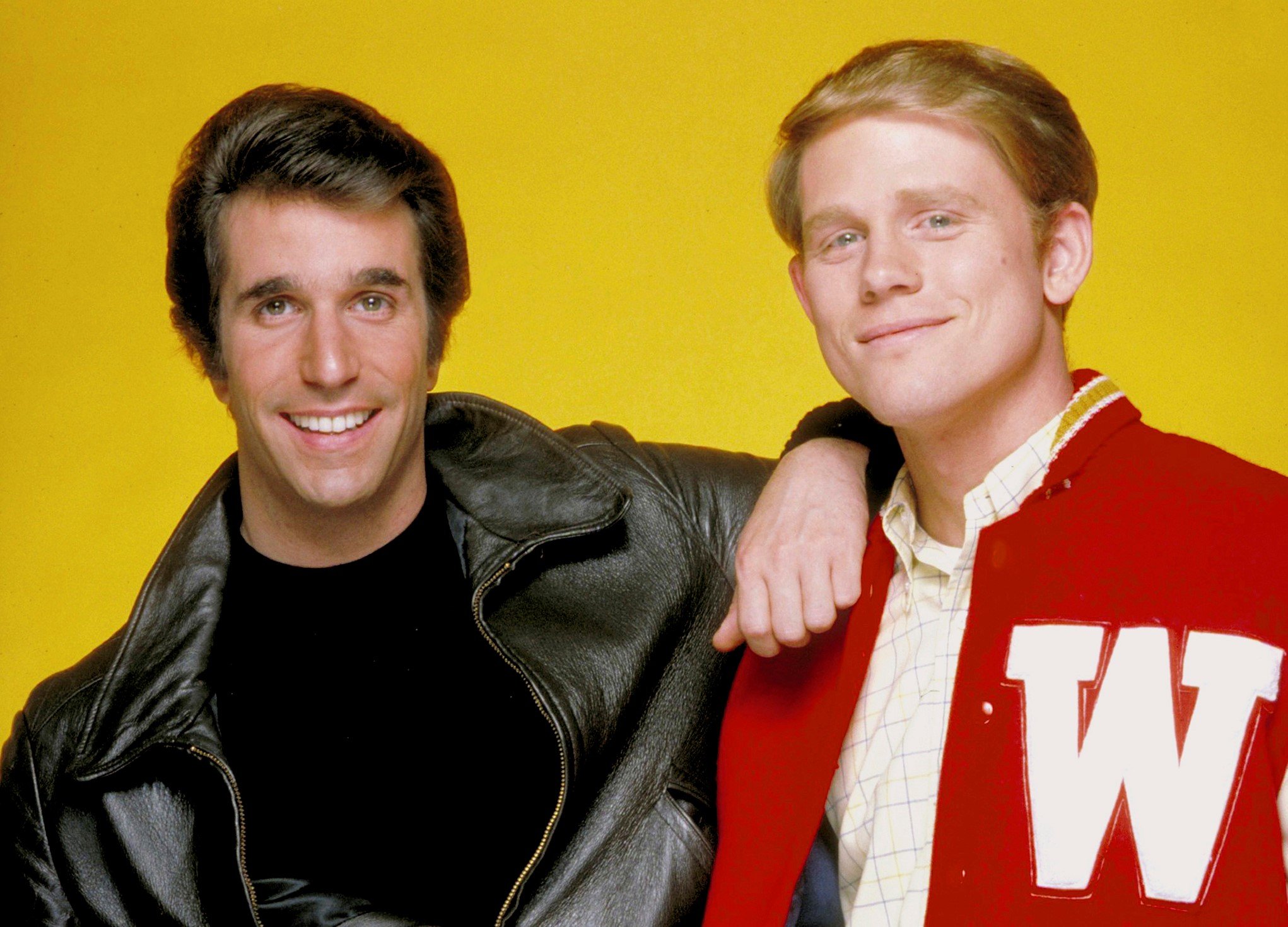 Ron Howard's age
Howard was born on March 1, 1954, in Duncan, Oklahoma, to actors Jean Speagle Howard and Rance Howard.
Their son got his start in the entertainment business at an early age. Howard's first role was in the movie Frontier Woman when he was just 18 months. At the age of 2, he was in a stage production of The Seven Year Itch. He was later featured on the TV series Playhouse 90 and eventually cast in The Andy Griffith Show as Opie where he became a well-known child actor. After eight seasons that show ended. Howard later acted in the movie American Graffiti before landing the starring role in Happy Days.
He married writer Cheryl Alley in 1975. The couple has four children together including daughter Bryce Dallas Howard, who followed in her father's footsteps and pursued an acting career.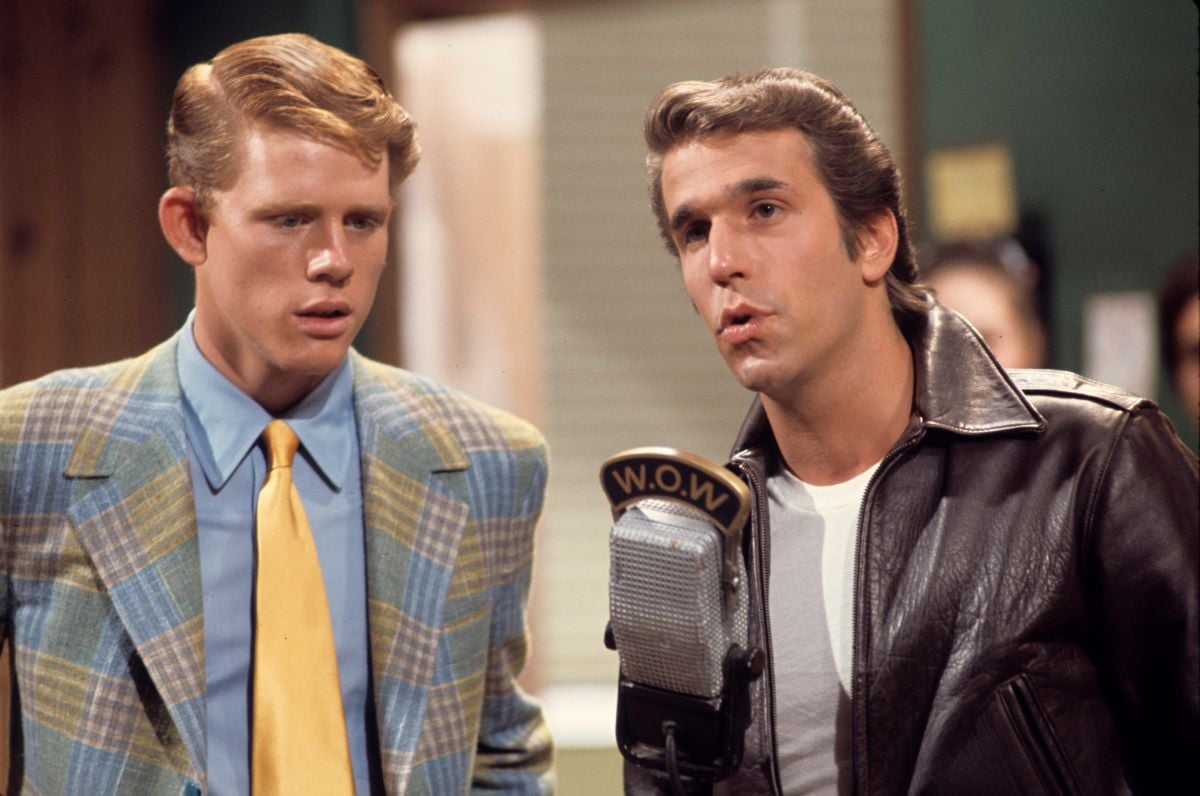 Henry Winkler's age
Winkler is nine years older than Howard. He was born in Manhattan on Oct. 30, 1945, to parents Ilse Anna Marie and Harry Irving Winkler.
Biography.com noted that Winkler decided he wanted to be an actor when he was a teen and attended Emmerson College before he was accepted into Yale University's Drama School. Winkler has stated that his first job on TV was as a game show extra in New York, for which he was paid $10. 
Following appearances on The Mary Tyler Moore Show and The Bob Newhart Show, Winkler tried out for a new television sitcom. When he auditioned for Happy Days, his appearance wasn't exactly what producer Garry Marshall had in mind but he ended up giving Winkler the role that the actor made iconic.
Winkler married Stacey Weitzman in 1978 and they have two children together.
Who has a higher net worth?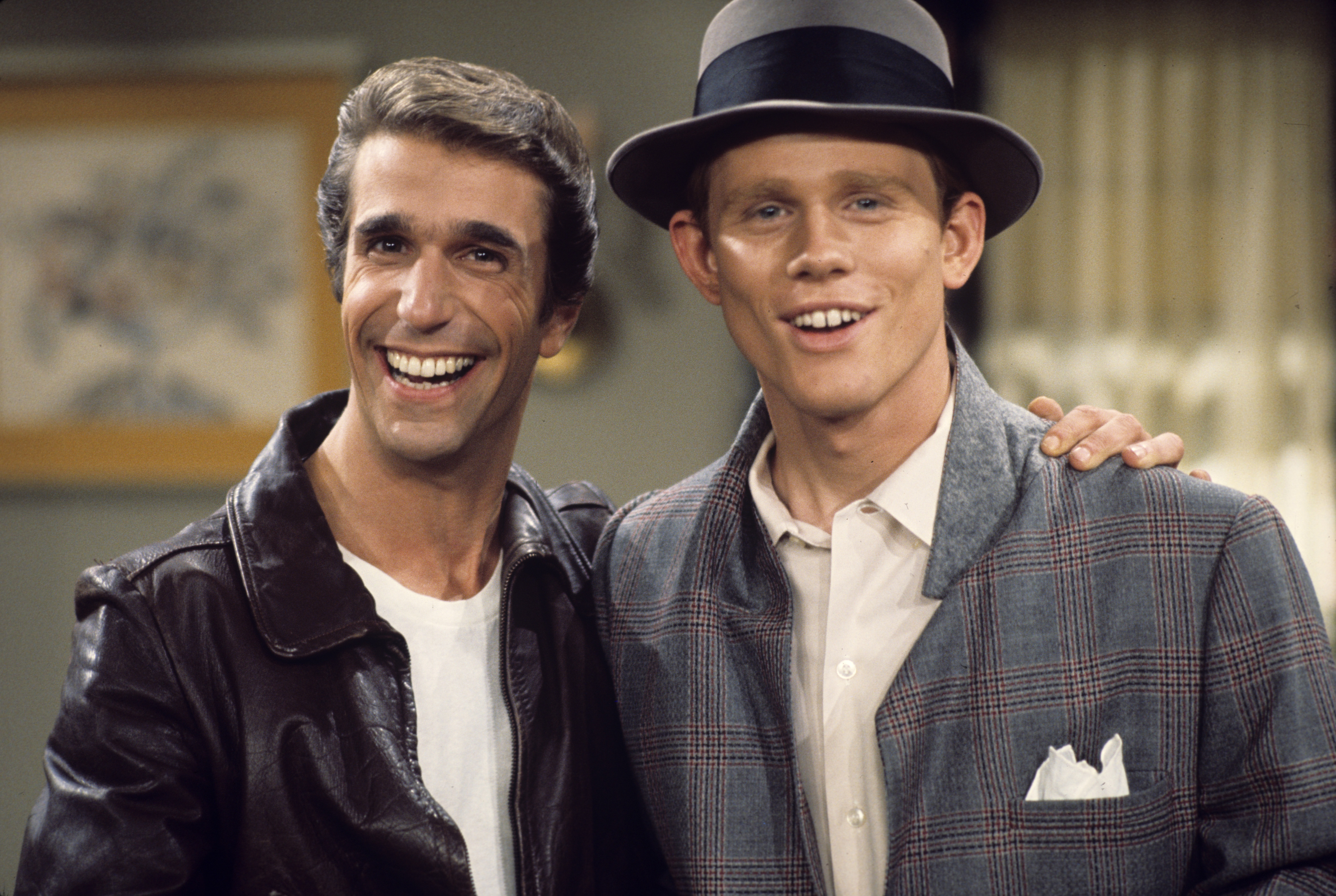 As many fans know, Howard and Winkler have had successful careers n Hollywood long after Happy Days ended.
Winkler went on to produce several television shows including So Weird, Mr. Sunshine, and MacGyver. He also continued to act in The Practice and Arrested Development, as well as the films Scream and The Waterboy. Today, he has an estimated net worth of $40 million, according to Celebrity Net Worth.
But Winkler's net worth pales in comparison to Howard's.
Howard is not only known for his acting on Happy Days and The Andy Griffith Show but also for his work as a director. Over the years, Howard was behind the camera for a number of very successful movies such as Apollo 13, A Beautiful Mind, and The Da Vinci Code to name a few. Today, Howard has a whopping net worth of $200 million per Celebrity Net Worth..