Harley Quinn Smith Loves Her Name, but 'Suicide Squad' Made Explaining It 'Really Annoying'
Though she began acting years earlier, Harley Quinn Smith rose to prominence in the mainstream with her role in the Freeform TV show Cruel Summer. But before fans questioned Mallory's motives, Smith had to answer to those who didn't think her name was real, given its association with one comic book character.
Harley Quinn Smith starred in 'Cruel Summer'
Following a handful of movie roles in films such as Yoga Hosers and Once Upon a Time in Hollywood, Smith made her series regular debut in Cruel Summer. The Freeform drama depicts two teenage girls, Jeanette Turner and Kate Wallis, at the center of a mystery that affects nearly everyone in their small Texas town.
In the series, Smith portrays Mallory Higgins. After a falling out with her best friend, Jeanette, she befriends Kate. Mallory becomes the teen's only friend in the aftermath of her kidnapping. But as viewers watched Cruel Summer Season 1, it became apparent that Mallory knew more than she let on at first.
"I absolutely love how straightforward Mallory is," Smith told Collider. "Her friends are her world and what's most important to her." She acknowledged the show's "endless amount of secrets and mysteries," adding, "if someone managed to guess everything that happens, I wouldn't believe it."
People thought Harley Quinn was a stage name after 'Suicide Squad'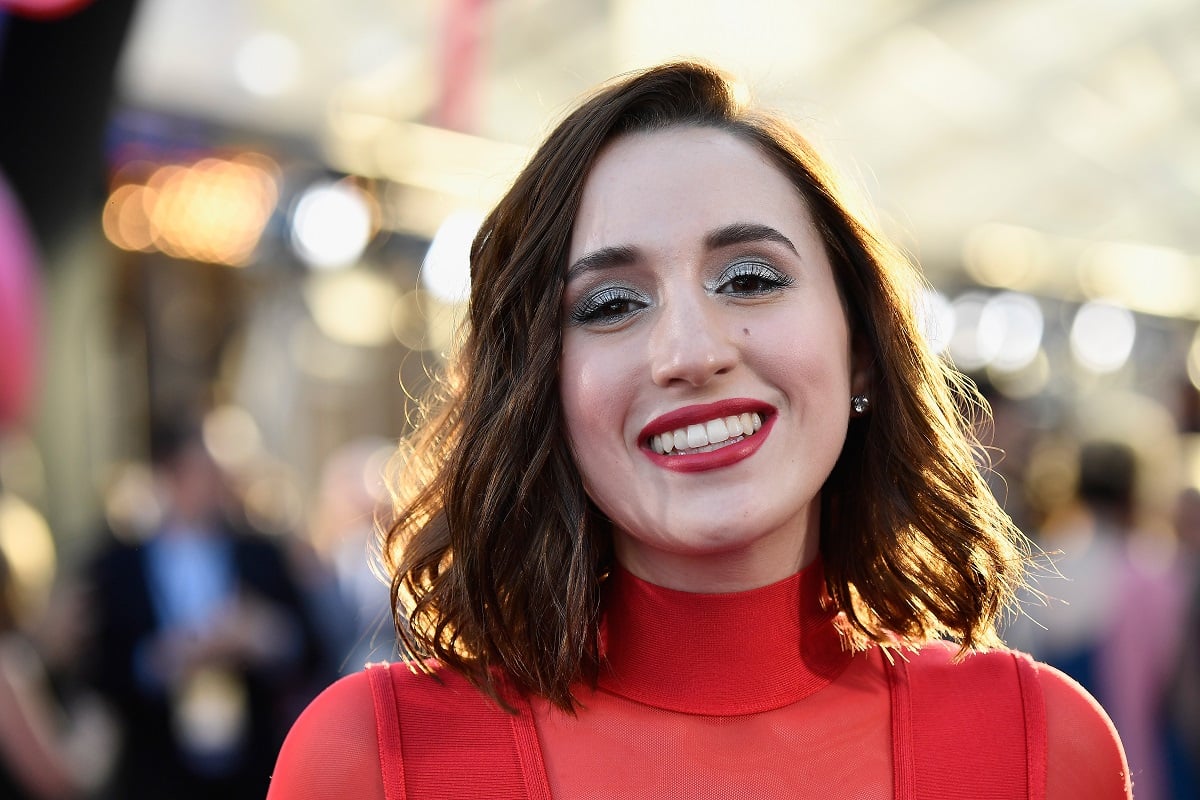 In 2016, the DC film Suicide Squad premiered. It featured Margot Robbie as Harley Quinn. And it changed Smith's life. "Living with the name Harley Quinn was really great, up until Suicide Squad came out, and then everything went downhill, really fast," the actor said, adding, "everybody thought I had a fake name."
"Before that, it was great," Smith continued. "Nobody really knew who she was," she said of the character. "She wasn't really mainstream, and everybody just thought I had a cool name. And then, Suicide Squad came out, and everyone thought it was lying."
Smith maintains she loves her name. But she says, "it has gotten to a really annoying point now." And given the way the character has persisted in the DC Universe, she thinks that will continue. "I think it's just something I'll be explaining for the rest of my life, but it's OK. I accept the cost of having this name," Smith finished.
Smith's dad, Kevin Smith, is a big DC fan
RELATED: Kevin Smith Explains How His Interconnected Universe Was Inspired By Marvel
Naming one's child after a comic book character is typically relegated to massive fans of the genre. Not only does Smith's dad fit the bill, but he made a career out of it. The actor's father is filmmaker Kevin Smith, who, in addition to directing her in Yoga Hosers, has written multiple comic books.
The older Smith has passed on his passion to his daughter. In 2016, he gave her the bat Robbie in Suicide Squad after Warner Bros. gifted it to him. "Harley cried tears of joy," Smith wrote on Facebook. "Like her old man, the kid goes to pieces over this comic book stuff. It's not just in her name, it's in her DNA."