'Harlots' Season 3, Episode 3: A Shocking Death No One Saw Coming
The third episode of Harlots was shocking to say the least. Fans saw a beloved character die in a tragic circumstance. We also saw the return of a beloved favorite who many fans thought may never return. Basically, this episode of Harlots changes the course of the show completely. Let's dive right in and talk about what happened.
Margaret Wells returns from America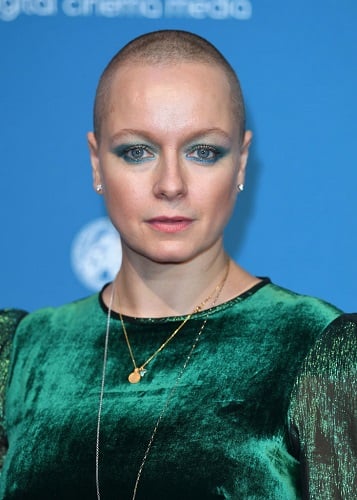 Fans finally see the return of Margaret Wells (Samantha Morton) from America. She has remarried, and has travelled with her husband to find her family. Tragically, in a strange turn of events, it is Margaret's return that leads to her daughter's downfall in this episode. The matriarch of the family is back to acting in a situation for everyone involved, without properly thinking the consequences through.
Margaret's husband undertakes a real estate deal with the Pincher brothers. Once she learns they are responsible for the fire set in the family's house, Margaret promptly tells her husband, who in turn follows his wife's advice and turns down the deal. The Pincher brothers were counting on the real estate transaction, and have both been shown to have volatile tempers. This move will have dire consequences for Charlotte.
Which character died in 'Harlots?'
This episode is the end for Charlotte Wells (Jessica Brown Findlay) to the dismay of fans. After the real estate deal goes south, Hal Pincher (Ash Hunter) starts attacking Isaac (Alfie Allen) for his starting of the fire and consequently ending their sweet deal in America.
Isaac and Charlotte were on the third floor, and Ash intervenes with a proper beat down for Issac. Charlotte tries to intervene, and Ash pushes her back and out of the way. Unfortunately, Charlotte falls down to her death. It's an absolutely tragic episode that fans can't stop talking about.
Executive producer Moira Buffini explained the death to TVInsider. "Charlotte Wells is such a fighter. We wanted to tell the story of the risks she took but we didn't want her death to be a horrible, sordid murder. It is as shocking as it should be and affects every single character, changing some of them forever. The repercussions are still being felt at the end of the series."
Jessica Brown Findlay commented on her character's death
Findlay explained to IndieWire her character's shocking death. "Within seconds she goes from being full of life to on the edge of death," explained Findlay. "Seeing how she fights for some form of peace, right to the end, pushing against the violence of the world, of the men who rule it, her death acts as a very stark reminder that not all stories end the way we wish they did."
Findlay spent three years of her life devoted to Charlotte, and became very close to her and everyone on the set of Harlots. "[It's] very special, a complete privilege that I hope I get to experience more," Findlay continued. "Us harlots both in front and behind the camera are family to me now. I felt so at ease and knew [this character] so well three years in that I just threw myself in. I was always made to feel safe and respected, and there is nothing like respect to allow for freeness on screen."
Fans will surely miss Charlotte, who would literally take over a situation in all her glory, just like her mother. It's sad to see her go, and the show will definitely never be the same now.