'Harlots' Season 3, Episode 6: The Truth Is Finally Revealed
Episode six of Harlots has things changing again for better or worse. Everyone is facing their own demons and trying to find a way forward after another shocking death in episode five. Numerous characters reveal the truth of the matter and try to free their consciences from guilt. Major spoilers are ahead, so read on only if you are caught up on Harlots.
Nancy reveals the truth to Lady Fitz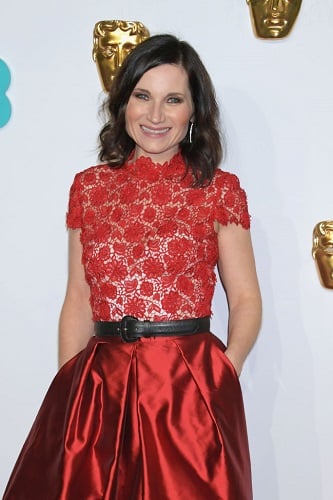 Nancy (Kate Fleetwood) is understandably upset after killing Isaac (Alfie Allen) in the last episode. She gunned him down because she thought he was the one who killed Charlotte (Jessica Brown Findlay). She spills the truth to Lady Fitz (Liv Tyler) after running to her house for an alibi. "Killing is a cowardly act," she tells Lady Fitz. She is struggling with her choice and the death it caused.
Emily Lacey put her faith in Hal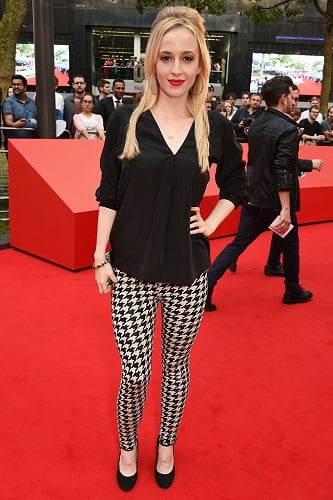 Emily Lacey (Holli Dempsey) ran right back to Hal after being involved in the death of Isaac. She thinks she is in the clear, and casts her lot with Hal (Ash Hunter) in hopes he will not learn of her involvement. He's put her name on the deed to The Saracen's Head along with his own, and this seems to be all Lacey needs to forget all of her suspicions and doubts. She tells Nancy that Hal loves her and won't suspect her.
Lacey tries to divert suspicions
Isaac's death is finally revealed and Hal is devastated. He immediately thinks it's Margaret Wells' (Samantha Morton) doing. Lacey tells Hal there is no way a woman could have committed the crime. There was a bundle of money left on Isaac's body. Lacey tries to use this to her advantage to divert suspicions.
"Women didn't do this. A deal gone bad. An old score settled. This was a man's crime," Lacey insists. Hal isn't having it, and on more than one occasion tries to find Margaret and punish her for the crime. He will stop at nothing to get justice.
Lacey is being blackmailed
The woman and harlot from The Saracen's Head saw suspicious activity on the docks and threatens to tell Hal about what she saw. She is using the situation to her advantage, and demands money from Lacey for her silence as well as the feather in her hair. Eventually, she demands to keep her own hard-earned pay and says she has her sights set on something bigger. She will be a problem for Lacey in the future.
Margaret leaves for America
In a shocking turn of events, Margaret leaves for America with her husband. "I'm taking this crime with me," Margaret tells Nancy. She intends to take the blame for Isaac's death so Nancy won't be suspected. Nancy is upset about this, and their farewell is a sad endeavor. She will always regret the way they parted.
Lacey learns the truth from Hal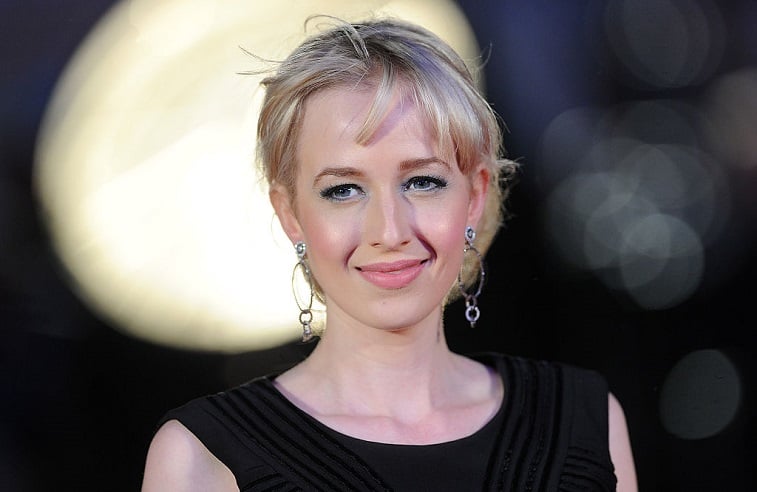 Hal finally reveals the truth to Lacey about Charlotte's death. "It was an accident. Emily, you said you'd never leave me," Hal cries as he embraces Lacey. She is absolutely stunned and didn't really think Hal could do such a thing. She has chosen him over all of her friends and is now dealing with the aftermath of lying to cover up Isaac's death and dealing with this news as well. Lacey will have to search her soul to see where her loyalties truly lie. The next episode of Harlots will hopefully show Lacey making the tough choice to leave him.