'Harlots' Season 3, Episode 8: An Unexpected Conclusion
Episode 8 of Harlots brought unexpected conclusions for all. Things seemed to fall into place for most of the main characters, and many saw a satisfying conclusion. Fans can't believe how Lucy (Eloise Smyth) and Lydia Quigley (Lesley Manville) left things. Read on only if you are caught up with Harlots, because major spoilers are ahead.
Hal Pincher imprisons Emily Lacey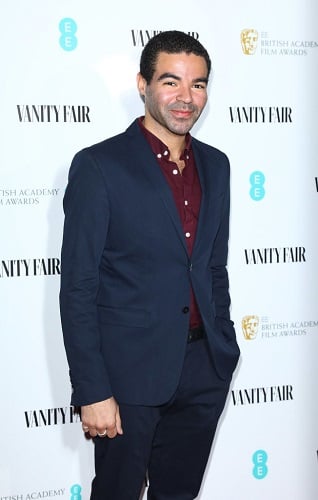 Hal Pincher (Ash Hunter) locks Emily Lacey (Holli Dempsey) away in her room so she can not escape, or at least that's what he thinks. She finds a way out of the window and to freedom. Hal even meets Nancy on the street. She tells him that she will be by to see Lacey, to which Hal replies, "No, you won't." Lacey goes to warn Nancy (Kate Fleetwood) of Hal's treachery and plans for revenge upon her.
Lady Fitz reunites with her daughter
The first encounter since seeing her daughter, Sophia (Hannah Dodd), is heartbreaking for Lady Fitzwilliam (Liv Tyler). "I've written every day, hired men to look for you, and you can have money if I know where to send it," Lady Fitz hastily tells her. "I want nothing more to do for you," Sophia says back to her. The Marquess of Blayne (Julian Rhind-Tutt) was there looking on. Lady Fitz goes to him and says, "Your poison has corrupted my daughter." "So be it," is his reply.
Lydia Quigley manipulates everyone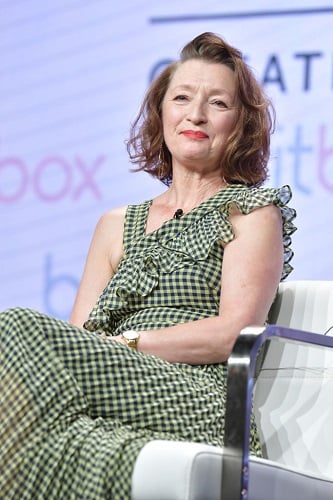 To no one's surprise, Quigley continues to manipulate others to do her bidding. She convinces Anne Pettifer (Ellie Heydon) to give up her child to Blayne for money, which she does. On her way home, she is slashed and cut up on her face by a man at Blayne's behest. She returns to Lady Fitz's house and tells her about what has happened.
Hal tricks Harriet
Harriet (Pippa Bennett-Warner) gets tricked by Hal into a cell to be sold into slavery. She is, however, reunited with Jack (Alex Sawyer), as he is in the same cell. William North (Danny Sapani) finds out about Hal abducting people and selling them into slavery. As they are being transported, North rescues Harriet, Jack, and others. They are finally free and things look promising.
Kate influences the Prince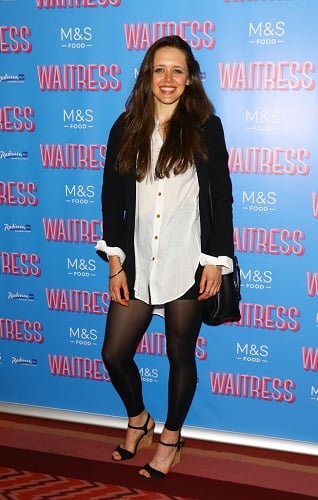 Kate (Daisy Head), now Prince Rasselas' (Josef Altin) mistress, tries to influence him against Blayne, who is most certainly her enemy. Kate brings both Anne and Lady Fitz to the Prince to tell him of Blayne's true nature. Lady Fitz tells him that Blayne raped her as a child and eventually got her pregnant with her daughter.
Blayne comes to see the Prince, who strips him of his powers and banishes him from court. He is told to leave the women alone. Blayne doesn't take it well, and is physically escorted off the property. Lady Fitz gets some very sweet revenge against her evil brother, finally.
Lucy is released
Quigley manipulates Elizabeth Harvey (Angela Griffin) into taking Lucy's place in debtor's jail. With that, Lucy heads to Golden Square to confront Quigley, who poisons her with a sedative in her drink. Blayne arrives, and at first, it appears that something awful is going to happen to her. Then, in a twist of fate, Quigley stabs Blayne. Then, Lucy stabs him, and Quigley does again one last time. He is killed, and it is a satisfying end to an evil man. They kill him together in a joint effort, and Justice Knox (Jack Greenlees) somehow allows them to get away with it. They tell him that Blayne tried to rape Lucy and he allows his death to go unpunished, thankfully for Lucy.
Nancy threatens Hal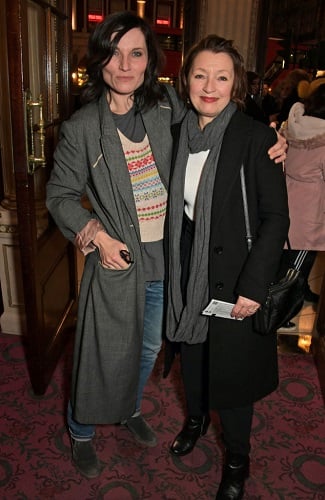 Nancy threatens Hal with a gun, and they both face off with pistols drawn. Lacey puts herself in front of the weapons. She tells them all that she chooses Hal, and gets him to calm down and put the gun away. Lacey then kicks everyone out, and it seems like she really has chosen Hal. In a wonderful twist, Lacey tells Hal that the Saracen's Head is hers and that he must go into the Navy. He is taken away, and she takes over at the tavern.
Conclusions for the season
Sophia comes home to her mother's house and they embrace in a sweet moment. All seems to be well for Lady Fitz, at least for now. Kate finally leaves Quigley, and tells her she will never live with her again. The season ends with Quigley and Lucy sharing a drink together. It will be interesting to see what happens next with their strange relationship.
It hasn't yet been announced, but fans are hoping for a season 4 of Harlots. There is still a lot more that needs to be told in this 18th century story.