'Harlots' Season 3: How Kate Is Taking Over Greek Street
Harlots has a new woman in contention for the most eligible on Greek Street. Kate (Daisy Head) has taken her circumstances and turned them to her advantage. After escaping Bedlam with Lydia Quigley (Lesley Manville), she casts her lot with her. She has become her adopted daughter essentially but quickly learns of what kind of woman she is dealing with. Kate is slowly becoming the new Charlotte (Jessica Brown Findlay) and taking over Greek Street on Harlots. Spoilers are ahead, so read on only if you have seen the latest episode of Harlots.
Kate is set on becoming the mistress to the prince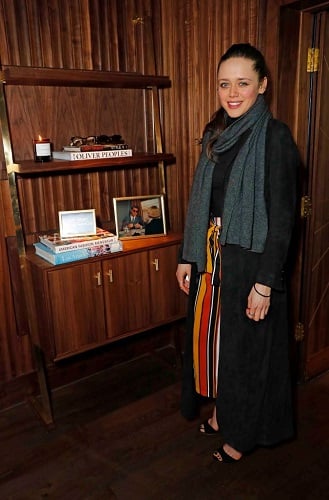 Kate is set on seeing herself as the main mistress of the prince for the protection it brings. Quigley though, of course, wants the same thing and is trying to manipulate the situation to her own advantage. Kate uses her beauty, wit, and brains to manipulate the prince into wanting her. She knows just how to play the prince like a fiddle to change his mind about a situation. She is well aware that she needs a man for protection in this world and has set her sights high.
She calls out Quigley for the woman she really is
Kate is not the young, naïve woman she may have been while locked up in Bedlam. She calls Quigley out on more than one occasion for her treatment of others. Margaret (Samantha Morton) and Charlotte both told her who she is really dealing with when it comes to Quigley, who stole Margaret's innocence at a very young age. Kate learns quickly that Quigley is a liar and manipulator bent on using anyone she can to get ahead.
In episode six, Quigley tries to repair the tattered relationship with her daughter by telling Kate of her origins, including her father raping her at age 7. There was a procession of men after that, and it changed her. "You will always be safe with me," Quigley tells Kate with obvious affection. She loves her in her own twisted way and has put her hope in her. Kate isn't going to settle for Quigley's lot, and starts setting her sights on other ventures.
She stands up for what she feels is right
Just like Charlotte, Kate isn't afraid to stand up for what she feels is right. Kate takes on the Marquess of Blayne (Julian Rhind-Tutt) and stands up to his brutish behavior. He wants to influence her and the relationship she is sprouting with the prince. Kate isn't having any of that and promptly tells him so. He blatantly threatens her and she is visibly shaken from it all. Not to be outdone or intimidated, Kate runs to Justice Knox (Jack Greenlees) and tells him of the altercation.
Kate seeks justice with the law
Kate is smart enough to know that Justice Knox wants her, and she will use this to her advantage to get him to do her bidding. She isn't going to stand for the Marquess' treatment towards her, and runs to the one person she knows can take care of it. Kate is cunning and so much more than men expect her to be. The pair kiss and shut the door, probably so Kate can continue to work her magic on him. She is going to get her revenge on the Marquess by manipulating Knox.
Kate is beautiful and cunning in a man's world. She is able to manipulate others to her advantage but at the same time, doesn't want harm to come to anyone unless they outright harm her first. She is taking over Greek Street as a strong woman living her life to the fullest.