'Harlots' Season 3: Will Lucy Get Her Revenge on Lydia Quigley?
Lucy (Eloise Smyth) has had a difficult time throughout season 3 of Harlots. She has had to fight for what little she has, and just when she thinks things are starting to come to a sense of normalcy for her, she loses her sister and her mother leaves her behind. Episode 7 of Harlots showed Lydia Quigley (Lesley Manville) getting revenge on Lucy in the worst way. Will she be able to exact her vengeance on Quigley? Read on only if you are caught up on Harlots, because spoilers are ahead.
Lydia Quigley sabotages Lucy Wells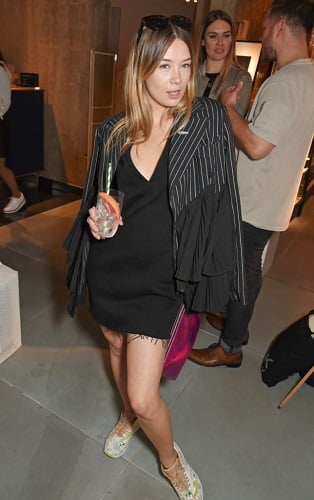 In an epic twist of fate, Quigley sabotages Lucy right into debtors' jail. She has it written in the paper that Lucy and her fellow part-owner in Golden Square are dead broke. The law comes to take Lucy away, but not before she rides off on a horse and leads them on a merry chase.
She is so out of her mind in the moment, that she rides back to her old home on Greek Street looking for Charlotte (Jessica Brown Findlay), who has sadly died in an earlier episode. The law catches up with her and she is locked away in a terrible jail where everything costs something. It looks like Lucy is stuck in jail for now, as episode 7 ended with no conclusion to her plight.
Elizabeth Harvey is broke and tries to run
The trouble just continues for Lucy with her business partner being flat broke. To make matters worse, Elizabeth Harvey's (Angela Griffin) new husband comes with men and takes all of their precious belongings to pay off their debt. Elizabeth tries to run from her obligations, but not before Lucy's father, William North (Danny Sapani), forces her to stay and try to help get Lucy out of debtors' jail.
Will Lucy escape her chains?
Lucy is known for her cunning and intellect. She won't take this lying down. Already her father and friends rally in her defense to try and set her free. She won't be locked up for long. When she does finally get her freedom, she won't rest until she gets back at Quigley for what she has done to her. Lucy holds a strong grudge against Quigley for a number of reasons, but mostly for the treatment her mother endured at her hands.
Will Lucy take revenge on Quigley?
Lucy is most certainly out for revenge after all she has endured. As the last Wells woman in England, she must take charge and defend herself against her enemies. She will find a way to take her revenge on Quigley. She may choose to sabotage the relationship that Kate (Daisy Head) is building with the prince, as she has already found her way into the inner circle.
Lucy knows how much Quigley clearly cares, or at least pretends to care, about Kate. A good way to get back at her would be to ruin Kate's efforts with the prince. Whatever she decides, Quigley is resting easy only for a little while longer. Lucy will get out, one way or the other. When she does, she isn't going to sit back and wait for the next blow from Quigley. She will take what she has learned from both her mother and sister and use it to get rid of the thorn Quigley had become once and for all.
Hopefully the next episode of Harlots will show Lucy getting out of debtors' jail. A new episode of Harlots premieres Wednesday.