Harrison Ford Once Asked Adam Sandler to Wash His Car for a Hilarious Reason
Adam Sandler once shared the hilarious story of how Hollywood icon Harrison Ford asked Sandler to wash his car. Sandler was at a party at Carrie Fisher's house back in the day when Ford recognized the up-and-comer and invited the young SNL star to his house.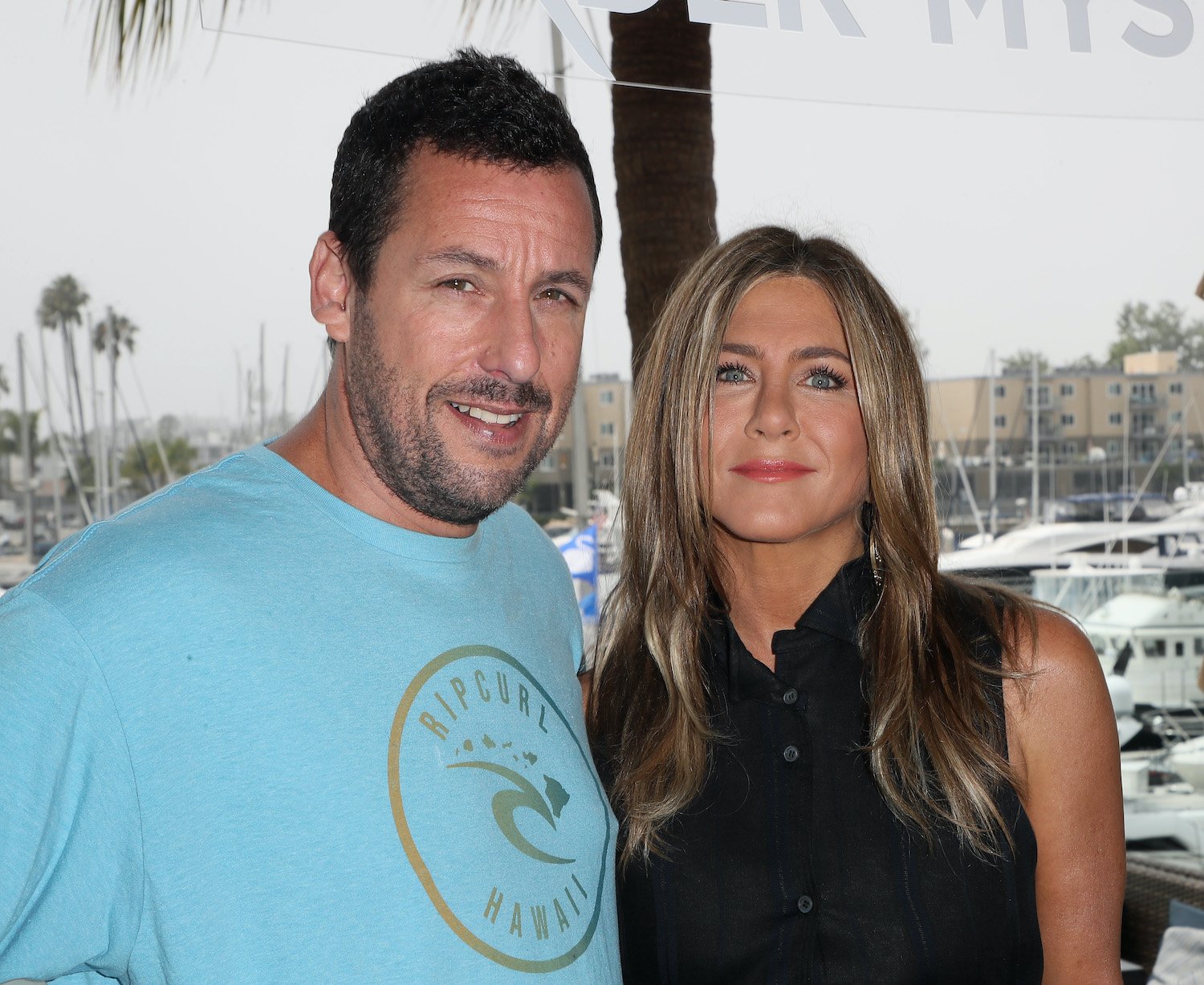 Adam Sandler shared the details of Harrison Ford's strange invitation
During a 2017 interview on Conan, host Conan O'Brien chatted with Sandler about working with Fisher, who punched up the script for The Wedding Singer. That prompted the funnyman to tell the story of Ford's bizarre invitation.
"We got close with Carrie and when she was doing the rewrites on our movie, she has this famous party in town … where everybody would come, all these giant celebrities," Sandler recalled "And she invited us."
He admitted he was "not really big enough to be at that party" at the time, however.
The actor continued, "So, she invited us, we show up to the party… It's just the biggest stars we grew up with in the world. Pacino's there, just all these women that we've loved over the years, and then Harrison Ford. He's a great man."
"And I'm like 25, or whatever the hell I was," Sandler noted. "And then Harrison Ford looks at me … gives me like, 'Is that you?' kind of thing… And then he comes over and he's like, 'You're the guy from the Billy Madison…' He goes, 'I would love for you to come over to my house' and I was like, 'Yeah…'"
Sandler was, understandably, excited to receive the invitation. "And then he goes, 'And I would love for you to wash my car,'" the actor recalled. "He goes, 'My kids think you're funny and it would just be such a kick for them to see that.' And I was like, 'OK.'"
Sandler added that Ford "can do anything he wants, he's a stud."
Adam Sandler and Harrison Ford became friends
Sandler again recounted the Harrison Ford story on an episode of The Ellen DeGeneres Show during a game called "Did Adam Do It?" DeGeneres had to determine if Sandler's story about Ford was real or not. He revealed that it did, in fact, happen.
Sandler recalled it was early on in his SNL career. "I was there, I was a young man. I think I was on Saturday Night Live maybe a year or two, I was about 24 or something," he explained. "And Harrison Ford was there and he saw me and he said, 'Oh my God.' I said, 'Oh my God, Harrison Ford knows me.'"
Sandler continued, "He goes, 'My kids like you,' and I said, 'Oh that's great.' He goes, 'Would you ever want to come to my house… and wash my car? It really would make them laugh.'"
The actor said that he didn't go to Ford's house and wash his car, but the two have become friendly over the years. "I know him well now," Sandler said. "Two times in a row, when there were fires in our neighborhood, we had to check into a hotel and Harrison was at the same hotel," Sandler shared. He added that he "sat and hung out with Harrison at the same hotel and talked about 'when is this fire gonna end' and that kind of stuff."
Sandler added, "I consider myself tight with Harrison now."