3 Harry & Meghan Relationship Facts You Didn't Know
Harry and Meghan's relationship is one to be envied. The couple's relationship caught the media's attention from the early days and stirred up multiple controversies. Through their relationship, Harry and Meghan faced several challenges, from public scrutiny to royal barriers.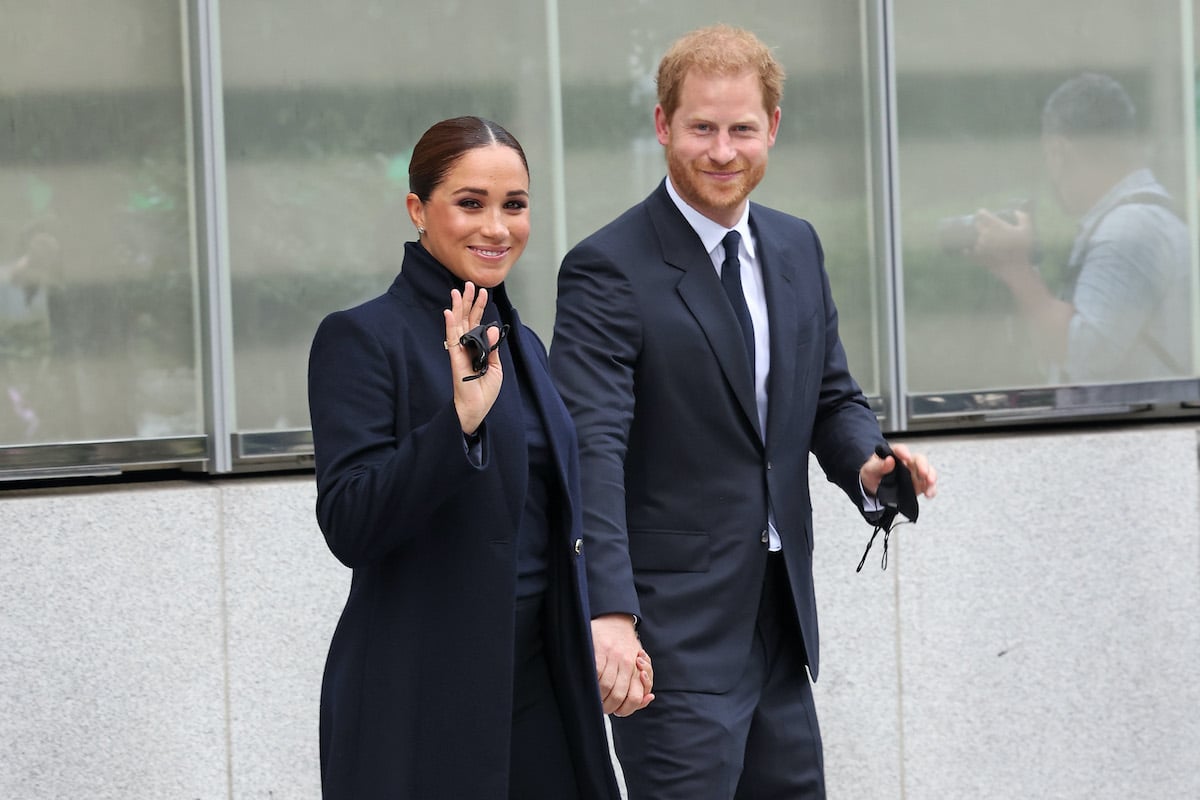 Their love and affection for each other transcended all adversities, leaving lovers of romance in awe of their love story as it's equated to a real-life fairy tale.
1. Prince Harry and Meghan Markle's fast romance
There has been a long-standing tradition in the royal family where couples date for several years before getting engaged. Prince Harry's previous relationships lasted years. For instance, he dated Chelsy Davy on and off for 7 years and Cressida Bonas for 3 years. The Duke of Sussex proposed to Meghan after only dating for 16 months.
In an interview on The Late Show, Harry told James Corden that his relationship with Meghan got very serious within the first two months of dating. "We went from zero to 60 in two months," said Harry.
The couple met on a blind date, set up by a mutual friend. In an interview with Vanity Fair, Meghan said that they had been quietly dating for 6 months before the reports about their relationship surfaced in the media. Prince Harry introduced Meghan to his father and sister-in-law, Kate Middleton, within the first few months of their courtship.
A year later, they started making public appearances together, the first being the Toronto Invictus Games as they attended a tennis event. During the event, they were seen making public displays of affection, holding hands, whispering, and smiling at each other.
2. Meghan Markle broke royal barriers when she married Harry
Meghan and Harry's relationship has been under a magnifying lens since day one. The couple underwent public scrutiny and backlash from racist haters who frowned upon the idea of a biracial person joining the British royal family. Meghan broke royal barriers by being one of the first biracial people in the royal family.
Secondly, Meghan being a divorcee raised concerns from the family and the public alike. Even though she wasn't the first divorced royal, she still had to break that barrier. According to Telegraph, the Royal Marriages Act of 1772 by King George III forbade senior members of the royal family from marrying divorcees or Catholics.
The rule was overturned and replaced by the Successions to the Throne Act which states that only the first six royals in line to the throne require consent from the Queen in order to get married. The queen is also in charge of what titles newlywed royals receive.
Many royal fans believe the Duke of Sussex's full name is Harry Windsor, raising questions as to why Meghan didn't take the last name. However, Prince Harry doesn't use that as a last name, as royals typically go by title rather than last name. In place of a last name, the newly married couple became the Duke and Duchess of Sussex.
Meghan is Harry's senior by three years, becoming the first royal to transcend the royal age barrier. Every other royal couple has a significant age gap with the grooms being older. Also, the fact that both Harry and Meghan were in their thirties when they married was an anomaly in the royal family, setting them apart from the rest.
3. Harry's commitment to Meghan
The world was amazed by the bad boy turned prince charming. Harry and Meghan's relationship is a true Cinderella story come to life. The controversial royal couple has not been shy about showing PDA and many of their sweet moments were captured by photographers.
To show his commitment to his wife and their marriage, Harry, unlike his predecessors, chose to wear a wedding band. Through all the hardships and backlash the couple has faced, Harry has always outright defended his wife, going so far as stepping down from his royal position to protect his family.
In an interview with Oprah, Harry spoke of his fear of history repeating itself. Seeing the agony his mother, Princess Diana, went through, he didn't wish the same for his family and made the tough call to exit the royal family for his family's sake. A true prince, even at heart.
RELATED: Prince Harry and Meghan Markle Had a PDA-Filled Weekend in New York City