Harry and Meghan's Son Archie Could be Legally Forced to Stay in the U.S.
Prince Harry and Meghan Markle have been adjusting to post-royal life in Los Angeles since relocating from British Columbia back in March. The two announced their royal exit in January, and they officially stepped down in March.
Now, they're raising their son, Archie, as a private citizen in the United States. But he might not be allowed to leave if something ever happened to Harry and Meghan's marriage.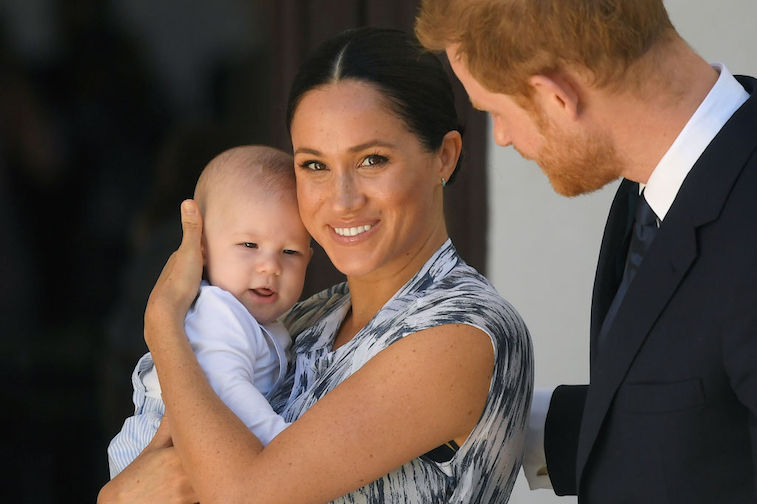 Prince Harry and Meghan Markle left the royal family for several reasons
When Harry and Meghan returned to the royal family after their six-week hiatus over the holidays, many thought it would be back to business as usual. However, the two made a drastic decision: They would be stepping down from their roles as senior royals. While they initially hoped to continue to serve the queen in some capacity, it was quickly realized that they would not be able to achieve financial independence this way, so they left altogether.
Harry and Meghan had battled a great deal with the press when they started dating. The tabloids were ruthless toward Meghan, and it took a toll on her. There were rumors that Harry and Meghan had had a falling out with Prince William and Kate Middleton, too, and it's likely that both problems played a role in their royal exit.
Harry and Meghan wanted to give Archie a more private life
Besides the drama between the tabloids and other royals, Meghan and Harry were thinking of their son when they removed themselves from the family. When Archie Harrison was born last year, the Sussexes decided not to give him a royal title. Harry had always wished he'd been raised outside of the spotlight, and sources close to the couple said they hoped to give Archie a more private life.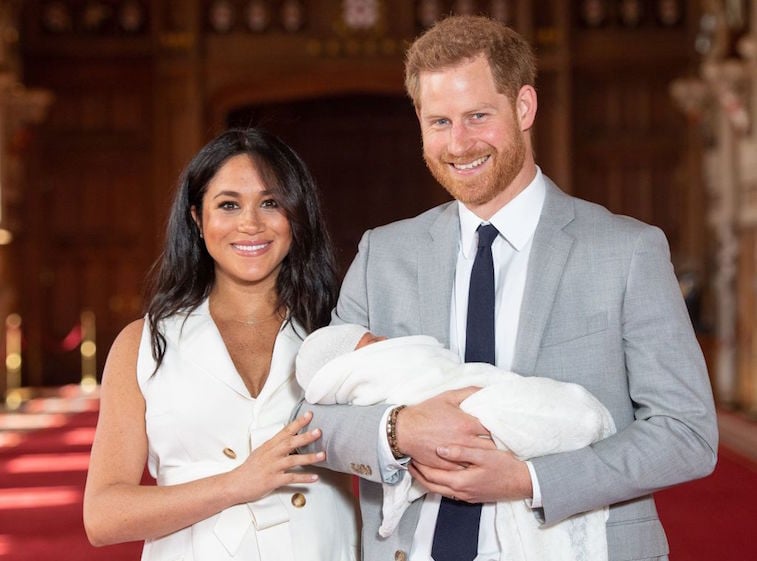 Moving to the U.S. allows Meghan and Harry to escape the British press (well, hopefully) and give Archie a sense of normalcy that he wouldn't have if he'd remained a part of the royal family.
Archie might be required to remain in the U.S. if the two ever divorced
It appears Meghan and Harry don't plan on leaving the U.S. any time soon, but if something ever went wrong in their marriage, Archie might not be allowed to move back to the U.K. According to royal expert Lady Colin Campbell, Archie would have to receive the OK from both parents to move back to the U.K., per a law that requires kids to remain in the country they were raised in until they are 18.
"If anybody's marital home is in England and they get divorced or separated, the child is required to remain in England… The same applies in America," Lady Campbell told Express. It's due to something called The Hague Convention, which was enacted in 1983. "That means that once Meghan moved Harry and the baby to America… And there is a separation and/or divorce, unless Meghan agrees to the baby coming back to live in England, the baby is trapped in America until he is 18."
Princess Diana's psychic once suggested Harry and Meghan's relationship wouldn't last
Though Harry and Meghan seem to have a rock solid relationship, not everyone is convinced. Simone Simmons, Princess Diana's former psychic, once said she predicts the couple's relationship won't last more than three years. Though it's not enough to go on, Simmons was correct about her baby prediction for the two, so it's possible she is onto something. For now though, Harry and Meghan have settled in nicely to their new lives in the U.S.